Morning Joe Host Claims Donald Trump Has 'Nothing But Sycophants' Left Around Him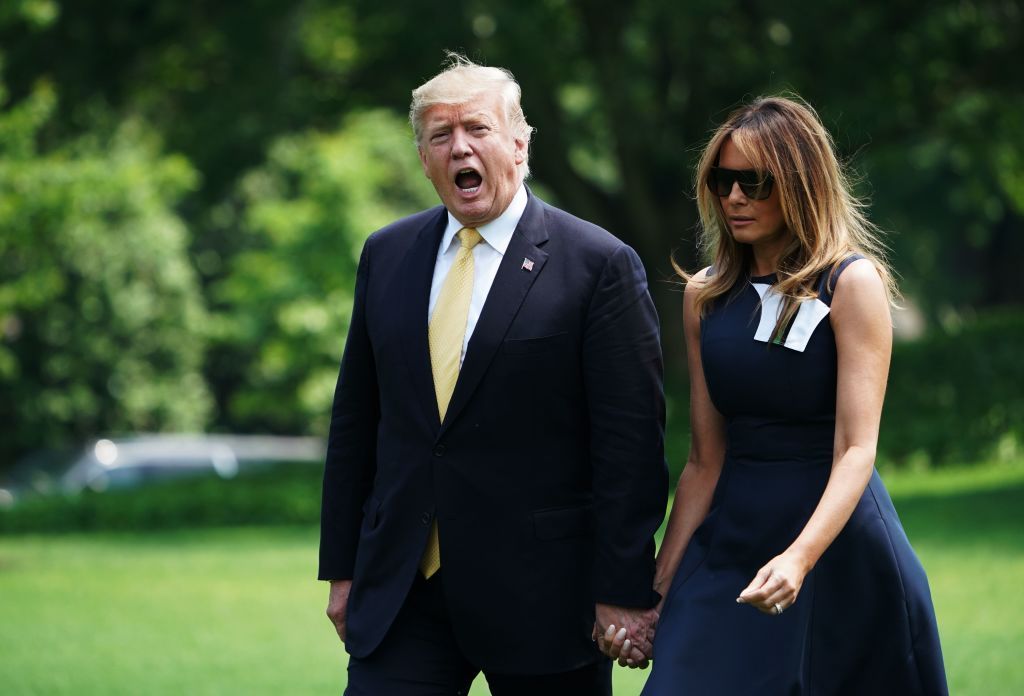 MSNBC's Morning Joe host Joe Scarborough warned on Wednesday morning that President Donald Trump now has "nothing but sycophants" and "yes men" surrounding him.
Scarborough's comments came during a Morning Joe panel discussion about Trump's recent attacks against former Vice President Joe Biden. During a weekend trip to Japan, the president repeatedly criticized his Democratic political rival and said he agreed with criticism lobbed by North Korean dictator Kim Jong Un, calling the former vice president a "low IQ individual."
The MSNBC anchor slammed Trump for deferring to the opinion of a "murderous dictator" and attacking a former vice president from foreign soil. Scarborough, who previously served as the Republican representative for Florida's 1st Congressional District in the late '90s but now identifies as an independent, argued that Trump sees the presidency as a "game" and simply wants the most attention possible.
"I had a conversation on Friday with someone close to the president," Scarborough claimed. The MSNBC host said he had been told that Trump now "has nothing but sycophants around him," particularly after the departure of former top administration officials such as ex-Secretary of State Rex Tillerson and ex-Secretary of Defense Jim Mattis last year.
"That's just frightening," co-host Mika Brzezinski responded.
"He has nothing but yes men that tell him all the time whatever he wants to hear," Scarborough continued. "And this comes from someone everybody knows, someone extraordinarily close to the president, who says it's just a mad house inside the White House," the former Congressman alleged, without naming the individual.
Trump's decision to side with North Korea's Kim and attack Biden, who is currently leading among 2020 Democratic presidential candidates in most polls, was roundly criticized by Democrats and even many conservatives. The president first made the controversial remarks in a Sunday morning tweet from Japan, suggesting that Kim's criticism of Biden could be a positive signal.
"[I] smiled when he called Swampman Joe Biden a low IQ individual, & worse. Perhaps that's sending me a signal?" Trump wrote.
After backlash, the president doubled down on the comment during a Monday press conference. "Kim Jong Un made a statement that Joe Biden is a low-IQ individual," Trump said. "He [Biden] probably is based on his record, I think I agree with him [Kim] on that."
In a confusing tweet on Tuesday, Trump then attempted to argue that the repeated criticism of Biden was actually some kind of a defense.
"I was actually sticking up for Sleepy Joe Biden while on foreign soil," the president wrote. "Kim Jong Un called him a 'low IQ idiot,' and many other things, whereas I related the quote of Chairman Kim as a much softer 'low IQ individual.' Who could possibly be upset with that?"