'The Morning Show' on Apple TV+ Cast: Who Stars Alongside Jennifer Aniston and Reese Witherspoon?
Apple TV+ is kicking off on November 1 with shows featuring some major A-list cast members, most of whom are on The Morning Show.
Jennifer Aniston and Reese Witherspoon lead the cast of that series as sparring presenters on a daytime news show, while Steve Carell is the anchor who faces sexual harassment allegations.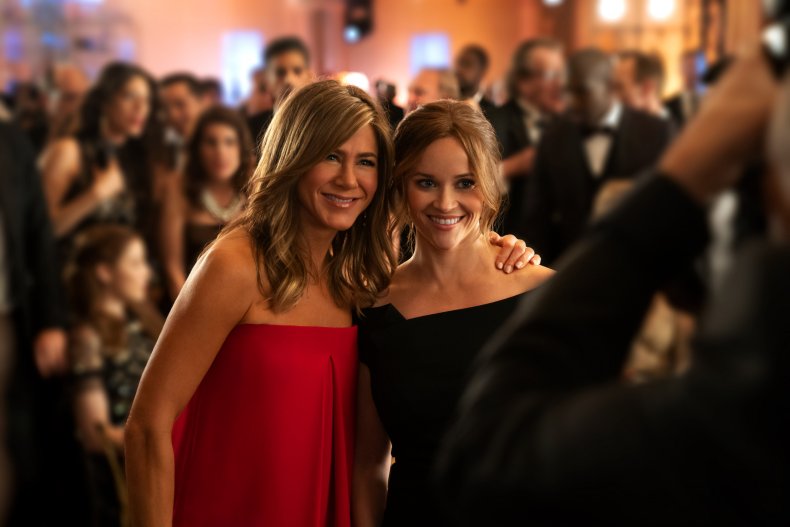 Jennifer Aniston as Alex Levy
Alex Levy is the co-anchor of the eponymous morning show, played by Friends star Jennifer Aniston, who according to The Hollywood Reporter made $2 million an episode, as did co-star Reese Witherspoon.
She said of the role in an interview with The Telegraph: "One of the challenges for [my] character is the trauma and turmoil going on in her private life, and the toll that that takes on her emotionally, physically, mentally, versus the character that she is when she has to get up, put on a face and smile to America."
Reese Witherspoon as Bradley Jackson
Bradley is a principled local journalist brought to the show as a potential replacement for Alex, leading to a rivalry between them. The character is portrayed by Reese Witherspoon, the Oscar-winning star of Walk the Line, Big Little Lies and Legally Blonde.
Speaking to The Times she said of the role: "She is Dorothy walking into Oz... Bradley is an outsider growing up in the middle of America and trying to find her way into a world that doesn't include her. That felt just like me."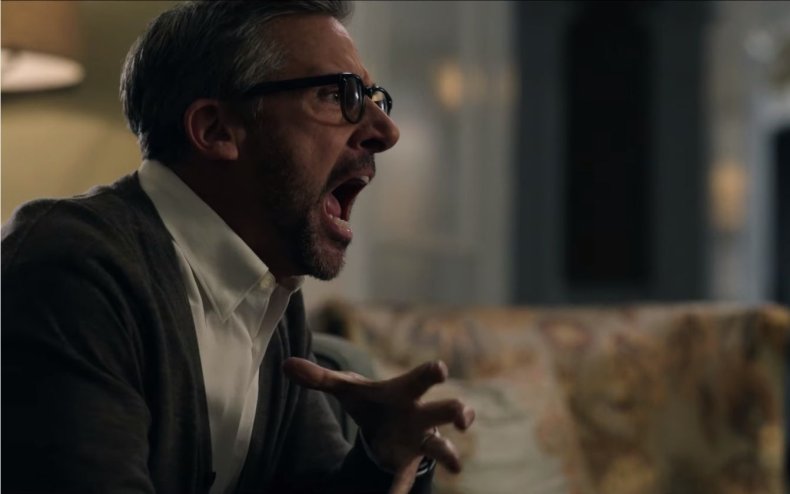 Steve Carell as Mitch Kessler
The Morning Show begins with Mitch Kessler, brought to life by the Oscar-nominated star of Foxcatcher and The Office Steve Carell, leading the series alongside Alex until allegations come out against him that force the show to fire him.
In an interview with WCBSFM 101.1, Carell said of this: "It's a big fall from grace ... and a very well deserved one at the same time. He's a guy who is a narcissist, and he has the world on a string, and then everything just crumbles one day."
Mark Duplass as Charlie "Chip" Black
Mark Duplass, best known for roles in Safety Not Guaranteed, The Mindy Project and The League, plays a character he described to E! News as the "perennially stressed out head of The Morning Show [who's] gotta blaze down 10 different relationships on any given day."
Billy Crudup as Cory Ellison
Duplass also spoke about Cory, the role played by Billy Crudup. He said of the role, "He's the head of the news corporation, should he be an arch villain? That would usually be how he would be portrayed, But you hire Billy and he's going to play with nuance."
Aside from The Morning Show, Crudup has also starred in Almost Famous, Watchmen and Spotlight.
Gugu Mbatha-Raw as Hannah Shoenfeld
Hannah is described in Deadline as "the whip-smart and charming head booker of talent," played by British actress Gugu Mbatha-Raw, previously seen in Belle, Beauty and the Beast and the "San Junipero" episode of Black Mirror.
Néstor Carbonell as Yanko Flores
Appearing onscreen alongside Alex and Mitch is Yanko, the show's spiritual weatherman, as portrayed by Nestor Carbonell of Bates Motel and Lost.
Also starring in the Apple TV+ show are Karen Pittman as Mia Jordan, Bel Powley as Claire Canway and Desean K. Terry as Daniel Henderson.
The show will also have a number of high-profile guest stars, including Mindy Kaling as the presenter of a rival show, Martin Short as a famous director and Oscar winner Marcia Gay Harden in a role yet to be revealed.
The Morning Show starts on November 1 on Apple TV+.