Jennifer Aniston and Reese Witherspoon have some new cast members joining The Morning Show team as the drama returns to Apple TV+ this Friday (September 17, 2021).
Season 1 finished in explosive fashion back in 2019 but the new season, initially delayed and then rewritten because of COVID-19 is finally back on our screens.
Series regulars Aniston, Witherspoon, Billy Crudup, Mark Duplass, Néstor Carbonell, Steve Carell, Karen Pittman and Desean Terry all return but there are plenty of new actors to look out for too.
Here are all of the new characters starring in Season 2 of The Morning Show on Apple TV+.
Julianna Margulies - Laura Peterson
Margulies joins the cast as a formidable, hard-hitting journalist who, as we see in the trailers, goes toe-to-toe with Aniston's Alex in a 60 Minutes style interview.
Margulies spoke to Newsweek ahead of her debut in Season 2 and said she's based her character off a combination of Diane Sawyer, Rachel Maddow and Christiane Amanpour.
She said: "The showrunner Kerry Ehrin gave me this 20-year history before you meet Laura Peterson, which is very rare. When you're acting on a TV show, usually you're just thrown into the fire -- 'this is the character and this is where you're going' but she gave me where I came from, not where I'm going and that was amazing."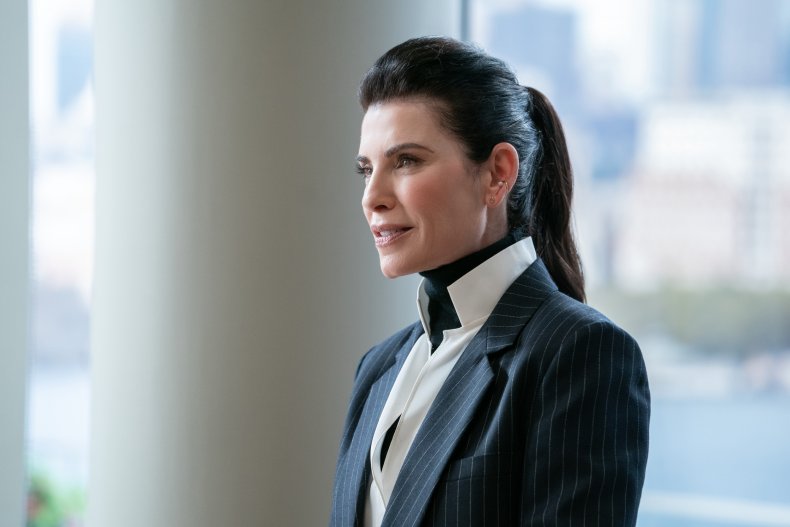 Hasan Minhaj - Eric Nomani
Comedian Minhaj puts his previous real world experience as host of Patriot Act with Hasan Minhaj to good use by stepping in as Bradley's (Witherspoon) new co-host on The Morning Show.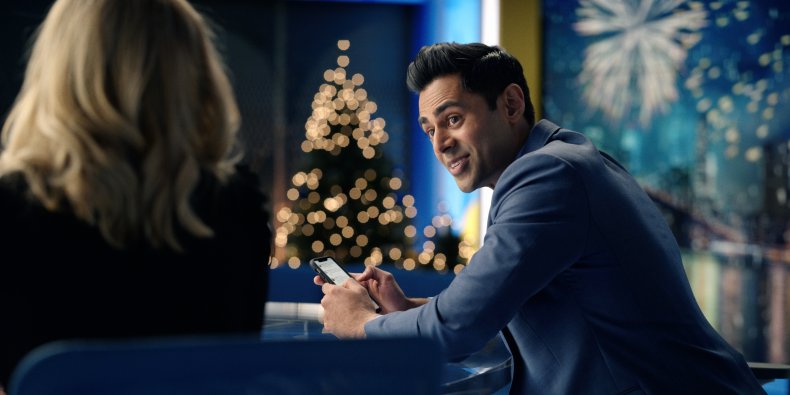 Holland Taylor - Cybil Richards
Stage and screen legend Holland Taylor joins the cast of The Morning Show as the fearsome chairwoman of the UBA board. In an early preview clip for Season 2 we see Cybil reading the riot act to Cory for his part in Alex's exposé of UBA's cover ups.
Valeria Golino - Paola Lambruschini
Golino (Hot Shots!) joins the cast as a mysterious documentary filmmaker who starts to show a particular interest in one of UBA's former employees.
Greta Lee - Stella Bak
Lee (Russian Doll) joins the cast as the new straight-talking President of News -- the youngest and only female to hold that position in UBA's history.
Commenting on Lee's performance in a promotional trailer for the new season, Aniston said: "Greta came in and just swept us all off of our feet."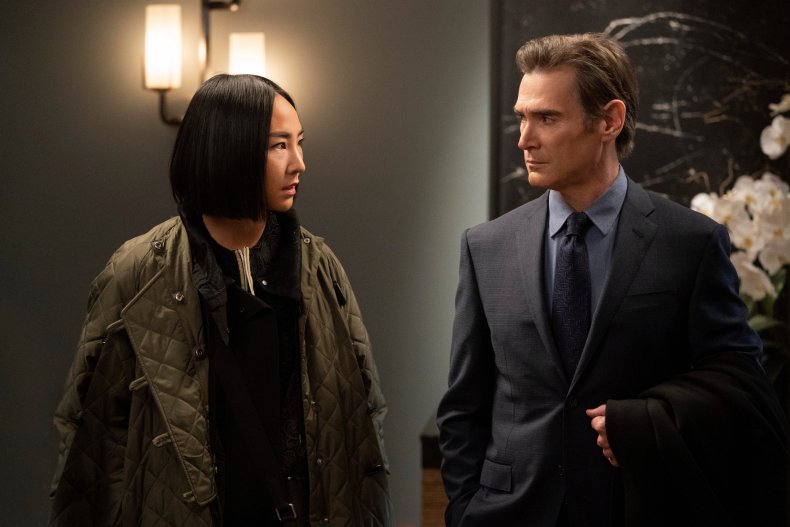 Ruairi O'Connor - Ty Fitzgerald
O'Connor plays social media expert Ty Fitzgerald, one of The Morning Show's new on-screen talent.
Much younger than the rest of the team, Ty updates the viewers and his colleagues on what's trending as the show is on-air.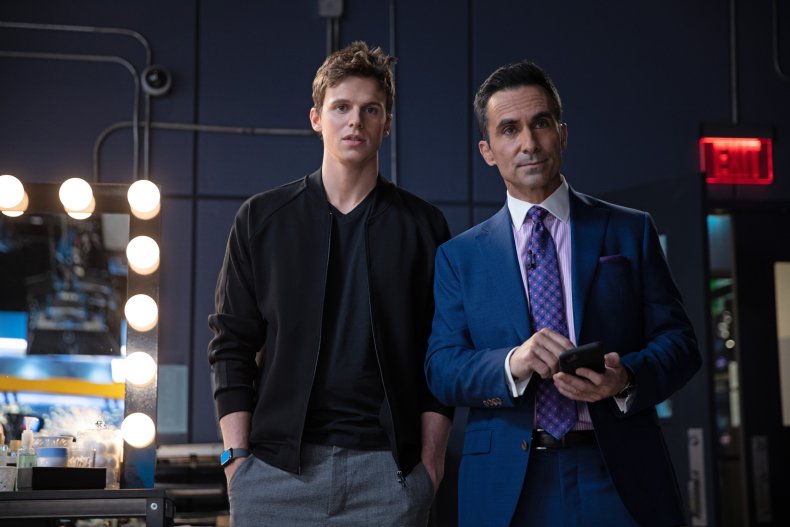 Tara Karsian - Gayle Berman
Karsian joins the show as one of The Morning Show's news producers Gayle Berman. Karsian may be familiar to viewers for playing Chef Bertie in American Horror Story.
Will Arnett - Doug
Comedy actor Arnett joins the cast for Season 2. He uses his gruff voice to play Doug, one of Alex's personal team.
Season 2 of The Morning Show starts on Friday September 17, 2021. Each new episode in the 10-part season airs weekly with the season finale due to air on Friday November 19, 2021.