'Morning's at Seven,' a Little Old Play With Staying Power, Returns With a Stellar Cast
As theater returns in New York, one of this season's must-see shows on many theater-goers lists is Paul Osborne's Morning's at Seven, a little play that was first produced in 1939 and has had a surprising long shelf life. It has been revived on Broadway twice and countless—trust me, I've tried to count them—regional productions.
In a time, when importance and its ugly relation, self-importance, seem to be in high-demand, Morning's at Seven doesn't have an "important" line in it. Its plot is not very complicated: In a quiet, small Midwestern town, Homer an eccentric 40-ish son stirs things up by bringing his longtime girlfriend home to meet his family—for the first time. There aren't even many memorable lines in the play—one about a telephone stands out—but it has charm to spare and a bunch of meaty roles for actors to sink their teeth into. And this off-Broadway production features a Broadway-level cast.
This cast has nine actors, most of whom have graced New York stage for decades, including stage and screen veterans Lindsay Crouse, who received an Academy Award nomination for Places in the Heart; Alley Mills and Dan Lauria, best known for their work on the TV classic The Wonder Years; Patty McCormack, who has been acting for 70 years and is probably best known for playing the title role in Maxwell Anderson's The Bad Seed on Broadway and in the movies; Tony Award winner John Rubinstein; Forbidden Broadway's Keri Safran; and Jonathan Spivey who was last seen on Broadway in The Front Page, which starred Nathan Lane.
Mills replaced Judith Ivey, who left the production due to an injury.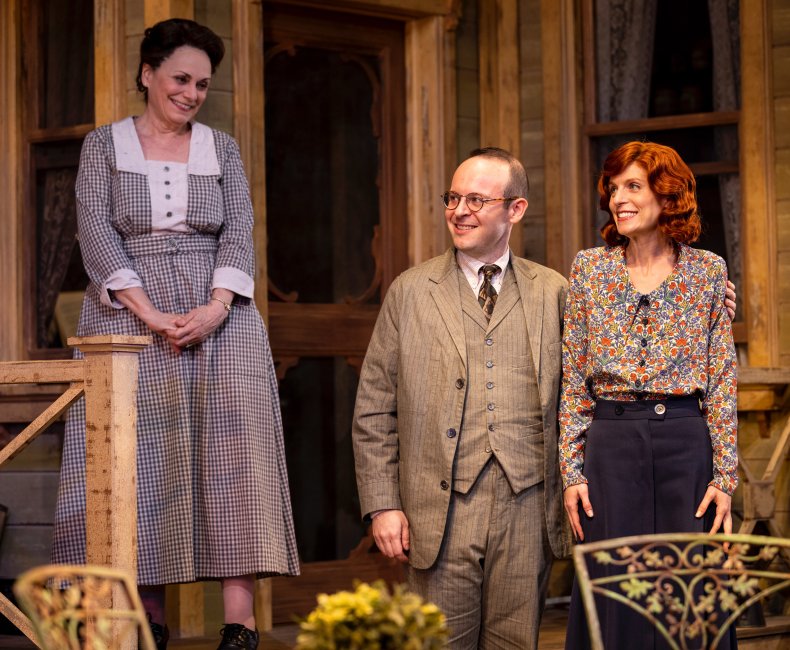 Tony Roberts, who plays curmudgeon David Crampton, started his acting career in 1963 and has since worked with some of the biggest names in film and theater, including Neil Simon, Woody Allen and Jerome Robbins. But his debut was inauspicious to say the least. His first part was in Ernest Kinoy's Something About a Soldier, which closed after 12 performances.
And, Roberts told Newsweek, "I was told by the wise heads at that time that it was the best thing that could have ever happened to me that it closed so early. And I said, 'Why?!' And they said, 'Because now you'll have to go out and get another job. And you'll meet other actors and directors. And if things go well, you'll be in four or five flops right away,' which is pretty much what happened."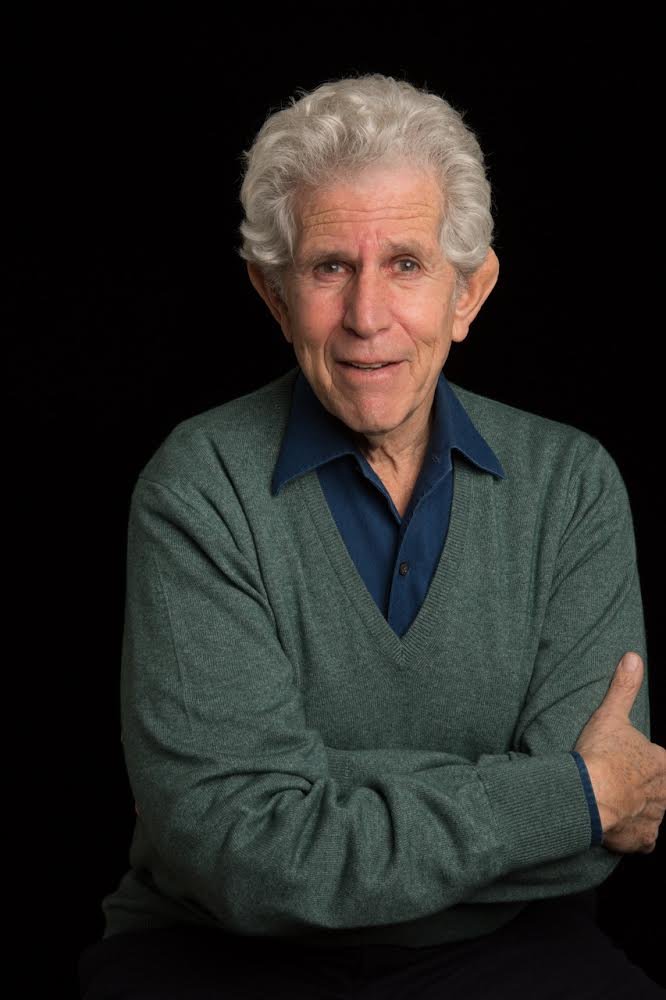 Tony Roberts, who plays David Crampton in 'Morning's at Seven," sees the play, which is very funny, as being "deceptively simple."
Things got a lot better, with Roberts' big break coming when he replaced Robert Redford in Neil Simon's Barefoot in the Park. "I was in it for 18 months, which made up for a lot of the quick two-week in-and-outs that I did. But that was the first time I had my name above the title."
Roberts thinks the Morning's at Seven is a deceptively simple play, one that invites comparisons to Samuel Beckett. The show, which opened a month after Roberts was born, "preceded all the kind of things Beckett got into with Waiting for Godot and everything about not knowing where you are. Not meaning lost on a road somewhere, but lost in terms of what your life was about and what it meant.
"And those ideas are, are, you know, spread throughout [Morning's at Seven] and sort of, I think, realized through my character, David, who seems to be the authority about everything and the most educated of all the characters, but who is in a way existentially puzzled and bothered by not knowing where he is in life."
Alma Cuervo, who plays Homer's mother Ida, started her career playing Holly Kaplan in Uncommon Women and Others, Wendy Wasserstein's first and, by some estimates, best play. What Cuervo does in a climactic solo scene is memorable and touching, all the more so given that she was not long out of college when she performed it. She has come a long way from that ensemble piece to Morning's at Seven.
For her, the demographics of the cast are special. The number of actors alone is unusual for plays these days when plays often top out at four or five. But the age of the characters all of whom are all at least 39, with Myrtle being the youngest, is virtually unheard of in 2021.
Cuervo told Newsweek, "We [in the cast] were talking about it. Usually if there's a part of this age [over 60] in the play, there's one and maybe the spouse, and that's it."
And then, of course, there are the résumés of her fellow cast members: "What a company we have. I mean, every day, I just kind of pinch myself. When I first heard we were gonna do it, I was just like: Oh my god, this is amazing. And I can't believe I'm gonna get to be part of it. And every day, we just laugh."
And if there are no jokes per se in the play, there are laughs to be had—plenty of them.
But there are also echoes Anton Chekhov, which might not be readily apparent to American audiences, for whom, Chekhov is often performed with a solemnity usually reserved for a Eugene O'Neill play or a Kyrie Irving press conference.
"Chekhov is very funny if it's done that way," Roberts told Newsweek. "He called them comedies. And I think when they were originally done, they were broader, and funnier. The American people who did Chekhov, turned it into something much more solemn and resonant of some kind of existential angst."
By and large, however, productions Morning's at Seven have always let the humor shine through. But the humor is counterbalanced with humanity, Cuervo told Newsweek. "It's human. I know the only important line I say in the whole play is, 'Do you love her?' I mean, that's what it all comes down to."
In its simple way, in context, that is a very important line.
There is nothing particularly showy about Morning's at Seven. It's not a star vehicle; it's an ensemble piece. Cuervo told Newsweek, "It's like everybody has their moment and you get to help them play it. And yet you know, you're gonna get yours and they'll do it for you when it hits. It's the best. But this one is, this one is just so fine. I mean from the very first reading we did, we already knew this was just a gift."
It's also a welcome relief from the 24-hour news cycle, the shouting heads and the wall-to-wall hysteria that is 2021. "I think people need something like this right now," she told Newsweek.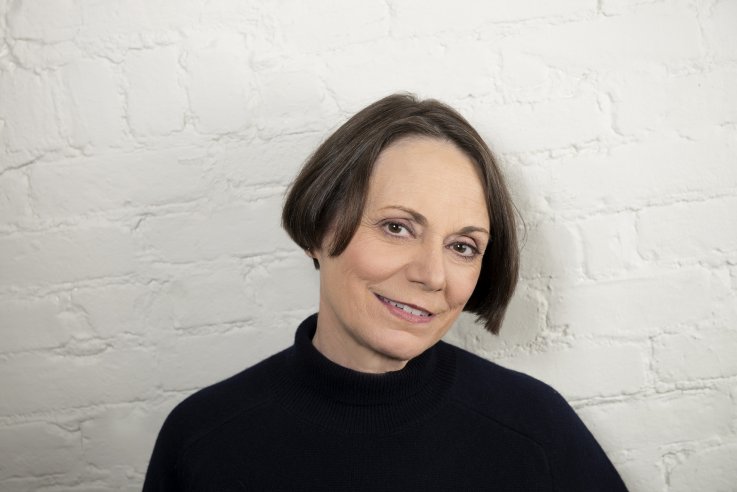 Alma Cuervo, who plays Ida in "Morning's at Seven," sees the play as "something people need right now."
Another of Morning's at Seven charms is that it is play, not a screenplay in waiting or a treatment for a video game. People talk a lot and often with a purpose. Often with older plays, which can seem wordy to the modern ear, cuts are made. But the play is tight. "It's structured so well that at one point somebody was saying: 'Do you think they'll put any cuts in?' And everybody turned: Like you don't mess with this; they thought about all that before. Now we don't have to. We don't have to cut. All we do have to move along."
As for attending the theater again, some people—even big theater names—have questioned whether they should come back to shows or even leave their homes. Cuervo said, "I think some of the people are more scared about the transportation to come in, but once you're there, once you're in the theater, I think you're probably one of the safer places."
With Morning's at Seven, that could be taken to mean physically and mentally.
Morning's at Seven runs at the Theatre at St. Clements, 423 West 46th Street in New York from October 20 through January 9, 2022. For tickets and more information go to MorningsAt7.com.
Update 11/10/2021 12:02 p.m.: This story has been updated with information about Alley Mills, who replaced Judith Ivey.