Moroccan King Orders Probe After Fish Vendor Dies in Garbage Truck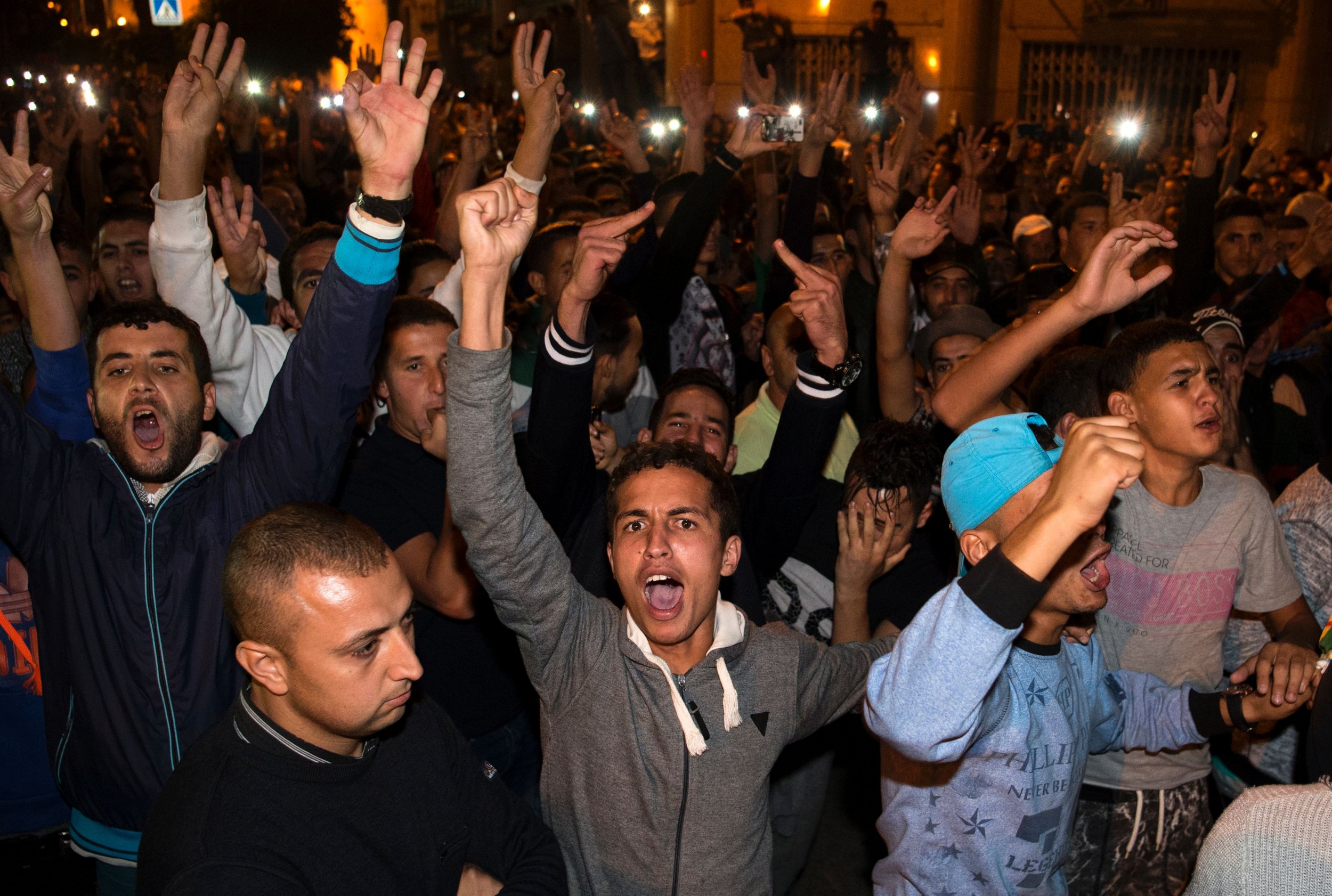 The king of Morocco has ordered an investigation into the death of a fish vendor, who was crushed to death in a garbage truck in an incident that sparked mass-protests in major cities across the country.
Police reportedly confiscated around $11,000 worth of swordfish from Mouhcine Fikri, 31, in the northern city of Al-Hoceima. due to restrictions on fishing the protected species in Morocco. Fikri was crushed to death after entering the truck in order to retrieve his produce and the compactor began operating, The New York Times reported. Several others who entered the truck managed to escape before the compactor was turned on.
Fikri's death sparked immediate protests in Al-Hoceima, which were followed by demonstrations in other cities including the capital Rabat and Casablanca, the largest city in Morocco, across the weekend. Pictures of Fikri circulated on social media and people used the hashtag #Hogra—a term referring to official abuse and injustice—to protest his death.
"I have never seen such a crowd in the last few years, since 2011, at least," said Houssin Lmrabet, an activist in the town of Imzouren, close to Al-Hoceima, told Reuters. "Everyone feels crushed by that garbage truck here."
King Mohammed VI, who is currently out of the country, instructed the interior minister to visit Fikri's family Sunday and has called for a thorough investigation of the incident, according to the state-run news agency MAP.
It is not clear why the compactor was turned on when Fikri was in the truck. A witness cited in local news reports said that one of the police officers involved had asked for the compactor to be turned on to scare the men away. The Moroccan General Directorate for National Security, the country's main police body, issued a statement Sunday denying the allegations.
The demonstrations were called by activists from the February 20 Movement, which organized a series of protests in Morocco between 2011 and 2012 during the so-called Arab Spring, the BBC reported.
The incident bore similarities to the death of Mohamed Bouazizi, a fruit seller in Tunisia who set himself on fire in December 2010 after his wares were confiscated by authorities.
Bouazizi's death sparked an uprising in Tunisia that led to then-president Zine El Abidine Ben Ali stepping down, and the Tunisian also served as a symbol for revolutionary movements in other countries affected by the Arab Spring.