Morocco Arrests Four 'ISIS-Linked Extremists'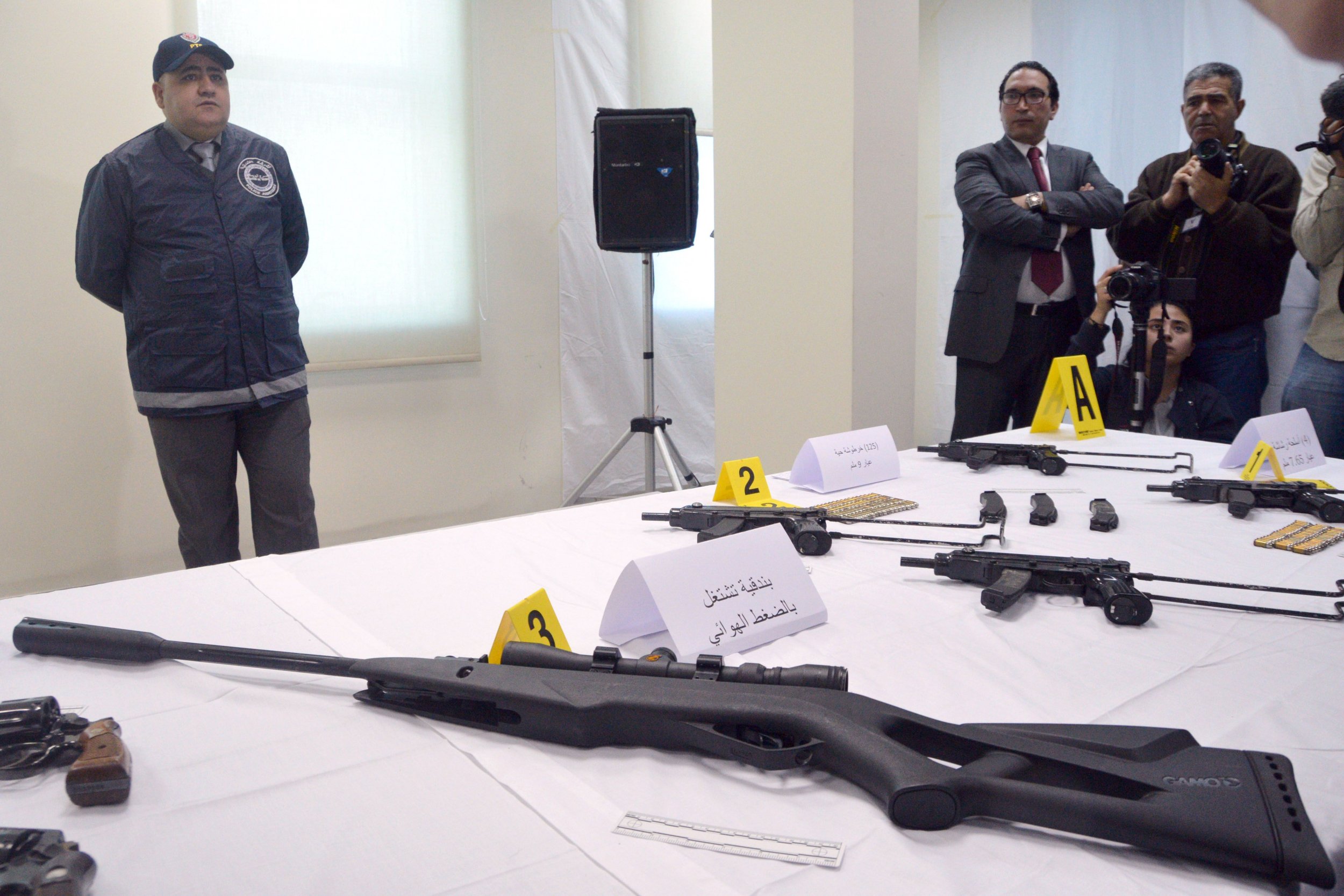 Moroccan police have arrested four jihadis with suspected links to the Islamic State militant group (ISIS), according to the government.
A statement from the Moroccan interior ministry Thursday said that one suspect had been apprehended Wednesday in the northern city of Meknes, around 100 miles east of the capital Rabat.
The suspect, who was said to be "planning terrorist attacks in Morocco," was reportedly experienced in making remotely-detonated bombs, and was about to buy materials to make an explosive device when arrested.
The arrest came after three suspected extremists were arrested last week around Tangiers, a major port city on the country's northern coast. The three were in the process of preparing "extremely serious terrorist acts," according to the statement reported by AFP. The interior ministry said that the head of the cell had been in contact with a Moroccan member of ISIS and was planning to travel to Iraq or Syria.
At least 1,200 Moroccans have traveled to join ISIS in Iraq or Syria, according to a December 2015 report by the U.S.-based Soufan Group, making it one of the most significant contributors to the ranks of the jihadi group. The report highlighted the Sidi Moumen slum in Casablanca as a particular source of violent extremists. The government claims to have uncovered more than 150 extremist cells since 2002.
Moroccan extremists also appear to have traveled elsewhere—France deported two Moroccan men in August who were accused by the government in Rabat of being linked with ISIS and plotting large-sale attacks in both France and Morocco.