Morocco 'Bans Production and Sale of the Burqa' Over Security Concerns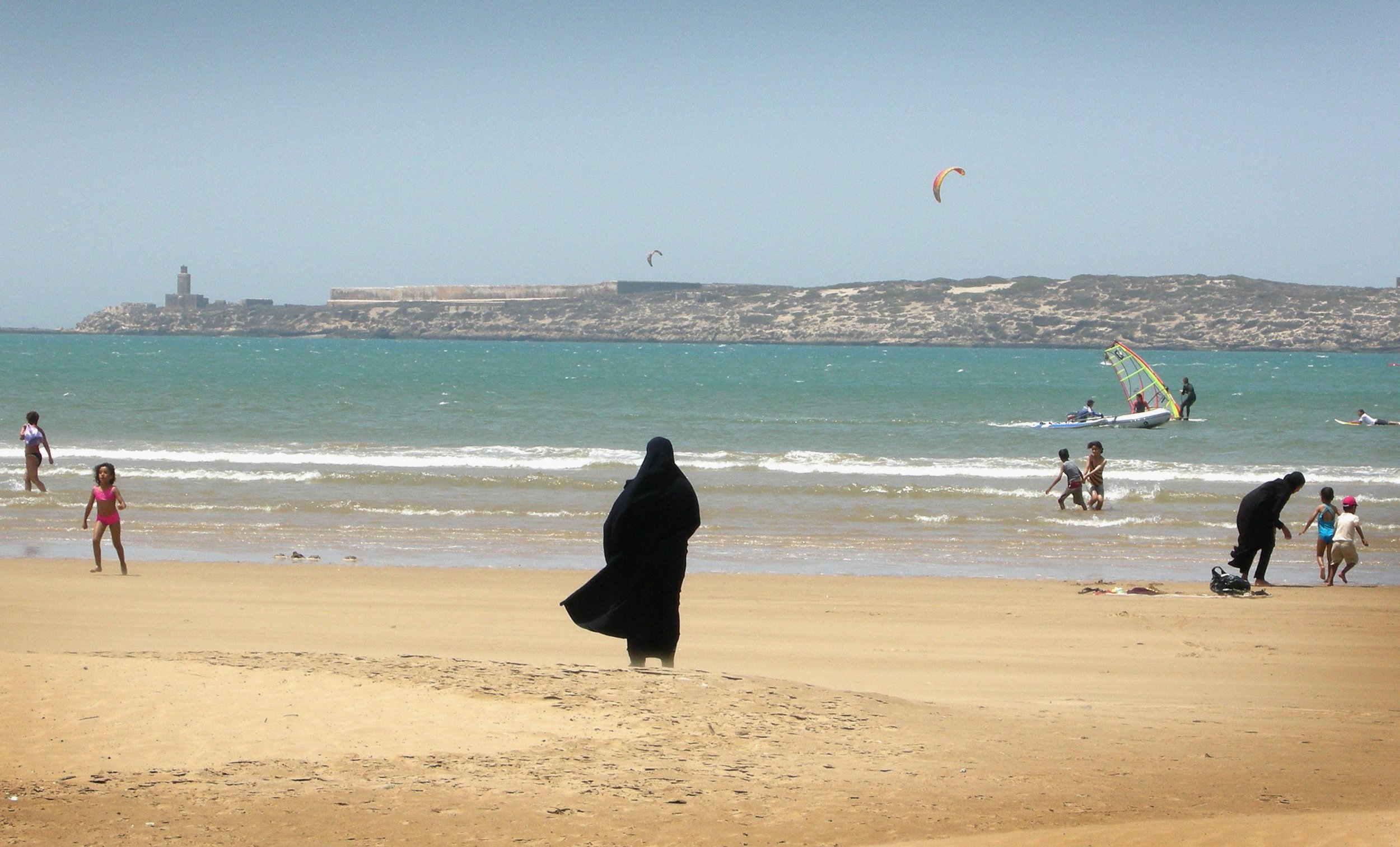 Morocco has outlawed the production and sale of the burqa over security concerns, according to media reports.
Moroccan news site Le360 reported that the ban was initiated in the city of Casablanca. A law enforcement official reportedly told producers to stop making the full-face veils.
Similar measures were seen in the southern city of Taroudant, with officials telling traders to remove their stock within two days, the reports said, or face it being confiscated.
"We have taken the step of completely banning the import, manufacture and marketing of this garment in all the cities and towns of the kingdom," a source from the interior ministry said, according to Le360.
The site reported that shopkeepers said the ban was implemented because of security concerns as "criminals have repeatedly used this garment to perpetrate their crimes."
The ban comes despite Islam's status as Morocco's official religion, with Muslims making up the majority of the population. Most follow a moderate form of Islam, with women mainly wearing the hijab, which does not obscure the face, rather than burqas or niqabs.
Niqabs are veils that cover the whole face apart from the eye area, as opposed to burqas that completely cover the face.
Several European countries are continuing their battle against the full-face veil, particularly France, the Netherlands and Germany, as secular democracies grapple with conservative strands of the Islamic faith that they regard as incompatible with European values.
France banned the full-face veil in 2011, a law that the European Court of Human Rights upheld in 2014. Former President Nicolas Sarkozy launched the move, arguing the veil was a symbol of "debasement." Belgium has also outlawed the wearing of the burqa. Dutch lawmakers voted in November to ban the wearing of burqas and face masks in public places, but the legislation must still be passed by the Senate.
German Chancellor Angela Merkel has also called for a ban on the burqa, saying it was "not acceptable in our country." German Interior Minister Thomas de Maizière called for its ban in places where "it is necessary for our society's coexistence" such as schools, hospitals and courtrooms.