Morocco: Covering the Evidence of Domestic Violence Can't Mask Women's Status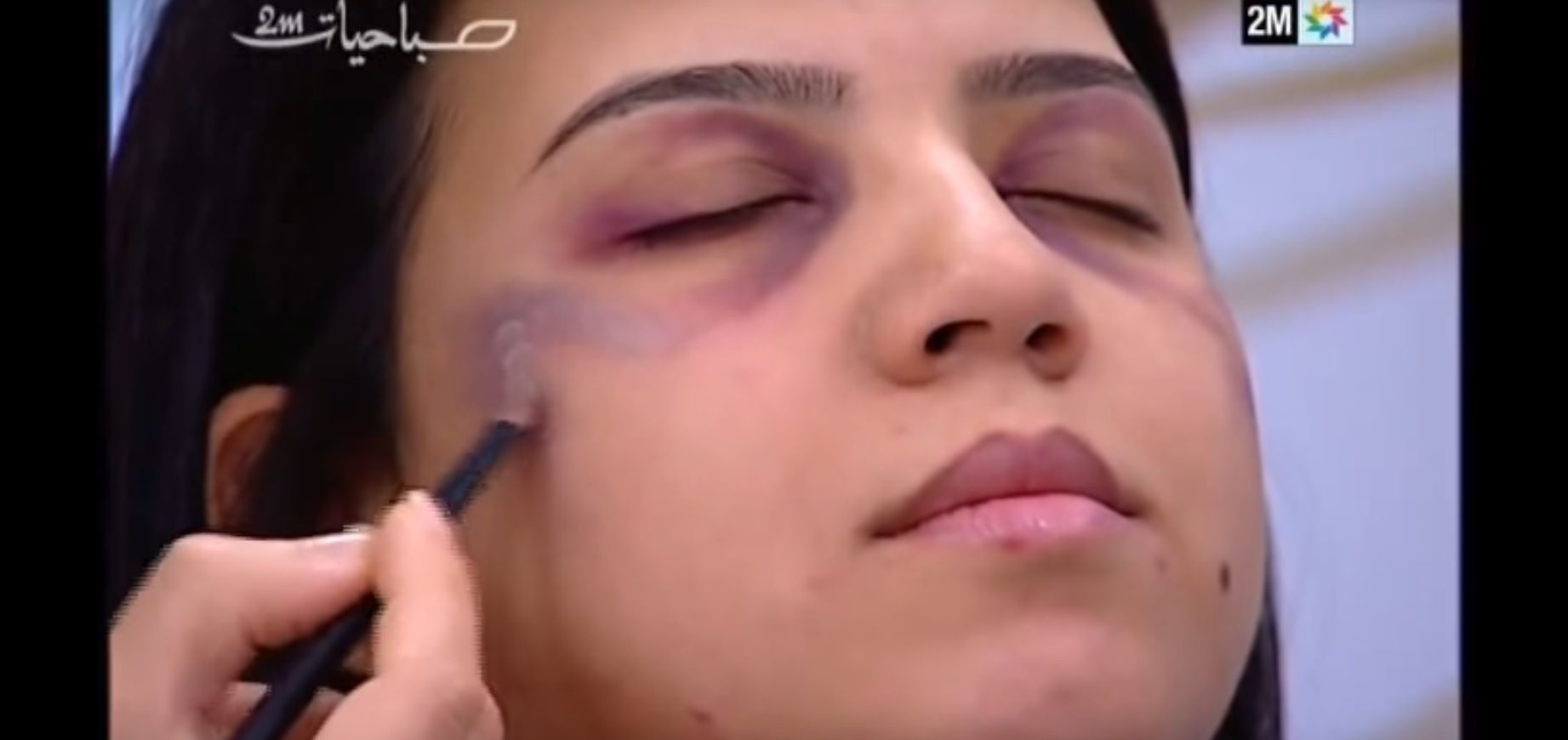 As a British Moroccan, I was mortified to learn that Moroccan state television channel 2M aired a make-up tutorial showing women how to conceal bruises caused by domestic violence.
As if the logic is not so twisted as to be impossible to unravel, the fact that it was aired two days before on the International Day for the Elimination of Violence Against Women is a proverbial slap across the face to follow the physical beatings that many women endure.
On a day the world was supposed to support the ending of violence against women, 2M saw fit to make it palatable and explain to women that, as unfortunate as a black eye is, it is still possible to get on with your day with the right foundation.
I watched the car-crash tutorial repeatedly and, as it trended across social media, I was torn between outrage and embarrassment. As the debris of Moroccan misogyny hurled through cyberspace, I wondered: Do I fight against the normalization of violence and sexual harassment or defend a country that I love? Does the embedded acceptance of violence against women negate the regionally progressive reforms—such as the 2004 reforms to Moroccan family law, which made men and women equal partners in the family—that Morocco has made on women's rights? When will the gap between legal reform and prevalent cultural values be closed?
The tutorial triggered debate around exactly these questions. The channel apologized twice, and a petition has since launched calling on authorities to sanction 2M, which has gathered more than 3,500 signatures. It may be discomforting for some that the debate is taking place in the naked glare of the internet, exposing the blind spots of women's rights reform of in a country often hailed as a beacon of progress. But in my experience of Morocco, women, and the issues they want to discuss, are persistently pushed back into that very blind spot. This pushback comes in many forms, some of which are so subtle to allow for plausible deniability.
An example of this subtle push back can be found in the announcement of a new draft of anti-sexual harassment law on International Women's Day in March. The Morocco Network for the Defense of Men's Rights saw fit to announce in April that men too experience sexual harassment. Considering the law is designed to punish all sexual harassment regardless of the gender of the perpetrator, their argument appeared redundant, and one can't help but wonder if the announcement was a sinister attempt to confuse or hijack the debate. There is no denying that men too experience sexual harassment and violence, but I challenge anyone to prove it is on the same epidemic scale as women.
I spent eight months living and working in Morocco from November 2015 to July. Ironically, I was there researching the crimes of a serial killer in the old medina of Marrakesh for my historical crime novel: the killer murdered 36 women. I also worked on a project designed to empower women to develop alternative narratives to violent extremism. As I worked to do exactly that, I found myself pushed back into the blind spot over and over again. The old mantra that we need to give women a voice was touted around like an overused meme. My attempts to explain that I do not need to be given a voice were often interrupted by men who, with eyes rolling, called me a feminist in the same way other men hurled sexually loaded terms at me as I walked home.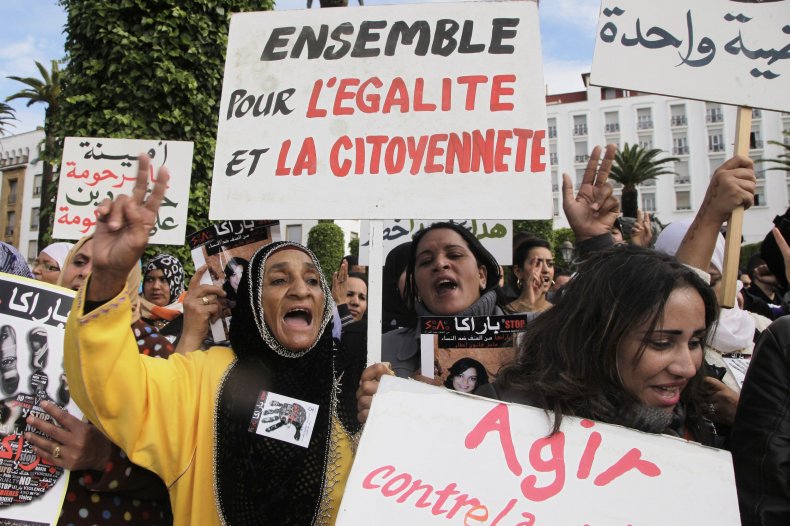 I quickly that learned calling a woman who dared speak about the sexual harassment she experienced a feminist produced the same result as calling a woman a whore when she rejected sexual advancements. It silences you. You find yourself back in the blind spot, speechless and blinking in shock.
Violence against women, physical or verbal, has no doubt been normalized in Moroccan society. Every woman can reel off endless accounts of sexual harassment on the street and silencing in the workplace. Every woman can detail the soul-destroying experience of trying to raise the issue only to be offered hysterical victim-blaming justifications. Every woman who has highlighted the gendered experience of public space has faced the accusation of showing Morocco in a bad light. Every woman in Morocco has found herself in the blind spot wondering when the issue will be seen for what it is and what it is not: it is not a women's rights issue, but rather the issue is that men have no right to inflict harassment and violence on women.
Perhaps 2M should build a more rigorous system into its editorial meetings so that tutorials designed to teach women how to cover the scars of domestic violence never make it on the flipchart. But first, Moroccan society must accept that sexual harassment and violence against women have been normalized and that, unless we collectively re-sensitize ourselves to the issue and lived reality of women, we are doomed to remain in the blind spot refusing to look at the hazard of violence.
Saeida Rouass is an author and North Africa Project Manager for Families Against Terrorism and Extremism. Her novel The Assembly of the Dead will be published by Impress Books in spring 2017.