Morocco Delays Terrorism Trial for Released Guantánamo Bay Detainee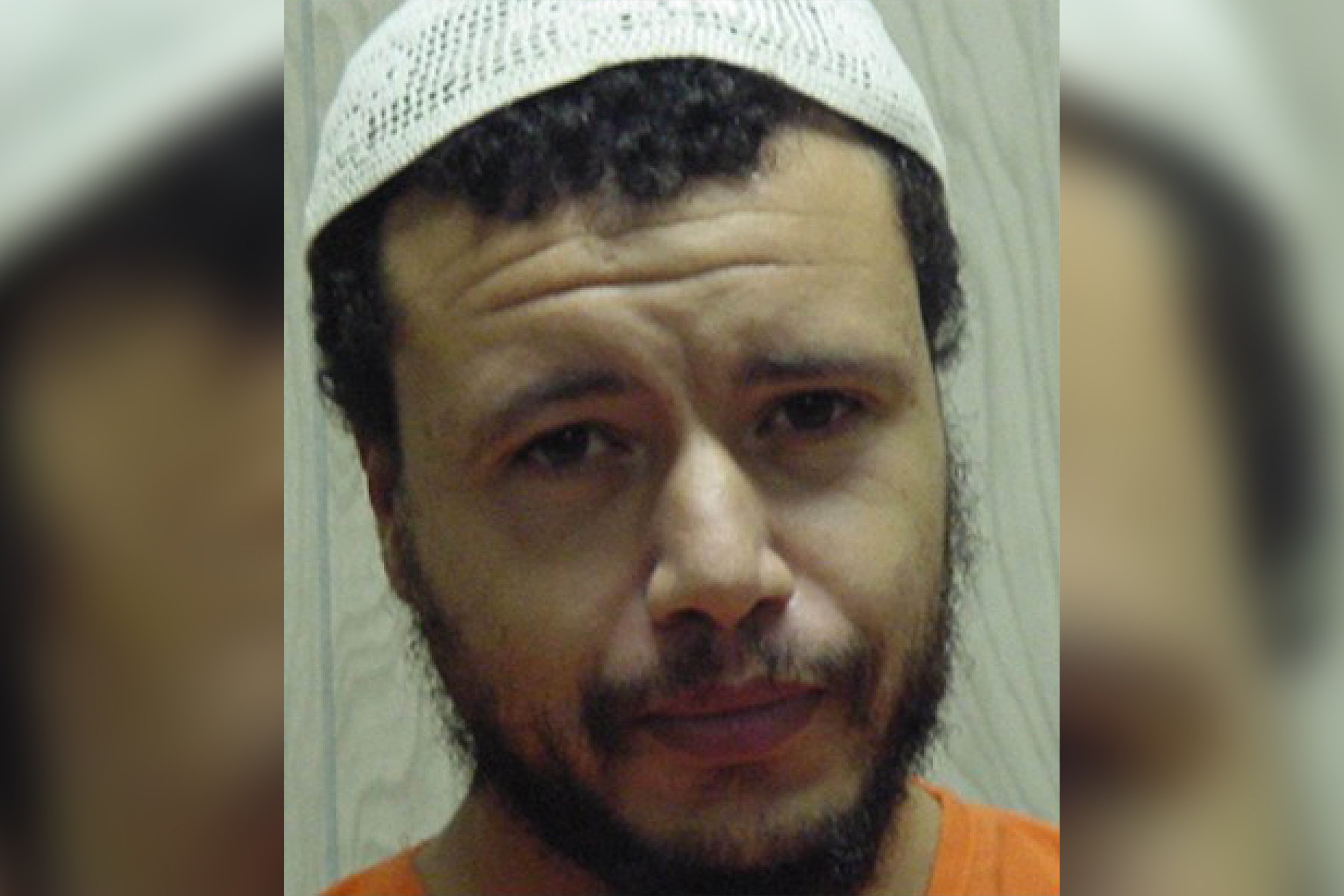 Former Guantánamo Bay detainee Younous Chekkouri learned Wednesday that he will spend at least another month in a Moroccan prison after a judge postponed the decision on whether to charge him with terrorism-related offenses.
Until mid-September, Chekkouri was Guantánamo Bay prisoner 197. After spending more than 13 years at the detention facility without charge or trial, the Obama administration repatriated him to Morocco. Chekkouri's lawyers say there were diplomatic assurances that Morocco would not hold their client longer than 72 hours upon his arrival. Instead, Moroccan authorities immediately arrested Chekkouri on charges that included "attempting to disrupt the security of the country." He's spent more than six weeks in Salé prison near Rabat waiting to be sentenced or reunited with his family.
Chekkouri's lawyers say the charges he faces in Morocco are based on old, since-dropped U.S. allegations, like him being a founder of Morocco-based Al-Qaeda affiliate called Group Islamique Combatant Maroc, which Chekkouri denies. On Wednesday, a Moroccan judge said in the next hearing, slated for December 3, witnesses will testify about Chekkouri's alleged involvement with the group.
Chekkouri's lawyers from Reprieve, an international nongovernmental organization, say the initial intelligence implicating their client came from torture and informants looking for rewards while in U.S. custody. Cori Crider, one of his lawyers, did not say whether other former Guantánamo Bay detainees would be among those questioned in Morocco. But she did add that she thinks "there will be considerable overlap in both the allegations and the sources of the allegations."
Chekkouri, 47, was captured by Pakistani forces in December 2001 and sent to Guantánamo in May 2002. Reprieve claims he was rounded up, along with other Arabs, while working for a youth charity in Afghanistan. U.S. government files, however, indicate he was arrested with a group of Arab fighters fleeing Tora Bora, where U.S. forces were pursuing Osama bin Laden. The U.S. cleared Chekkouri for release in 2010—a process that requires six government agencies to agree he no longer poses a security threat—and a tacit admission, his lawyers say, that the accusations were unfounded.
But an Obama administration official previously told Newsweek that the charges against Chekkouri were not dropped. Instead, the U.S. chose not to rely on its allegations because "they were not necessary to defend or justify Mr. Chekkouri's lawful detention at Guantánamo," among other reasons. The official also noted that diplomatic assurances are the result of government-to-government conversations, which Reprieve was not a part of, suggesting that the organization may not be fully aware of the deal reached between the two countries.
Chekkouri's lawyers are unsure what to expect from the next hearing. "They could decide on the spot," Crider says, "or they could delay again."