Why Morocco's Street Protests Are Growing More Dangerous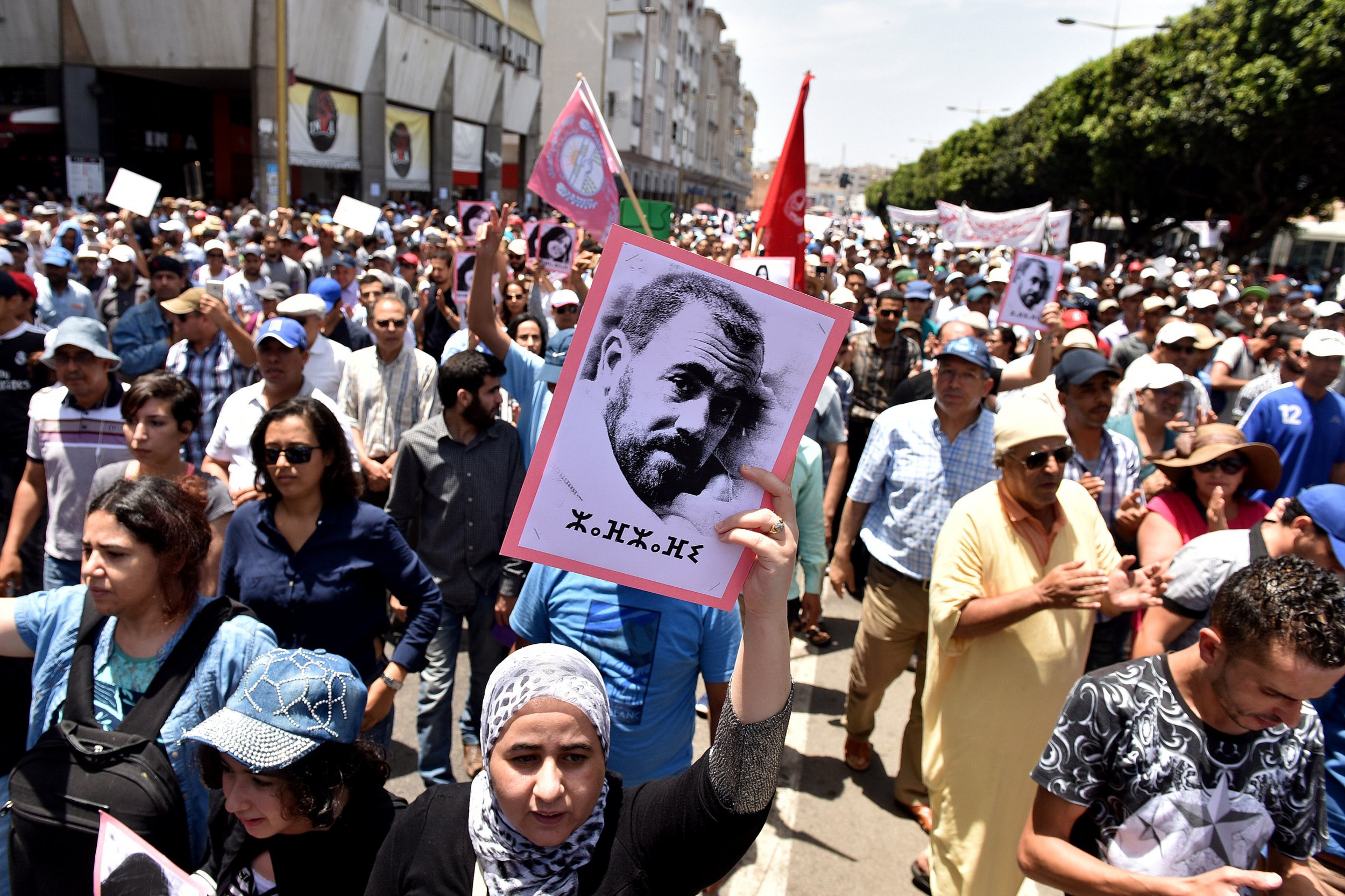 Seven months after a Moroccan street vendor, Mouhcine Fikri, was crushed to death in a garbage truck amid a confrontation with police, thousands of young Moroccans are defying King Mohammed VI's government with mass street protests. Recently, the demonstrations have spread from Fikri's native region, the Rif Mountains, notably to Casablanca and the capital, Rabat.
Mohammed tried to calm the anger and quell the protests with public condolences to Fikri's family. His ministers then jailed local officials over the fish-seller's death, fired the regional governor and declared a new-found determination to bring economic development and jobs to the neglected Rif. In the past month, they also tried heavier methods to snuff the protest movement, arresting its leaders and firing tear gas.
But protesters—young men and, increasingly, women—continue to jam city streets and shutter marketplaces with general strikes. Their response this month to the arrests has included demonstrators chanting "Peaceful (protest) is finished!" and throwing rocks in clashes with police.
The protests' persistence signals that the expiration date is approaching on Mohammed's tactics for defusing and diverting Moroccans' demands for democratic, uncorrupt government. If Mohammed is to maintain the "Moroccan exception"—his nation's relative stability in the turbulent Arab world—he can no longer offer merely symbolic changes that preserve authoritarian rule.
Moroccans' insistence on real change, and the dangers of violent upheaval if they are ignored, are growing. With them grows the danger that extreme and violent Islamist movements, which so far have been contained in Morocco, will spread in an increasingly frustrated young population.
Here's the problem: Mohammed may be unable to produce the real democratization and transparency that protesters demand, because that would risk exposing the steady growth of systemic corruption under his rule. The United States, which routinely acknowledges corruption's corrosive effect on Morocco's governance, will not press Mohammed on the issue.
'King of the Poor'
Mohammed has the political capital to achieve reforms, and he began by displaying the intent. In his first decade in power, Moroccans and foreigners admired his public image as a benevolent "king of the poor." He promised to open Morocco's political space, expanded legal rights for women, freed political prisoners held by his father, Hassan II, and permitted a limited investigation into the "forced disappearances" of dissidents under his father's rule. He presided over economic growth and an impressive reduction in extreme poverty.
When the 2011 Arab Spring protests spread to Morocco, Mohammed quickly announced reforms to democratize the government. But he tightly controlled that process, picking the men who would write a new constitution, preventing meaningful public debate on the changes, and rushing the draft constitution to a referendum for an officially proclaimed 98 percent "yes" vote.
The new constitution formally recognized the language and culture of Morocco's ethnic Berbers, reducing one longstanding grievance that had fueled the country's Arab Spring ferment. The new law seemed to democratize by requiring the king to choose a prime minister from the majority party in parliament, but it sustained the monarchy's power to manipulate and marginalize parliament by preventing any one party from holding a majority. The king quickly held an election that pushed forward an Islamist "man of the people," Abdelilah Benkirane, whom the king named prime minister.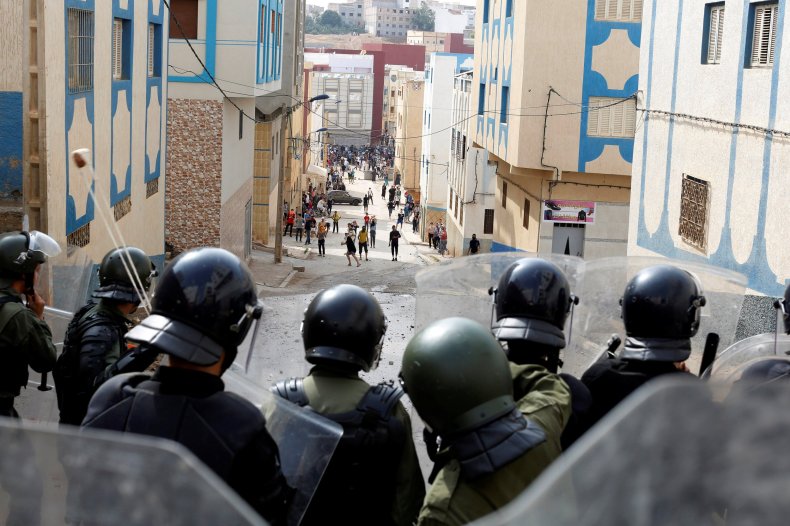 The reforms, both real and pretended, and the charismatic Benkirane built enough public hope for change to help the palace isolate and suppress the main Arab Spring protest movement. This effectively bought Mohammed's government time to offer real reforms to meet public demands—for democratization, jobs, government services such as health care, and critically, a halt to endemic official corruption.
Five years later, that time has largely been squandered. To be sure, Mohammed's economic modernizations have created wealth, reflected in gated communities with pools and golf courses that advertise villas for sale outside Rabat, Marrakesh and other cities. But while Morocco halved overall poverty between 2007 and 2014, unemployment remains high—9 percent overall and a dangerous 39 percent among youth in the cities. And regions outside the triangle between Tangier, Fes and Agadir remain underdeveloped. The Rif's development was neglected for decades because of tensions between its Berber populations and King Hassan II.
The greatest single obstacle to democratization and better development is Morocco's endemic corruption. Moroccans recount bribes extracted by police, doctors and government officials. Accounts by Moroccan business executives and investigative journalists describe systemic looting of the economy from the royal palace, run in part through companies owned by Mohammed and his family. "Corrupt practices" that existed under Hassan II "have become much more institutionalized with King Mohammed VI," a leaked U.S. diplomatic cable reported back in 2009. Subsequent reports by the Moroccan investigative website Lakome, and in the French daily Le Monde sketched parts of this corrupt system, after which authorities shut down the website and arrested its editor. In the king's annual Throne Day message last year, he urged Moroccans to "fight corruption, … publicly exposing those who are involved." Yet Moroccan journalists who investigate corruption are periodically arrested.
Perhaps the king and his aides can concoct a new mix of promises and repressions to subdue the current protests as they did the Arab Spring. Even if they manage that, their pretense of reform to defuse public grievance and violent upheaval is getting less effective each time—and more dangerous.
James Rupert is an international affairs writer in Washington, and a former correspondent in Morocco.