Morris Dees and His History of Alleged Racism: Ousted SPLC Chief Has a Controversial Past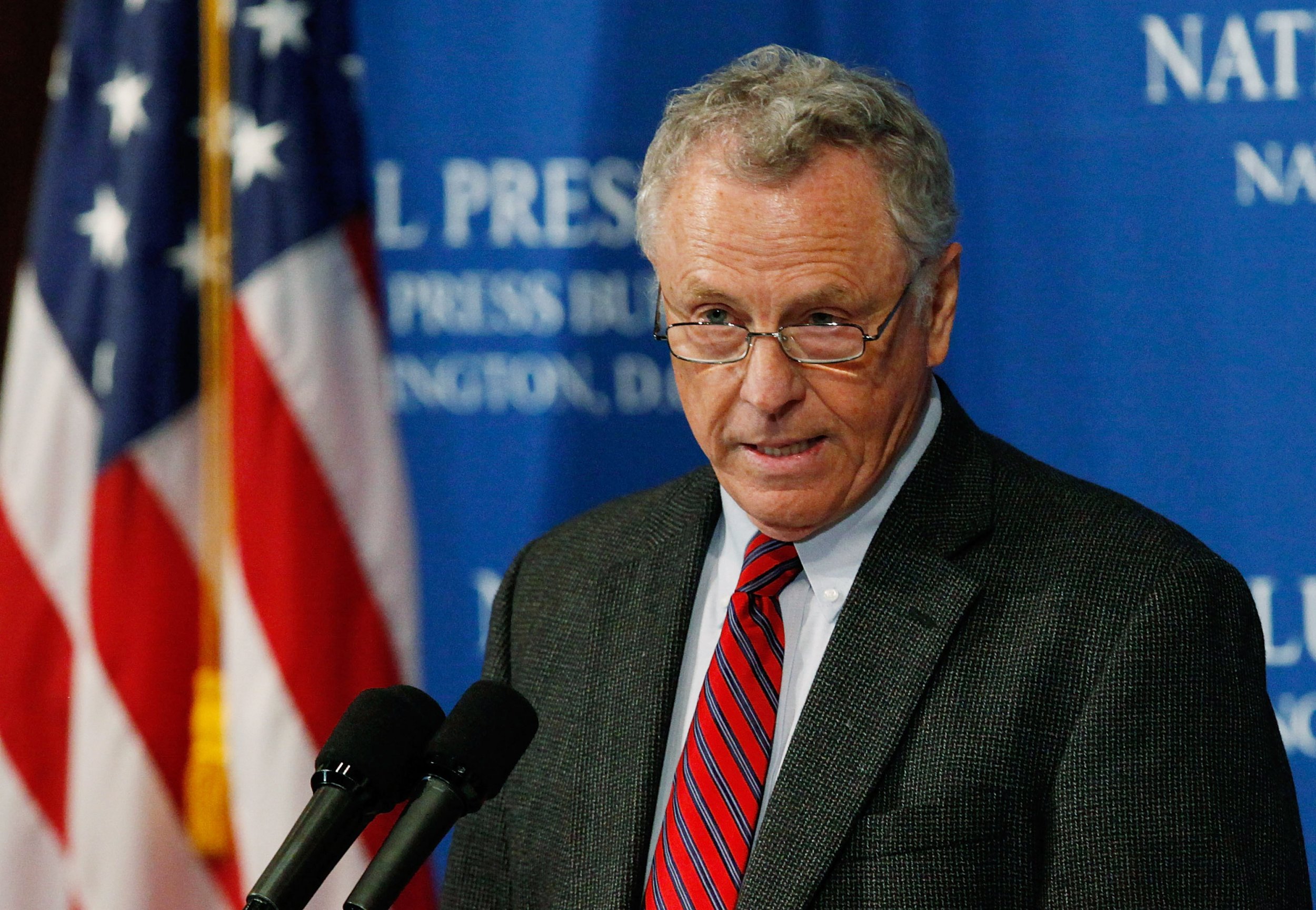 On Thursday, the Southern Poverty Law Center announced it had fired co-founder Morris Dees. In a statement, SPLC President Richard Cohen suggested the dismissal was linked to conduct, but gave no specific reason.
"As a civil rights organization, the SPLC is committed to ensuring that the conduct of our staff reflects the mission of the organization and the values we hope to instill in the world," Cohen said in the statement shared with The Associated Press. "When one of our own fails to meet those standards, no matter his or her role in the organization, we take it seriously and must take appropriate action."
The events have drawn attention to Dees's past. Co-founded in 1971 by Dees and fellow attorney Joseph Levin, Jr., the SPLC eventually grew into a legal powerhouse, winning numerous high-profile civil rights cases and changing legislation in Alabama. But the Center—spearheaded by its former chief trial counsel—has faced allegations of racism within its walls.
In 1994, The Montgomery Advertiser published a Pulitzer Prize-nominated series that delved into claims of racism and other misconduct at the SPLC's Montgomery headquarters.
In internal documents reviewed by the newspaper, staffers accused Dees of racism. The memos portrayed a culture in which black employees "felt threatened and banded together," the Advertiser reported.
The article questioned the lack of black staffers at top levels of the SPLC—only one department head out of eight was black at the time, it stated—and detailed dissatisfaction among black employees.
"I think there's a real question as to the sincerity and legitimacy of the organization because of the noticeable absence of blacks there," said black former Law Center intern Donald Jackson at the time. "You know, it's sort of like the pot calling the kettle black."
In an internal memo made after a 1985 meeting about proposed affirmative action in the office, Dees called racism accusation against himself "nonsense," the Advertiser reported. Both Dees and the SPLC denied claims of racism discussed in the article. The Center did not immediately respond to Newsweek's request for comment.
The newspaper's 1994 articles described an organization driven, almost single-handedly, by Dees, depicting a relatively small board of directors populated by his friends and associates, rather than independent parties.
But board members disagreed with allegations the group was overly influenced by Dees.
"I feel that we are kept very much abreast of what's happening, and we are encouraged to ask questions and so forth," said then-board member Pat Clark.
"I ain't nobody's rubber stamp," former board chair and SPLC co-founder Levin added.
On Thursday, Dees told The Advertiser he hadn't tried a case in some 10 years and no longer played a role in the center's daily operations.
"I think the Southern Poverty Law Center is a very fine group and I devoted nearly 50 years of my life to it and I'm proud of its work," he told The Associated Press. "About being fired, all I can say is it wasn't my decision and I wish the Center the best."
"Today we announced a number of immediate, concrete next steps we're taking, including bringing in an outside organization to conduct a comprehensive assessment of our internal climate and workplace practices, to ensure that our talented staff is working in the environment that they deserve—one in which all voices are heard and all staff members are respected," Cohen said in his statement.