Morrissey Calls Halal Food 'Evil,' Says It Can Only Be Certified by 'Supporters of ISIS'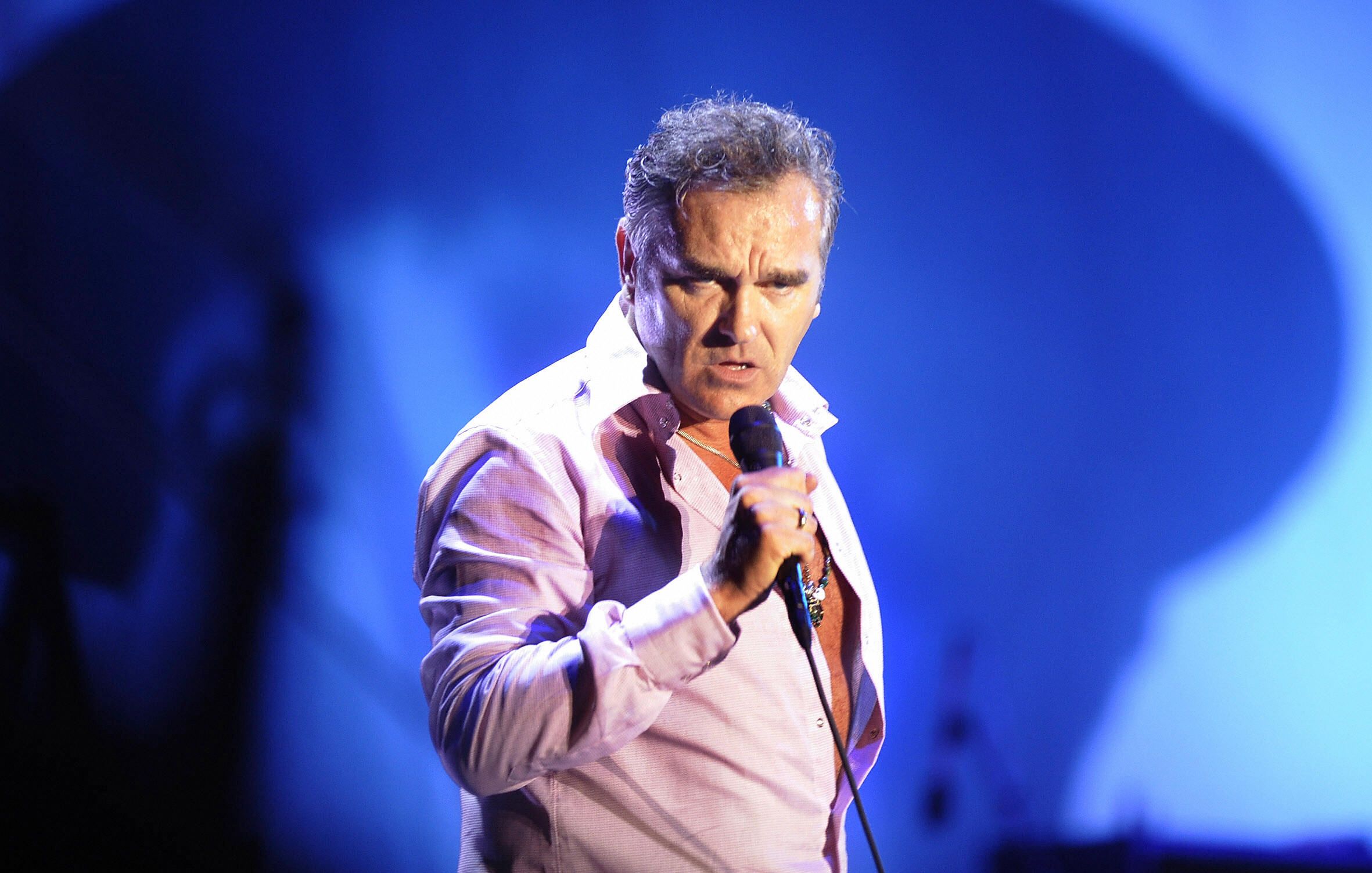 Morrissey, the British rock star and former lead singer of the band The Smiths disparaged Islamic and Jewish religious eating practices in an interview published on his website. He also said that he supported the far-right political party For Britain, and that political correctness has gotten in the way of proper London policing.
Morrissey, whose first name is Steven but is typically referred to mononymously, has a history of bombastic statements—particularly regarding his strong feelings against eating meat. The singer railed against halal, a traditional Islamic food preparation in which animals must be slaughtered by slitting their throat. He derided the practice and both major British political parties in one interview response.
"You cannot possibly vote for either Conservatives or Labour, because both parties support halal slaughter, which, as we all know, is evil," said Morrissey. "Furthermore, halal slaughter requires certification that can only be given by supporters of ISIS and yet in England we have halal meat served in hospitals and schools! UK law is pointless!"
Ibrahim Hooper, the national communications director for the Council On American-Islamic Relations told Newsweek that he invites Morrissey to meet with a Muslim person who would be happy to explain the practice.
"[Disparaging halal] is the forefront of the Islamophobia industry," said Hooper. "The point of the practice is that the animal not suffer and that shows respect for the animal.… It seems that a person with racist and insensitive views would come around to eventually disparaging Muslims."
Morrissey has a history of racially insensitive comments; he once likened Chinese people to a subspecies in an interview.
The singer also called for kosher, a Jewish religious tradition similar to halal, to be banned. Often with most forms of meat production (though traditionally not in kosher or halal traditions), the animal is stunned before being killed, which Morrissey said was inhumane.
"I am not saying that stunned slaughter is acceptable because it couldn't ever be. If you use the term humane slaughter then you might as well talk in terms of 'humane rape.' People sound very stupid when they mention humane slaughter," said the singer.
Morrissey also weighed in on acid attacks in London. Police officials in the city have warned that acid attacks in London are on the rise.
"London is second only to Bangladesh for acid attacks. All of the attacks are non-white, and so they cannot be truthfully addressed by the British government or the Met Police or the BBC because of political correctness. What this means is that the perpetrator is considered to be as much of a victim as the actual victim," said Morrissey.
Morrissey's hardline views have been met with harsh criticism.
"I felt alienated by his racist comments. Music gave me a sense of belonging and escape, so that felt like a double rejection. I still love the work, but I object to his persona," music critic Anita Sethi told The Guardian last year.
Morrissey responded directly to claims of racism in the interview.
"And as far as racism goes, the modern Loony Left seem to forget that Hitler was Left wing! But of course, we are all called racist now, and the word is actually meaningless," said Morrissey.
BMG, Morrissey's record label, did not immediately respond to a request for comment.