Morrissey Defends Harvey Weinstein, Says He Would Kill President Trump And Equates Eating Animals To The Holocaust
In an interview with German publication Der Spiegel this week, controversial and outspoken pop star Morrissey topped himself. Among other things, he defended Harvey Weinstein and Kevin Spacey, said he would opt to kill President Donald Trump and compared the slaughter of animals for food to The Holocaust.
Of the increasing number of women and men accusing powerful figures of sexual abuse or harassment, the British artist said: "People know exactly what's going on. And they play along. Afterward, they feel embarrassed, or they do not like it. And then they turn it around and say: I was attacked, I was surprised, I was dragged into the room."
Of Harvey Weinstein, Morriseey suggested that if the interaction "had gone well and it had given them a great career," his accusers "would not talk about it."
Weinstein, a powerful film executive, has been accused of sexual harassment, assault and rape by more than 12 woman. Academy Award-winning actresses Gwyneth Paltrow and Angelina Jolie have also spoken out against the producer.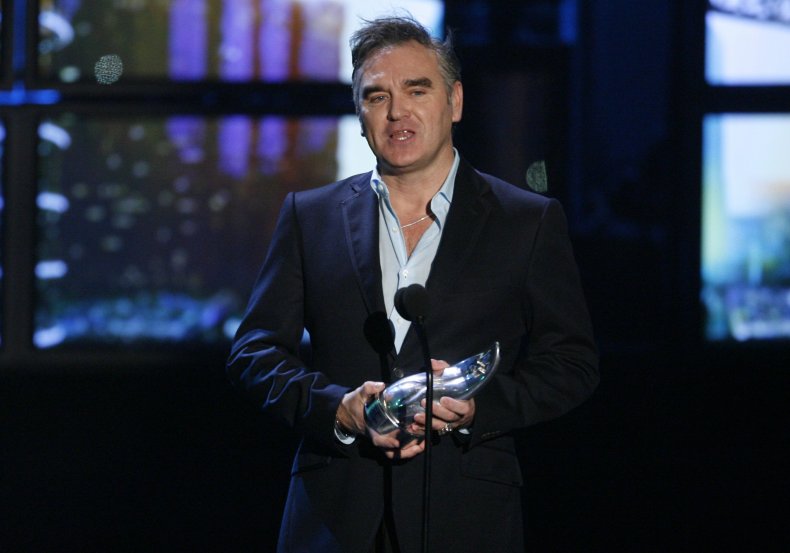 Morrissey also stated that blame for Kevin Spacey's alleged assaults of young boys rests equally with the victims. "When you are in somebody's bedroom, you have to be aware of where that can lead to. That's why it does not sound very credible to me. It seems to me Spacey has been unnecessarily attacked."
Of actor Adam Rapp, one of the accusers, Morrissey added, "Kevin Spacey was 26 and the boy was 14. I'm wondering where the boy's parents were."
The vocal vegan advocate went on to discuss his distaste for animal slaughterhouses, comparing them to The Holocaust. "If you allow the slaughterhouse to continue, you say: The Holocaust is great. Auschwitz was fantastic. Let us continue. It is exactly the same," he said.
Other potentially controversial statements included the 58-year-old calling President Donald Trump "a huge vermin." He also said that if he could opt to push a button that would kill the American president, he would do it "for the safety of humanity."
And in case you think he doesn't have an opinion on immigration: Morrissey believes Berlin, Germany is the "rape capital of the world" because of "its open borders."
Backlash to the interview was swift. "Morrissey has lost the fucking plot," said the Independent.
The former frontman of The Smiths has a reputation for outrageous comments, including blaming Beyoncé—or, specifically, her handbags—for the near-extinction of the rhino. Rolling Stone compiled a list of his "withering quips" in 2013. Time for an update?