RIP Mad Magazine's Mort Drucker: The Funniest Cartoons of His Career
Mad Magazine cartoonist Mort Drucker died in his Woodbury, New York home on Wednesday at 91.
Drucker began his career in comics in 1947 at age 18, assisting Bert Whitman on his Debbie Dean series before joining the staff at DC (then National Periodical Publications) until the early 1950's. After a few years of freelancing, Drucker joined Mad Magazine in 1956, becoming the longest working cartoonist for Mad at 55 years.
Drucker became known for his film and television parodies, with many stars considering it a rite-of-passage to be caricatured by Drucker. "I think I've drawn almost everyone in Hollywood," Drucker told The New York Times. During a 1988 appearance on The Tonight Show, actor Michael J. Fox said that Drucker's caricature of him was the moment he knew that he'd made it.
Among Drucker's most famous parodies include his Star Wars spoofs, and creator George Lucas took note, praising Drucker and Mad for their work. "Special Oscars should be awarded to Drucker and DeBartolo, the George Bernard Shaw and Leonardo da Vinci of comic satire. Their sequel to my sequel was sheer galactic madness," Lucas wrote in a letter after Drucker and Dick DeBartolo satirized The Empire Strikes Back.
Drucker had also drawn the poster for Lucas' 1973 film American Graffiti.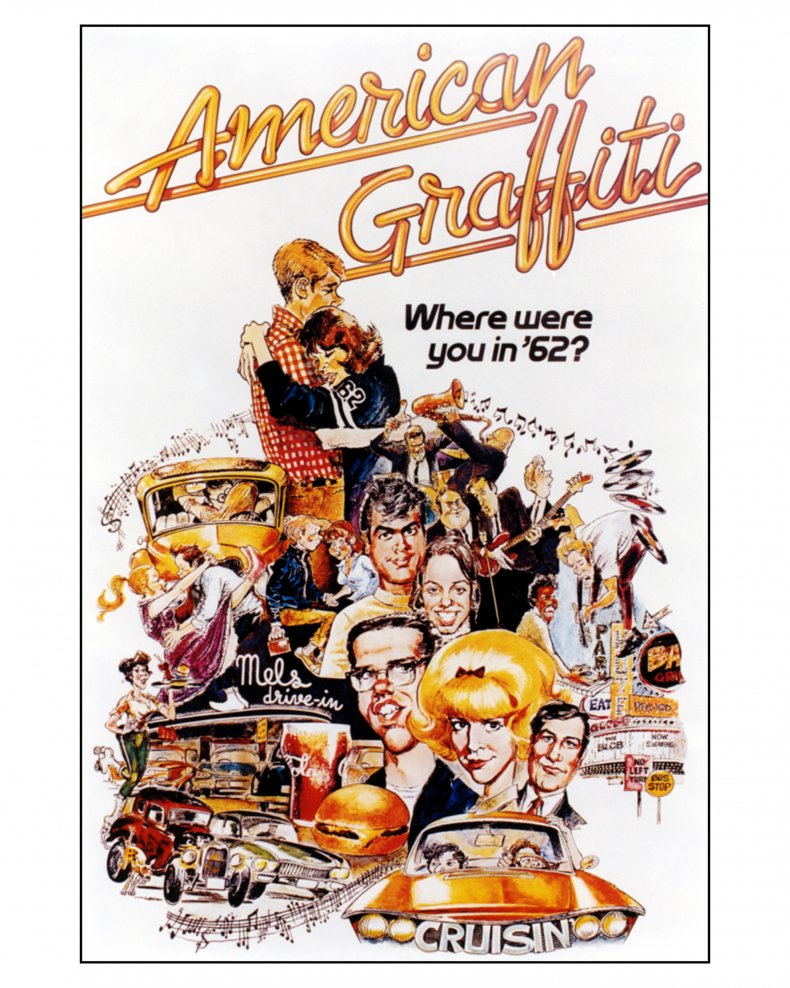 Drucker's exaggerated and larger-than-life style was all too fitting to spoof the already massive wrestling icons like Hulk Hogan and Stone Cold Steve Austin, which he did for a number of Mad covers. This also worked well for his depiction of Terminator actor (and later governor) Arnold Schwarzenegger.
Other hilarious parodies by Drucker included his take on Batman ("Bats-Man") and grotesquely life-like portraits Popeye and Olive Oyl for the cover of Mad. Drucker had also drawn iconic horror movie monsters like Dracula, Frankenstein's monster and the Wolfman.
Drucker's style is instantly recognizable like when he drew Presidents Richard Nixon, Ronald Reagan, and Lyndon B. Johnson on the balloons in the following cover. Other noteworthy caricatures of historical icons include Edgar Allen Poe and Albert Einstein alongside actors like Jack Nicholson and Marlon Brando.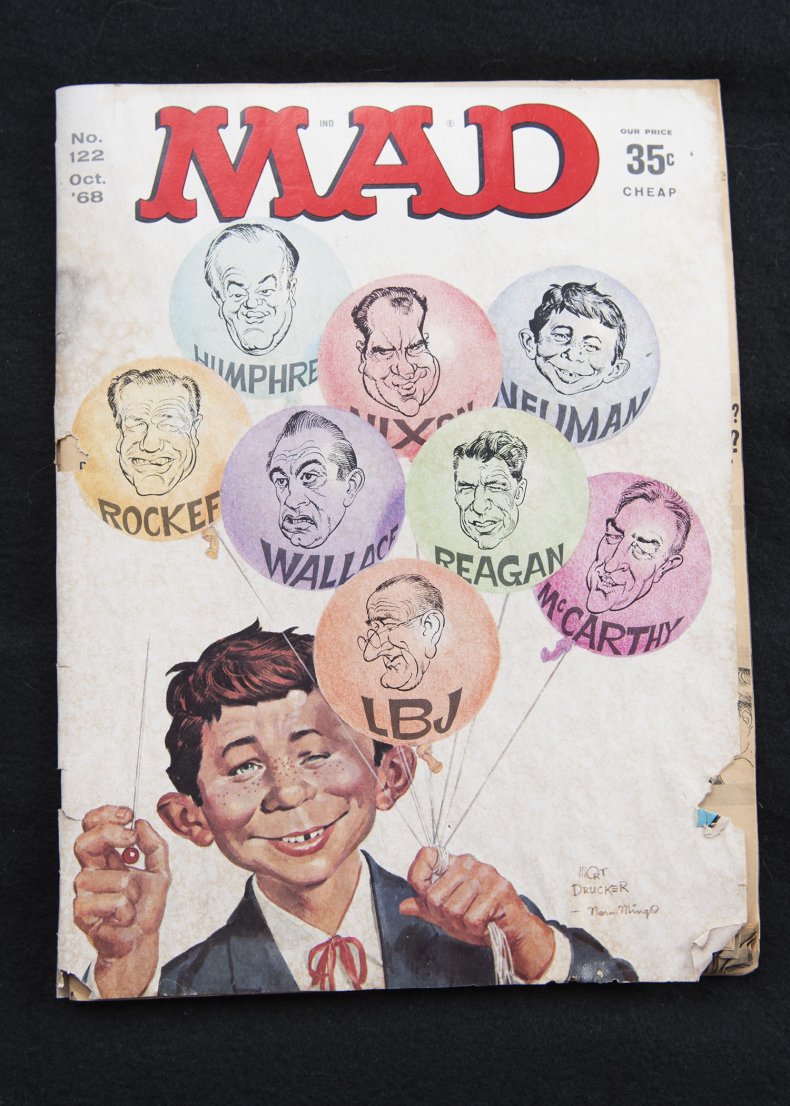 Comic artists and satirists mourned Drucker's death on Twitter. "Fred and Can" creator Scott Johnson wrote that he was sad he never got the chance to meet the artist. "Have all kinds of feels about the passing of Mort Drucker, easily my #1 inspiration as an artist. I wish I had had a chance to meet him," he tweeted.
"Grew up with Mort Drucker. Mad Magazine satires were my master class, starting in 5th grade. Rest in peace," tweeted author Christopher Moore.