Mortal Kombat fans rejoice! The first-ever story expansion titled Aftermath is set to release this week and will give players not just more single-player content, but a huge update that even those who don't purchase the DLC will get.
Aftermath is on sale now on all digital platforms for $39.99. This expansion will bring a continuation of the Mortal Kombat 11 story along with three new characters to choose from. Two are Mortal Kombat veterans in Sheeva and Fujin, while Robocop is the third fighter joining MK 11 as a guest character.
Pre-ordering the Aftermath expansion will also give gamers new skins for Scorpion, Sub-Zero and Frost.
When the expansion goes live, there will be an update for the base game that will bring new stage fatalities and the return of Friendships for free to all owners of Mortal Kombat 11.
Continue reading to learn everything you need to know about when and how to download the Mortal Kombat 11 Aftermath expansion.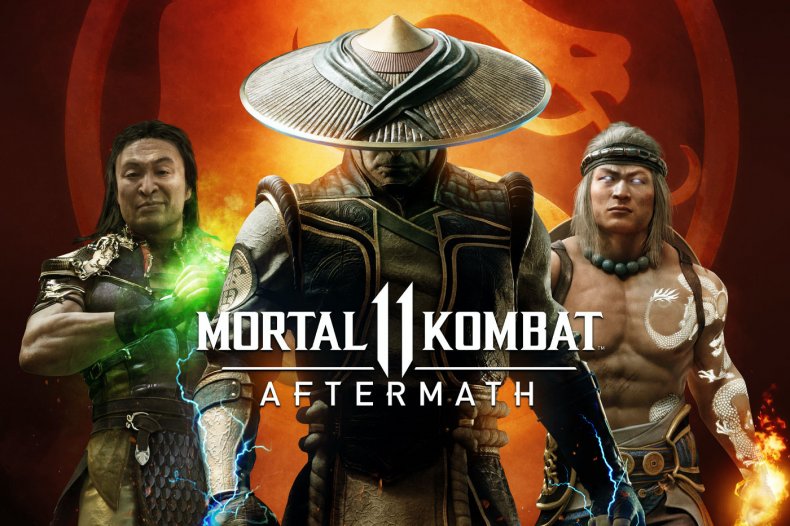 When Can You Download Mortal Kombat 11 Aftermath?
The expansion and new update will be available to download on Tuesday, May 26. Timing for DLC is always tricky, but the official Mortal Kombat Twitter account has confirmed the global release of the Aftermath expansion.
If you're in North America, you can expect to download the new expansion at 11 a.m. EST.
If there's any changes to the timing, we'll be sure to update this section.
How to Download Mortal Kombat 11 Aftermath
Here's how to download the Mortal Kombat 11 Aftermath DLC for both consoles.
On PS4, players can verify content has been downloaded by doing the following:
Visit the Mortal Kombat 11 page on the PS4 Home Menu or Game Library.
Select the game and scroll down to the "Related Items" section at the bottom. It should be under PlayStation Store at the bottom.
From the My Add-ons section, manually download individual pieces of owned content.
Players who own the Premium Edition can also click "View All" to see store options. The DLC should be available for "Free" if it has not been downloaded.
On Xbox One, players can verify content has been downloaded by doing the following:
Go to My Games and Apps.
Locate Mortal Kombat 11 and press Menu.
Select Manage Game.
Scroll all the way to the right on this menu to see what DLC is Ready to Install, and start those installs.
Mortal Kombat 11 is available now for PS4, Xbox One, PC and Nintendo Switch.