'Mortal Kombat 11' Reveals Joker and Terminator as Next DLC Characters in Kombat Pack
NetherRealm Studios revealed the two guest characters coming to Mortal Kombat 11in a brand-new trailer.
Iconic Batman villain, The Joker and the T-800 from The Terminator franchise will be making their way into Mortal Kombat 11 alongside already announced characters, Sindel and Spawn from Image Comics.
Check out the Mortal Kombat 11 Kombat Pack trailer below.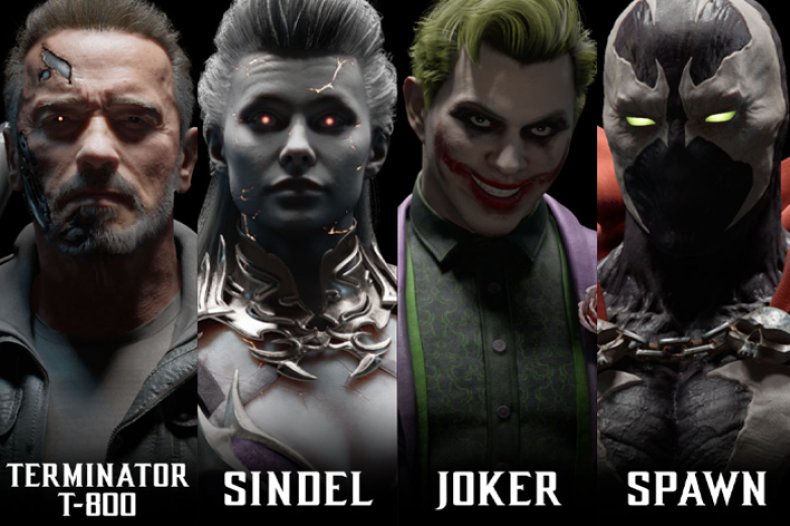 While this trailer doesn't show any gameplay, it does give fans of the fighting game an idea of what to expect in terms of how the character's look.
NetherRealm Studios is no stranger to The Joker as they modeled the villain in both Injustice games as well as the fighting game crossover, Mortal Kombat vs DC Universe. Richard Epcar voiced Raiden for Mortal Kombat 11 and also voiced the Joker in the Injustice games, so expect him to reprise his role for the DLC.
As for the T-800, this model is based off of the cyborg assassin from the upcoming Terminator: Dark Fate. He is nearly indestructible and possesses superior technology, fighting skills and artificial intelligence capabilities making him the ultimate killing machine. The Terminator T-800 in Mortal Kombat 11 also features the likeness of actor, Arnold Schwarzenegger.
Along with the reveal of the two new characters, NetherRealm Studios also announced the release dates for all of the remaining Kombat Pack DLC. The following dates will be for those who gained early access by purchasing the Kombat Pack. Those who wish to purchase the characters individually will have to wait one additional week.
The T-800 releases October 8
Sindel releases November 26
The Joker releases January 28, 2020
Spawn releases March 17, 2020.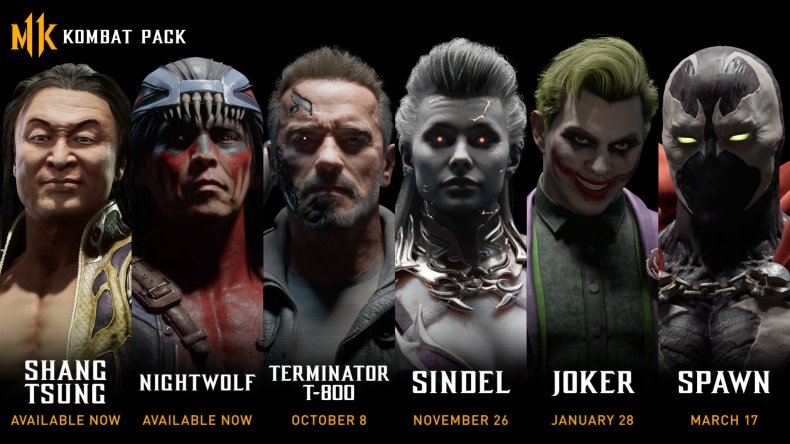 Fighters from other franchises - or guest characters - are nothing new to Mortal Kombat. In Mortal Kombat 9, horror movie icon Freddy Krueger and Kratos from the God of War franchise was added to the roster post-launch. In Mortal Kombat X, Alien, Predator, Leatherface and Jason Voorhees were also added.
The Kombat Pack not only gives the six confirmed characters, but also numerous skin and gear sets along with the one-week early access to the DLC fighters.
Mortal Kombat 11 is available now for PS4, Xbox One, PC and Nintendo Switch.
What do you think of the two guest characters coming to Mortal Kombat 11? Which of the yet to be released DLC are you most excited for? Sound off in the comments section below.