'Mortal Kombat 11' Kombat Kast: Start Time and How to Watch Online
The Polar Vortex that hit the midwest last week postponed the first Mortal Kombat 11 Kombat Kast stream, but now fans of the fighting game franchise will finally get to hear more information on the upcoming title.
With a few more days to prepare, Mortal Kombat fans should be in store for a good Kombat Kast. There's a plethora of things the NetherRealm folks can show, but we suggest not expecting too many surprises.
NetherRealm Community Manager, Tyler Lansdown did say on Twitter that there's still a lot of things they can't talk about so hype should be kept to a minimum.
Here's all the information you'll need to watch the first Kombat Kast including the start time and how to watch online.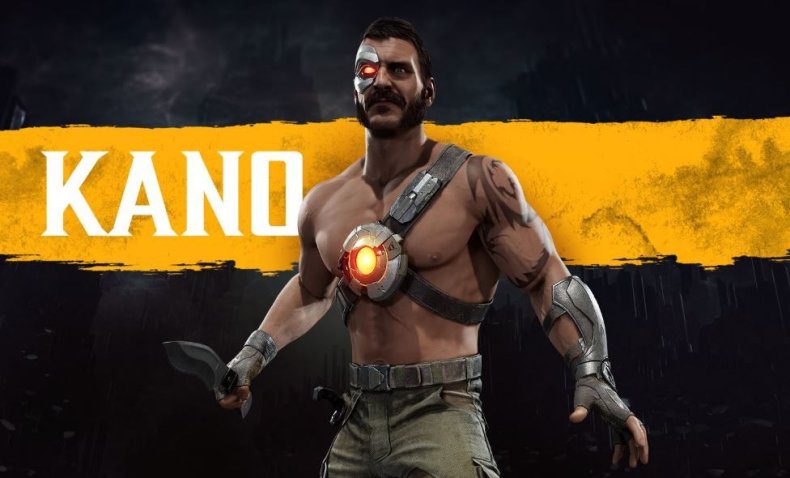 WHAT TIME DOES THE MORTAL KOMBAT 11 KAST BEGIN?
The first Mortal Kombat 11 Kombat Kast will begin at 4 p.m. EST on Tuesday February 5.
HOW TO WATCH MORTAL KOMBAT 11 STREAM ONLINE
The best way to watch the first Kombat Kast for Mortal Kombat 11 is through the NetherRealm Studios Twitch channel. You can watch it via your PS4 or Xbox One console by downloading the app from its respective stores.
You can also watch the stream via the Twitch app for iOS and Android. Fans can also watch the stream below.
Watch live video from NetherRealm on www.twitch.tv
WHAT TO EXPECT FROM THE MORTAL KOMBAT 11 KAST?
So what can Mortal Kombat 11 fans expect from the first Twitch stream? Lansdown teased a new character reveal. Fans may remember seeing a blue blur run across the screen during The Reveal livestream, so its likely Lansdown means the return of Kabal.
NetherRealm Studios did, however, reveal another confirmed character for Mortal Kombat 11. Kano returns to Mortal Kombat with his unique skill set (and to terrorize Sonya Blade.) With his reveal, fans may get to see the first Kano gameplay and perhaps even one or both of his fatalities.
Mortal Kombat 11 is set to release April 23 for PS4, Xbox One, PC and Nintendo Switch.
Are you excited for the first Kombat Kast? What do you hope to see during the stream? Let us know in the comments section below.