'Mortal Kombat 11' Kombat Kast: Start Time and How to Watch Final Stream Before Launch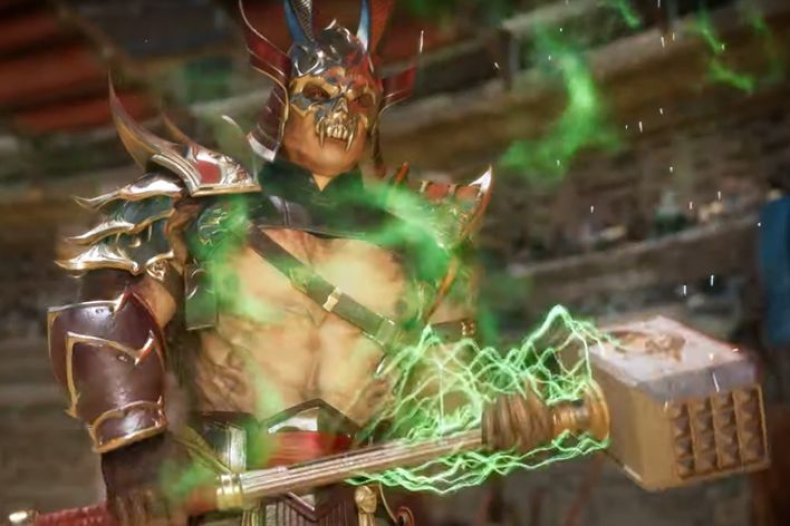 It's the final Kombat Kast before the release of Mortal Kombat 11 and the NetherRealm Studios crew are likely saving some juicy details for last.
It's been over a week since the last MK11 stream, which featured character breakdowns of Kitana, Cetrion and D'Vorah. There's a lot the NetherRealm team can talk about but what will they choose to focus on? With only hours before the release of the next chapter in the Mortal Kombat story, here's everything you need to know to watch the next Kombat Kast.
WHAT TIME DOES THE MORTAL KOMBAT 11 KAST BEGIN?
The next Mortal Kombat 11 Kombat Kast begins Monday, April 22 at 4 p.m. EDT.
HOW TO WATCH MORTAL KOMBAT 11 STREAM ONLINE
The official Mortal Kombat YouTube page will be streaming the latest Kombat Kast. It'll also be the best place to watch it when it ends on VOD. YouTube can be watched on your PC, your mobile device and gaming console - including the Nintendo Switch.
We prefer watching the Kombat Kast on the official NetherRealm Twitch channel. You can watch it on your mobile device, desktop, PS4 or Xbox One. You can also watch the stream below.
Watch live video from NetherRealm on www.twitch.tv
WHAT TO EXPECT FROM THE MORTAL KOMBAT 11 KAST
NetherRealm Studios head honcho Ed Boon confirmed that the base roster for Mortal Kombat 11 stands at 25 playable characters. Twenty-three of them have been given the Kombat Kast treatment already.
Number 24 is the pre-order bonus fighter, Shao Kahn, who received his first reveal/gameplay trailer last week. Expect a complete breakdown of his specials, combo capabilities and maybe even his second fatality this week.
As for the final character on the MK11 roster, NetherRealm may reveal them during the stream. For spoiler's sake we'll let them do the honors. There's also the possibility that the team goes through some of the game modes that have yet to be touched upon like The Krypt.
Mortal Kombat 11 is set to release April 23 on PS4, Xbox One, PC and Nintendo Switch.
Are you excited for the launch of MK11 ? What do you expect to happen on this week's Kombat Kast? Let us know in the comments section below.
'Mortal Kombat 11' Kombat Kast: Start Time and How to Watch Final Stream Before Launch | Gaming