'Mortal Kombat 11' Midnight Release: What Time Can You Download Latest Fighting Game?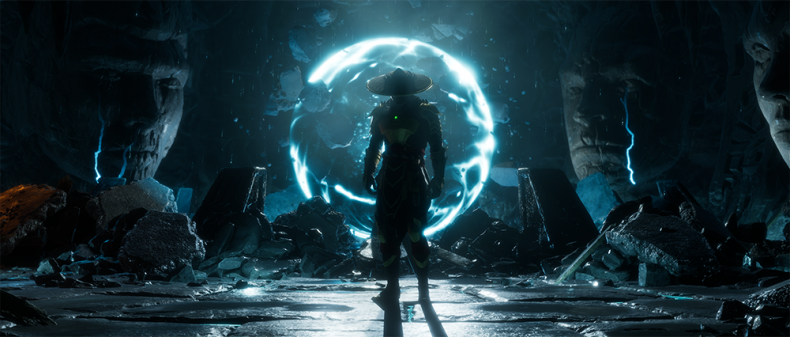 Who's Next? The latest installment of the Mortal Kombat franchise is here and set to deliver another crazy story from the folks at NetherRealm Studios.
After four years, Raiden, Liu Kang, Sonya Blade and the rest of the Mortal Kombat fighters are back in a time-bending story centering on a new threat named Kronika, who wants to "re-balance" the timeline after the events of Mortal Kombat X , which could spell doom for Earthrealm.
With 25 characters at launch, a custom variant system and plenty of content, there's a lot Mortal Kombat fans should be excited for. If you're looking to download Mortal Kombat 11 as soon as possible, here's when the game becomes available on launch day.
WHAT TIME CAN YOU DOWNLOAD MORTAL KOMBAT 11?
Mortal Kombat 11 is available on Tuesday, April 23 and while some gaming stores like the PlayStation Store haven't specified an exact time, past titles have released at 12 a.m. EDT.
Update: NetherRealm has confirmed that midnight local time will see the release of MK11
NetherRealm confirmed players can pre-load the game on all platforms now, so we recommend getting ahead of that before the game's official launch.
MORTAL KOMBAT 11 PRE-ORDER BONUSES
If you haven't purchased Mortal Kombat 11 , there's still time to place a pre-order, which will give you access to Shao Kahn as a bonus. However, if you aren't able to pre-order MK11, the character will be available to purchase separately after launch.
However, there are multiple version of Mortal Kombat 11 that give extra in-game bonuses.
If you purchase the premium edition you receive the Kombat Pack along with the main game for $99.99. Here's what the Kombat Pack includes:
• Six new downloadable content playable characters
• One week early access to downloadable content characters
• Seven Skins
• Seven sets of gear
Hardcore Mortal Kombat fans may want to consider purchasing the Kollector's Edition, which comes with the following for $299.99:
Main game
Kombat Pack
Steelbox case
Exclusive Mortal Kombat magnet
1:1 Scorpion Bust
Check out Newsweek's unboxing video of the Mortal Kombat 11 Kollector's Edition to see what you'll get.
Are you excited for the release of Mortal Kombat 11 ? Which version of the game are you going to pick up? Let us know in the comments section below.