'Mortal Kombat 11' Shang Tsung DLC: When and How to Download New Fighter
Shang Tsung is the first DLC character in Mortal Kombat 11, and the master sorcerer is headed to one of the best fighting games of the year.
NetherRealm Studios announced Shang Tsung would be available to download on Tuesday, June 18 as part of the Kombat Pack. The DLC pack includes six fighters, exclusive skins and gear.
From his reveal trailer to the Kombat Kast that went through a whole breakdown of hismoves, it looks like the first villain of the franchise will be a force to be reckoned with in Mortal Kombat 11. He will be able to fire his signature skulls and transform into a few of the ninjas that didn't make the MK11 roster: Smoke, Reptile, Ermac and Rain.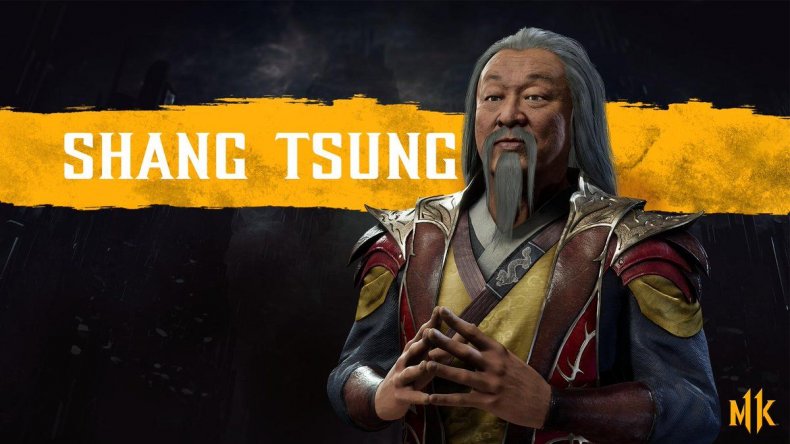 Shang Tsung can also absorb the soul of his opponent and become a clone of them, complete with their movesets. Check out the Kombat Kast featuring Shang Tsung below to see the first DLC fighter in action.
WHEN CAN YOU DOWNLOAD SHANG TSUNG IN MORTAL KOMBAT 11
Shang Tsung will be available to download on Tuesday, June 18 for those who purchased the Kombat Pack. The sorcerer will be available to purchase separately a week later, on June 25.
NetherRealm Studios has not provided exact timing for the release of the DLC fighters. New fighters added to Injustice 2 regularly appeared in the late morning or early afternoon of the release date.
However, one New Zealand user on Reddit confirmed Shang Tsung had gone live around 8 a.m. EDT, midnight in their country. They were on Xbox One, which makes sense considering Microsoft's updates generally come earlier than Sony's.
Microsoft consoles are not region-locked, so if Xbox One users want to change their region to New Zealand to download Shang Tsung early, they can do so.
HOW TO DOWNLOAD SHANG TSUNG IN MORTAL KOMBAT 11
If you choose to change your region on Xbox One or are forced to wait for the update on PS4, here's how to download Shang Tsung in Mortal Kombat 11 for both consoles.
On PS4, players can verify content has been downloaded by doing the following:
Visit the Mortal Kombat 11 page on the PS4 Home Menu or Game Library.
Select the game and scroll down to the "Related Items" section at the bottom. It should be under PlayStation Store at the bottom.
From the My Add-ons section, manually download individual pieces of owned content.
Players who own the Premium Edition or Kombat Pack can also click "View All" to see store options. The DLC should be available for "Free" if it has not been downloaded.
On Xbox One, players can verify content has been downloaded by doing the following:
Go to My Games and Apps.
Locate Mortal Kombat 11 and press Menu.
Select Manage Game.
Scroll all the way to the right on this menu to see what DLC is Ready to Install, and start those installs.
Mortal Kombat 11 is available now for PS4, XBox One, PC and Nintendo Switch.
Are you excited to play as Shang Tsung in MK11? What time did it appear for you? Let us know in the comments section below.