'Mortal Kombat 11' Spawn Release Date Time: When and How to Download Latest DLC Fighter
The final DLC character in Mortal Kombat 11's Kombat Pack is Spawn, the anti-hero from Image Comics.
Spawn comes to Mortal Kombat as a special guest character and puts his hellish powers against some of the fighting game's most powerful combatants. But when can players go into battle as Al Simmons?
Well, the next Mortal Kombat 11 will become available early for those who purchase the Kombat Pack, and if you are on the fence about buying the character - or the pass - you should check out his gameplay below before learning about when and how to download Spawn in MK11.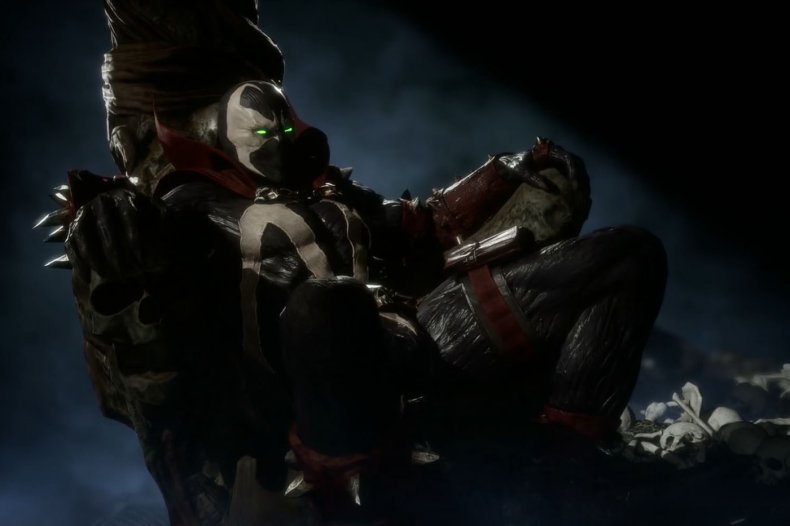 WHEN CAN YOU DOWNLOAD SPAWN IN MORTAL KOMBAT 11?
Spawn will be available to download on Tuesday, March 17 for those who purchase the Kombat Pack. The fighter will be available to purchase separately one week later, on March 24.
WB Games Support confirmed on Twitter when Joker was about to release in February. The account revealed the DLC character would arrive around 1 p.m. EDT and players should expect the same for Spawn.
We will update this space with confirmation once we get it.
Mortal Kombat 11 fans may remember When Nightwolf was about to be released last year, Warner Bros. Games Support revealed the character would be available starting at 1 a.m. EDT. However, NetherRealm had a problem pushing out the character.
It was then pushed back to 3 p.m. EDT before Nightwolf was finally available at 5 p.m. EDT on PS4 only. Xbox One owners would get the DLC character later on in the day.
HOW TO DOWNLOAD SPAWN IN MORTAL KOMBAT 11
If you choose to change your region on Xbox One or are forced to wait for the update on PS4, here's how to download Spawn in Mortal Kombat 11 for both consoles.
On PS4, players can verify content has been downloaded by doing the following:
Visit the Mortal Kombat 11 page on the PS4 Home Menu or Game Library.
Select the game and scroll down to the "Related Items" section at the bottom. It should be under PlayStation Store at the bottom.
From the My Add-ons section, manually download individual pieces of owned content.
Players who own the Premium Edition or Kombat Pack can also click "View All" to see store options. The DLC should be available for "Free" if it has not been downloaded.
On Xbox One, players can verify content has been downloaded by doing the following:
Go to My Games and Apps.
Locate Mortal Kombat 11 and press Menu.
Select Manage Game.
Scroll all the way to the right on this menu to see what DLC is Ready to Install, and start those installs.
Mortal Kombat 11 is available now for PS4, Xbox One, PC and Nintendo Switch.