'Mortal Kombat 11' Teases Next DLC Announcement for this Week
Mortal Kombat 11 fans have been waiting for an update on possible new DLC for 2019's premier fighting game, and they'll get one this week.
The official social media accounts for NetherRealm Studios' Mortal Kombat 11 posted a short teaser Tuesday letting fans know when they'll learn more of what's to come. The message reads, "They are koming" as we see Baraka running through a lush jungle.
The teaser ends with a October 8, 8 a.m. CDT (or 11 a.m. EDT) message to inform its followers when they can expect the news to officially drop. Take a look at the Mortal Kombat 11 teaser below.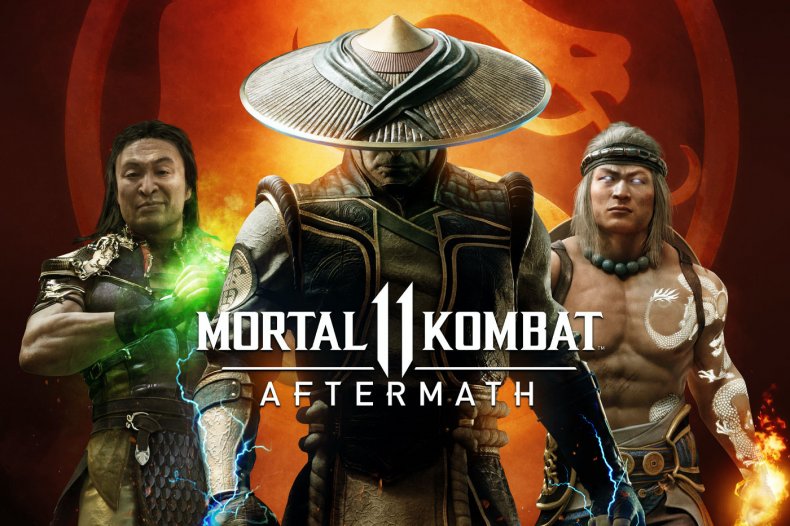 The teaser comes a day after Mortal Kombat co-creator and NetherRealm Studios creative director Ed Boon gave the community a heads-up on Twitter that they can count on more Mortal Kombat 11 in the days to come.
"After 8 million (and kounting) MK11 games sold we're not done yet. Stay tuned to see what's next for MK11 this week!" Boon wrote Monday with the hashtag #KombatKontinues.
The latest teaser seemingly confirms that more DLC fighters will be joining Mortal Kombat 11 sometime in the future. The last DLC we saw for the game was the Aftermath expansion back in May, which brought more story and three new fighters in Fujin, Robocop and Sheeva.
As for what fans can expect from this upcoming DLC, dataminers have already scoured the latest Mortal Kombat 11 update to discover three names in the code.
If you don't want to be spoiled on the unconfirmed, but likely, DLC characters coming to Mortal Kombat 11, you may want to turn away.
Popular dataminer thetiny went on Twitter last week to show off his findings. Aside from discovering the designations for these DLC having the code GOTY2 with them, which stands for game of the year and was the same designation for the Aftermatch DLC, he posted the names of the presumed DLC characters.
According to thetiny, Rain, Mileena and Rambo are the leaked DLC characters coming to Mortal Kombat 11.
Mileena and Rain are Mortal Kombat favorites, and the former's exclusion from the base game has brought the creators a lot of heat.
However, Rambo would mark the fourth "guest" fighter to join Mortal Kombat 11 alongside Spawn, The Terminator and Robocop. The teaser that was posted on Twitter shows Baraka running through a jungle, which is where Rambo may show himself when the official reveal is shown.
When Terminator was released, the model was based on Arnold Schwarzenegger's portrayal of the character, but had a different voice actor. We may likely see the same with Rambo, with the model looking like Sylvester Stallone but having a different voice.
Mortal Kombat 11 is available now for PS4, Xbox One, Nintendo Switch, PC and Google Stadia.
What do you think will be announced? If there are characters, who do you want to join the fight? Let us know in the comments section.