NFL Legend Morten Andersen on Why the Chiefs Can Win the Super Bowl and What It Takes to Be a Hall of Famer
If it was possible to poll the 341 members of the Pro Football Hall of Fame and ask them what they considered to be the key to their success, the results would in all likelihood be a smorgasbord of answers.
Some may have been blessed with outstanding physical prowess, others possessed a generational talent. Others still revolutionized the sport through tactical innovations or similarly meaningful contributions.
Morten Andersen, however, puts his success down to one of the great intangibles.
"I was very stubborn," he tells Newsweek.
"I had longevity on my side, but it didn't come easily, nor cheaply."
The 59-year-old knows a thing or two about being a Hall of Famer, following a career that spanned a quarter of a century.
Andersen received his Gold Jacket in 2017 and is only the second kicker in NFL history to have been inducted in the Hall of Fame, after Jan Stenerud.
Born in Copenhagen, Denmark, a single season of high school football while in the U.S. as an exchange student was enough for Andersen to land a scholarship at Michigan State.
An All-American selection in 1981, he was a fourth-round selection in the NFL draft a year later, when the New Orleans Saints bagged him with the 86th overall pick.
By the time he retired at the end of the 2007 season, Andersen, now an NFL ambassador for BonusCodeBets.co.uk, led the league in games played and points scored.
While Adam Vinatieri claimed the latter milestone last season, Andersen's record of playing in 382 NFL games remains unmatched.
Such longevity is made all the more impressive considering what's at stake in the high-pressure environment that is being a kicker in professional football.
"The job is demanding, it's polarizing," Andersen explains.
"You have to have a tremendous discipline and mental toughness. [Being a successful kicker] is like a tennis player acing his serve every time or like a pitcher throwing a strike every ball.
"Which quarterback who completes 80 percent of his passes or which receiver who hauls in eight out of 10 passes isn't an All-Pro selection? Kickers are held to a much higher standard."
For the "Great Dane," however, longevity was a double-edged sword. When he stepped away from the NFL in December 2008, he found life much harder than he had expected and had to seek support from a psychologist.
"It was very, very tough," he admits candidly.
"It took me between 12 and 18 months to realize there was still so much that I could do, and I regret it took me that long to move on.
"I had told myself that I wouldn't feel any sense of void or that I wouldn't miss the game. That wasn't true and that's not what happened. I had to reboot and restart once I knew it was gone forever."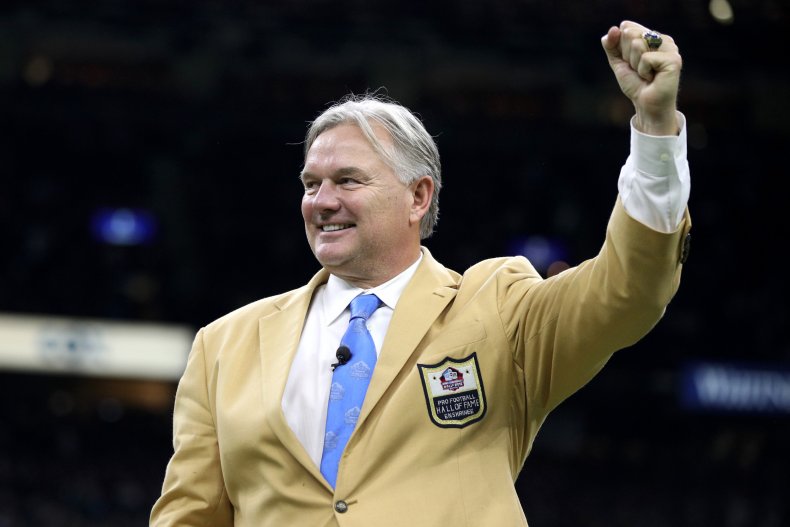 More remarkably for a man whose career spanned 25 years is the fact his NFL adventure was almost over before it had even begun. After a difficult preseason with the Saints during which he "missed two-thirds of my field goals", Andersen was burdened with self-doubt.
Aware of his kicker's struggles, Saints head coach Burn Phillips moved to reassure him his job wasn't in jeopardy.
"He told me: 'Morten, you're gonna have to wrap your head around the fact you're our kicker until I tell you that you're no longer our kicker, so stop looking over your shoulder,'" Andersen recalls.
Phillips had no way of finding out whether his words had the desired effect, as Andersen tore his ankle ligaments on the very first kickoff of his career.
Fortunately for him, a 57-day strike due to players' wages meant the season was truncated to nine games. It gave the Dane a chance to return to full fitness and develop his game thanks to the late "Wembley" Toni Fritsch.
A former Austrian soccer player—he owned his "Wembley" nickname to the fact he had scored twice for Austria in a 3-2 win against England in 1965—Fritsch had made a successful transition to the NFL and had played in the league for 11 years by the time he joined the Saints.
The Austrian retired after a single season in New Orleans, leaving Andersen the job, which the Dane acknowledges was a major stroke of luck.
Such is the volatile nature of being an NFL kicker that inches can often literally be the difference between being on a 53-man roster and unemployment.
Cody Parkey's time with the Chicago Bears ended in dramatic circumstances last season after the infamous "double-doink" condemned the NFC North champion to defeat against the Philadelphia Eagles in the wild-card playoff.
This season, three kickers were released in Week 8 alone. Even Vinatieri, so long synonymous with metronomic accuracy, was unusually fallible, prompting many to wonder whether the 47-year-old may get cut.
The Indianapolis Colts stuck by their man and Andersen believes he will follow in his footsteps and become the third kicker enshrined in the Hall of Fame in Canton, Ohio.
He scoffs at the turnover of kickers in modern-day NFL, an issue which he believes stems from franchises being too trigger-happy and not giving the players the chance to develop.
"Teams these days believe you can find replacements at every bar on the corner," he laughs.
"I was lucky I had coaches that had patience with me early in my career or I may never have played for as long as I did."
Aside from the Saints, Andersen donned the jerseys of another four teams during his 25-year career in the NFL, playing for the Atlanta Falcons, New York Giants, Kansas City Chiefs and Minnesota Vikings.
Three of his former teams have reached the playoffs this season and Kansas City is one win away from a first Super Bowl appearance since 1969.
Andy Reid will make his seventh Conference Championship appearance as head coach when the Chiefs take on the Tennessee Titans on Sunday, the third-most by a head coach since 1970.
Reid is 3-5 in the playoffs since taking the job in Kansas City but Andersen is moderately optimistic the Chiefs can go all the way and hoist the Lombardi Trophy aloft in Miami in two weeks.
"I like the Chiefs' chances but it's a tough one," he explains.
"I'm hopeful that if they get to the Super Bowl they can win it, but it could go either way if the San Francisco 49ers get there.
"That said, I would love to see the Chiefs win the Super Bowl after so long. Andy Reid absolutely deserves a ring."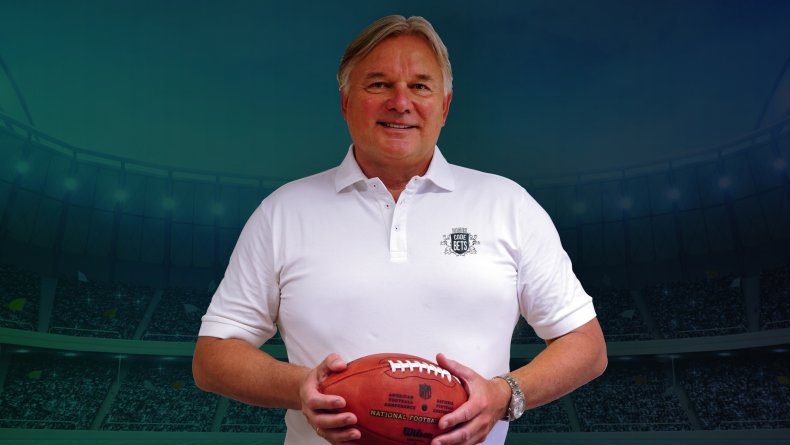 Inspired by Patrick Mahomes, the Chiefs produced a historic comeback last week, erasing a 24-0 deficit to defeat the Houston Texans 51-31.
On Sunday, Mahomes will become only the eighth quarterback to start two Championship games in his first three seasons since 1970 and Andersen suggests the reigning MVP embodies the drastic change in approach the NFL has undergone in recent seasons.
"Football used to be much more of a running game, now [the NFL] is a passing league and it has made it more exciting and explosive," he explains.
"You look at a guy like Mahomes who can throw no-look passes and it's simply amazing. The players have developed and changed and the game has changed as a consequence."
While dual-threat quarterbacks like Mahomes, Lamar Jackson and Deshaun Watson have made and will continue to make football even more dynamic, there is still space for traditional signal callers like Tom Brady, Aaron Rodgers and Drew Brees.
Andersen expects the latter to continue playing next season, as the Saints look to recover from the disappointment of losing at home to Minnesota in the divisional round.
"It was disappointing to see the Saints lose to the Vikings the way they did," he reflects.
"Brees will be a year older [next season] and while he's definitely coming back, it's going to be challenging for the Saints. They are gonna lose some players as you can't keep paying everyone.
"The title window hasn't shut, but it hasn't opened any wider either."
As Andersen knows well, having a reliable kicker in the postseason can be the difference between success and failure. In 1998 NFC Championship Game, he nailed a game-winning field goal in overtime as the Falcons prevailed 30-27 over the Vikings to reach their first-ever Super Bowl.
Atlanta lost to the Denver Broncos 34-19 in Miami and Andersen never got as close to the Lombardi Trophy again.
However, he remains philosophical about it: "I had a great career and three of the teams I played for made the playoffs this season. I'm proud of that."