Mortgage Calculator—How Fed Rate Hike Affects Your Loan Interest Payments
On Wednesday, the Federal Reserve raised its key interest rate by half a percentage point—the central bank's biggest rate hike in 20 years. The move is meant to fight the worst inflation the country has experienced in the last 40 years, but the hike is expected to raise the costs of all types of borrowing, including mortgages.
The rate hike followed a smaller increase by a quarter point in March, and lifted the Fed's benchmark interest rate to a range of 0.75 percent to 1 percent. It is expected to cool down the prices of goods and services, impacted by roaring inflation that has peaked at an 8.5 percent record in March, while increasing the cost of borrowing.
The ideal rate of inflation for the Fed is close to 2 percent, and that's the target around which the central bank operates.
Fed chair Jerome Powell acknowledged in his announcement of the rate hike that, in the short term, many who were already struggling under the rising inflation will suffer from the higher interest rates. But he has stood by the Fed's policy, saying that "everyone would be better off if we can get this job done. The sooner, the better."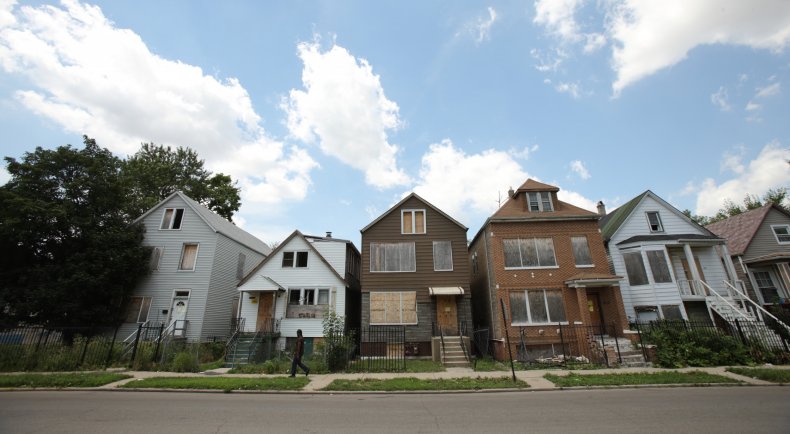 Homebuyers have already been affected by rising mortgage rates, which had climbed by 2 percentage points in the last year, adding thousands of dollars to the cost of buying a home. The average rate for a 30-year fixed-rate mortgage was at 3 percent this year, and has already jumped up to 5 percent.
According to figures from the National Association of Realtors, a homebuyer going after a $250,000 home with a 30-year fixed mortgage would have paid over $3,000 a year more as per last week's average rate than they would have paid a year ago.
First-time homebuyers are expected to bear the brunt of the Fed's rate hike, having to face higher mortgage rates at the same time as facing a cost of living crisis. Many are seeing their budget shrink in front of raising costs.
Those who have already bought a house and have a fixed-rate mortgage are not expected to be affected by the Fed's rate hike, while prospective home buyers and those who have recently purchased a place will face higher prices within the year.
If you already have a mortgage and you are wondering how you will be affected, you can calculate any changes to your mortgage on Mortgage Calculator, using the value of your home, your down payment, your loan amount and interest rate.
Powell said the Fed was considering two more half-point rate hikes in June and July, after which smaller increases are expected. The Fed chair said he's confident that the U.S. economy is strong enough to be able to avoid a downturn.