Within the space of 48 hours, mortgage lender PennyMac Financial Services and software developer Black Knight sued each other in federal court with claims of contract breaches, violations of antitrust laws and more, according to Housing Wire.
Black Knight is the creator of LoanSphere, a mortgage servicing bank account program (MSP) used by many mortgage companies in the U.S., including PennyMac. The program, according to a press release, "supports all aspects of servicing-from loan boarding to default-for first mortgages as well as home equity loans and lines of credit." LoanSphere is currently being used to monitor over 35 million loans.
However, PennyMac built its own mortgage servicing program which led to the company choosing not to renew its contract with Black Knight. PennyMac's system is designed to compensate for perceived deficiencies in LoanSphere.
When informed of PennyMac's intention to cease using its program, Black Knight filed suit in a Florida federal court accusing PennyMac of stealing trade secrets in order to create a new system that mimics LoanSphere. Black Knight alleges PennyMac stole its proprietary system, a move that could cost Black Knight over $340 million.
"PennyMac instituted a secret project to create a copy of the MSP System for its own benefit in lieu of the MSP System," says Black Knight's suit against Pennymac. "In furtherance of this scheme, it not only used the information shared with it in confidence by Black Knight, it also improperly shared access credentials with individuals who were not authorized to use the MSP System under the terms of the Master Agreement."
PennyMac allegedly told Black Knight it wished for the companies to keep working together, but those overtures "appear to have been designed to keep Black Knight engaged while PennyMac finished work on its imitation system."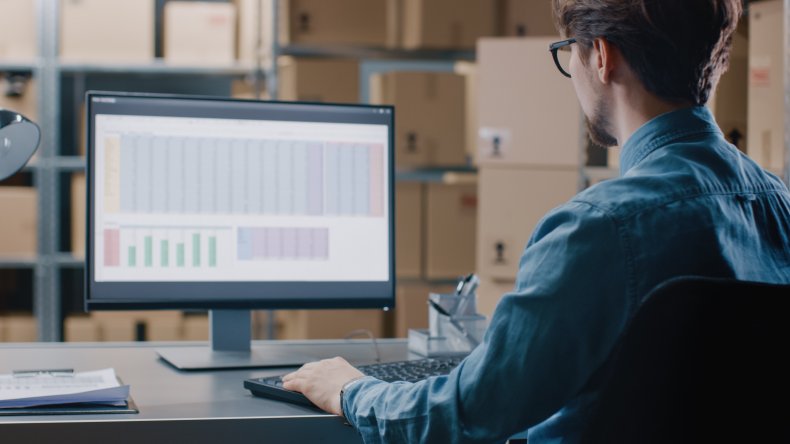 Black Knight's lawsuit also alleges that PennyMac breached its "contractual duty of confidentiality."
"The actions of PennyMac materially breach its contractual obligations and constitute trade secret misappropriation," states the lawsuit.
PennyMac filed its own lawsuit against Black Knight alleging among other things that the software company was aware of PennyMac's development of the new system. But PennyMac claims that Black Knight's conduct keeps other companies from creating their own mortgage servicing programs.
"Black Knight's suit makes the extraordinary demand, among others, that PennyMac transfer ownership of its own systems to Black Knight," according to Business Wire. "PennyMac believes that Black Knight's lawsuit is without merit and intends to defend itself vigorously in these proceedings."
PennyMac's countersuit alleges that Black Knight encourages its clients to "invest substantial resources to supplement Black Knight's antiquated MSP product, making it difficult for customers to leave without abandoning their investment in customized modules, which Black Knight later claims as its own."
PennyMac also claims that Black Knight raises prices for its product without offering any improved versions of the software.
"Black Knight's 50-year-old mainframe-based MSP technology—ancient by almost any standards—is so limited that PennyMac and other customers are forced to build or buy a clunky patchwork of applications and modules to enhance Black Knight's otherwise rudimentary functionality," according to David Spector, President and Chief Executive Officer of PennyMac.
"Now, faced with our likely antitrust suit and substantial lost revenue from losing PennyMac as a client, Black Knight with a straight face claims that the custom system of modules PennyMac developed somehow belongs to Black Knight."