Mortician Shares Things She'd Never Do Because She's "Scarred" From Work
A woman who says she has spent her "whole life" in and around the "death industry" went viral this week for sharing a list of things she would never do based on her experience as a mortician.
"Yes, I'm a little scarred," @lovee.miss.lauren, who goes by Lauren Eliza, captioned the video that has been viewed almost 5 million times.
Lauren told Newsweek in an email that she graduated with a bachelors in Mortuary Science in 2015 though at the height of the pandemic decided to take a step back to spend time with her kids. From there, she decided to use TikTok as a platform to educate the public about an industry she believes is "shrouded" in mystery.
"I am a firm believer that those who want to be educated about funeral service, should be," Lauren said. "And I'm thankful [TikTok] has given me the best opportunity to do just that."
Lauren's account is filled with videos answering questions and telling stories about her experience as a mortician.
In the video this week, Lauren lists activities such as riding motorcycles, skydiving and even using motorhomes as things she will "never do."
"Seeing a motorhome literally fall apart to pieces, with insulation all over for miles is something you can never unsee. In fact, every time I see one, it's all I think about," Lauren told Newsweek about her time working as a "death transporter."
A death transporter, she explains, is someone who meets the medical examiner at a death scene and "transports them back to the office for autopsy."
Commenters on the video were mixed in their reaction to her take. Some people could relate to the woman's fears while others were more skeptical.
"People are so afraid to die they never actually live," one wrote.
"My mom was a paramedic," another person wrote. "No trampolines, dirt bikes, 4 wheelers, convertibles, swimming without parents, etc."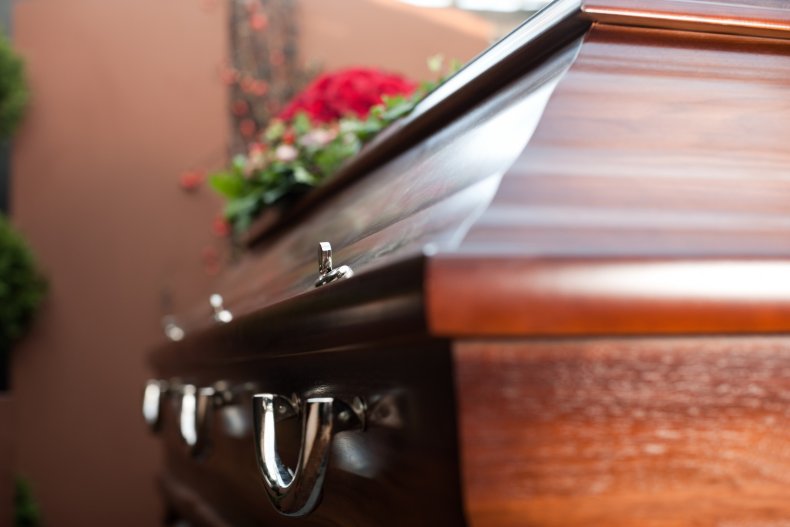 "Look, if you're boring just say that," someone else quipped.
Lauren took that comment as a push to make another video listing even more activities she has witnessed end in death.
"Play golf in the rain...," she writes in text on the screen. "At least it's pretty instant. But no. I choose life."
"Go near any dang farming equipment," she continues. "Or to a farm for that matter."
"I have personally seen all of these activities I mention end in death," she told Newsweek. "I would be lying if I said it didn't change me to see the aftermath of it first hand. Even though I don't participate in the activities I'm describing, it doesn't mean I'm not living my life to the fullest and doing what makes me happy."
"Life is too short to not do what makes you happy," Lauren continued. "I guess you could say I'm just choosing life experiences that will help me live a little longer. And I've gotten lots of comments from others thanking me for validating their own similar feelings as well."