Moscow Car Blast Kills Daughter of Putin's Top Propagandist: State Media
The daughter of a Russian "propagandist" with close ties to President Vladimir Putin was reportedly killed in a car explosion Saturday night in Moscow that could have been meant for her father. Several international media outlets and the Washington Post have reported the incident, in which videos show a vehicle completely engulfed in flames.
Darya Dugina, who's the daughter of Alexander Dugin, was reportedly in the vehicle when the vehicle exploded Saturday evening.
"A Toyota Land Cruiser Prado exploded near the village of Velyki Vyazomy in the suburbs of Moscow, as a result of which the driver died, law enforcement agencies informed us," Russian state media TASS reported, also cited by the Washington Post.
The Washington Post reported this note.
"The daughter of key Putin adviser Alexander Dugin was killed in a car explosion in the Moscow region, according to Russia's state-run media outlet Tass. Dugina was reportedly driving her father's car from a festival they attended when the detonation occurred, engulfing the car in flames, a friend of Dugin's told Tass."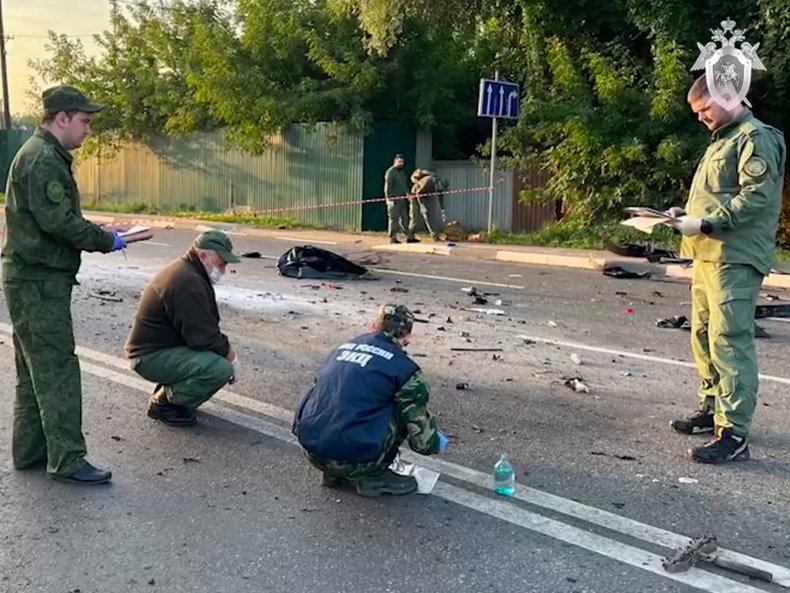 Ukrainian media outlet Pravda said that Alexander Dugin has been a driving force of Russian propaganda since the Crimean invasion in 2014 and one of the architects of the 2022 invasion of Ukraine.
"Dugin is on the U.S. sanctions list against persons guilty of aggression against Ukraine. Dugin is the founder of the ideological movement "Neo-Eurasianism" and his political activity is aimed at creating a Eurasian superpower through the integration of Russia with the former Soviet republics into the new Eurasian Union," Pravda reported. "Dugin is considered an ideologue of "racism," called for the murder of Ukrainians. The international press calls Dugin "Putin's Rasputin" or "Putin's brain," who helped shape Putin's view of Russia. Dugin was also the editor-in-chief of the propaganda Russian TV channel Tsargrad TV."
Dugin in late April said that any country providing weapons to aid Ukraine in the fight against Russia should be prepared for Russia to, in turn, supply weapons to any of their aggressors.
"If the United States and European countries are calmly supplying weapons to Ukraine, why shouldn't Russia also supply various weapons systems to its partners and proxies," Dugin wrote at the time.
That meant Russia supplying any weaponry to Cuba, Venezuela or any other country within striking distance to the U.S.
The Russia-Ukraine war is entering its half-year mark this week, with Wednesday being the midpoint.
Russia began building troops along Ukraine's northern and western borders in late January, and they began attacking Ukraine on February 24, 2022. Since then, there have been heavy casualties on both sides. That includes Ukrainian civilians, foreign fighters, Ukrainian military and more than 44,000 Russians.
Russia failed to overtake Kyiv, Lviv and Odesa, but they occupied many regions in the eastern portion of Ukraine. Russia has occupied most of the Donbas Oblast, which includes Luhansk, Severodonetsk, Donetsk and Mariupol. They occupied the Crimea peninsula in 2014.
Russia has also occupied the major southern cities of Kherson and Melitopol, inching their way toward Odesa and the southwestern Transnistria area near the Moldova border.
Ukraine is on particularly high alert next week as it sets to celebrate its Independence Day. President Volodymyr Zelensky said Russia could do something "particularly nasty" during its celebration of freedom.