Moscow Court Hands 'Death Sentence' to Hunger-Striking Ukrainian MP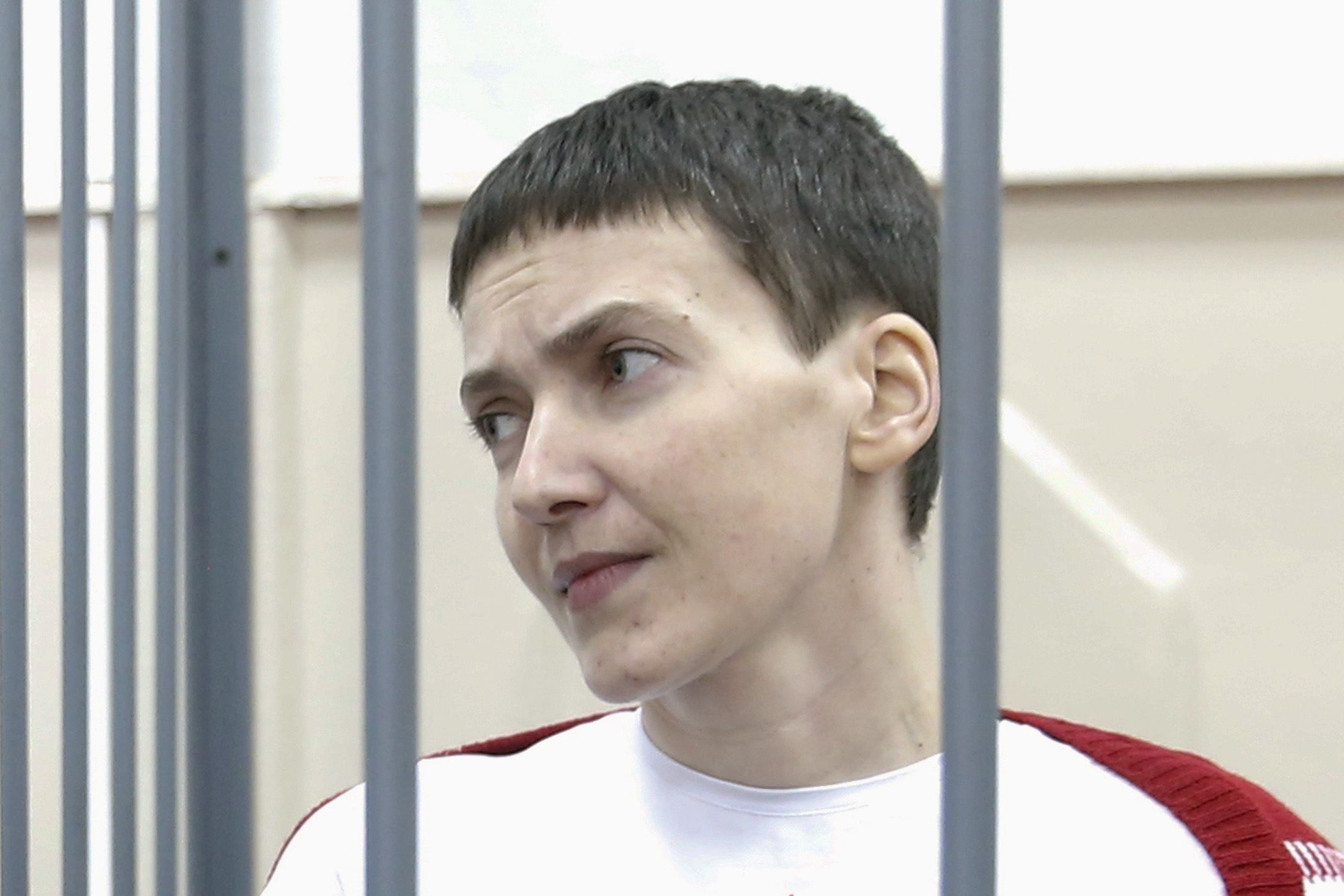 An appeals court in Moscow today refused to bring forward the trial date of the Ukrainian MP Nadiya Savchenko, who has been on hunger strike for over 70 days. The ruling could mean that Savchenko will die in pretrial detention, and her campaigners have slammed the decision as effectively being a "death sentence".
Russia charged Savchenko, 33, with involvement in a mortar attack that killed two Russian journalists last summer, in the ongoing conflict between pro-Russian separatists and forces loyal to Kiev in eastern Ukraine. The former military pilot was captured by pro-Russian forces last June after joining a volunteer battalion.
The Ukrainian government claims she was abducted by pro-Russian separatists near Luhansk and handed over to the Russian authorities, yet Russia claims she crossed the border herself, posing as a refugee.
The court today upheld an earlier ruling that Savchenko be tried on May 13, but lawyers and campaigners are increasingly worried that she will not survive until then. Last week, it was confirmed that she has decided to refuse further glucose injections because of the swelling effect the continuous injections are having on her veins. She is now only accepting water. Savchenko is thought to have lost around half a kilo a day since she first went on hunger strike on December 13.
One of her lawyers Mark Feygin, wrote on Twitter earlier today before the result of the appeal: "The court has one last chance to change the measure of restraint against innocent Nadiya Savchenko, or they risk letting her die."
"There is very little time left now," her lawyer Nikolai Polozov told Newsweek. "She is only alive thanks to her army training, willpower and courage. But even that is not infinite. If we do not urgently take action, we will witness the dramatic finale of this story."
There has also been confusion and outrage surrounding two mysterious German medics who supposedly visited Savchenko two weeks ago and conducted an ultrasound of her internal organs. They apparently presented themselves as 'experts on hunger strike', but their report of her condition has yet to be made public, despite the extremely time-sensitive nature of her case.
According to Alex King, who started the online campaign #FreeSavchenko: "Had German doctors released their recent medical examination of Nadiya, her lawyers would have been able to refute Russian prosecutors who claim that Savchenko is fit enough to be held in detention."
"Today the Kremlin passed a death sentence on Nadiya Savchenko. How many more chances must we give to President Putin to show he's human, to prove that he's not taking Russia back to the Dark Ages?" King continues. "There are no more chances. We fight on for Nadiya, for Ukraine and for democracy."
A Ukrainian human rights group yesterday reported that Savchenko is experiencing kidney and gall bladder problems, although this cannot be verified.
Savchenko, despite pleas and requests from her friends, families, lawyers, politicians and the European Court of Human Rights, refuses to stop the hunger strike. "She believes the hunger strike is the only way of countering the repressive machine of the Putin system," said Polozov. "Her condition is immediate release from unlawful imprisonment, or death."
Moscow Court Hands 'Death Sentence' to Hunger-Striking Ukrainian MP | World