Moscow March to Mourn Kremlin Critic Nemtsov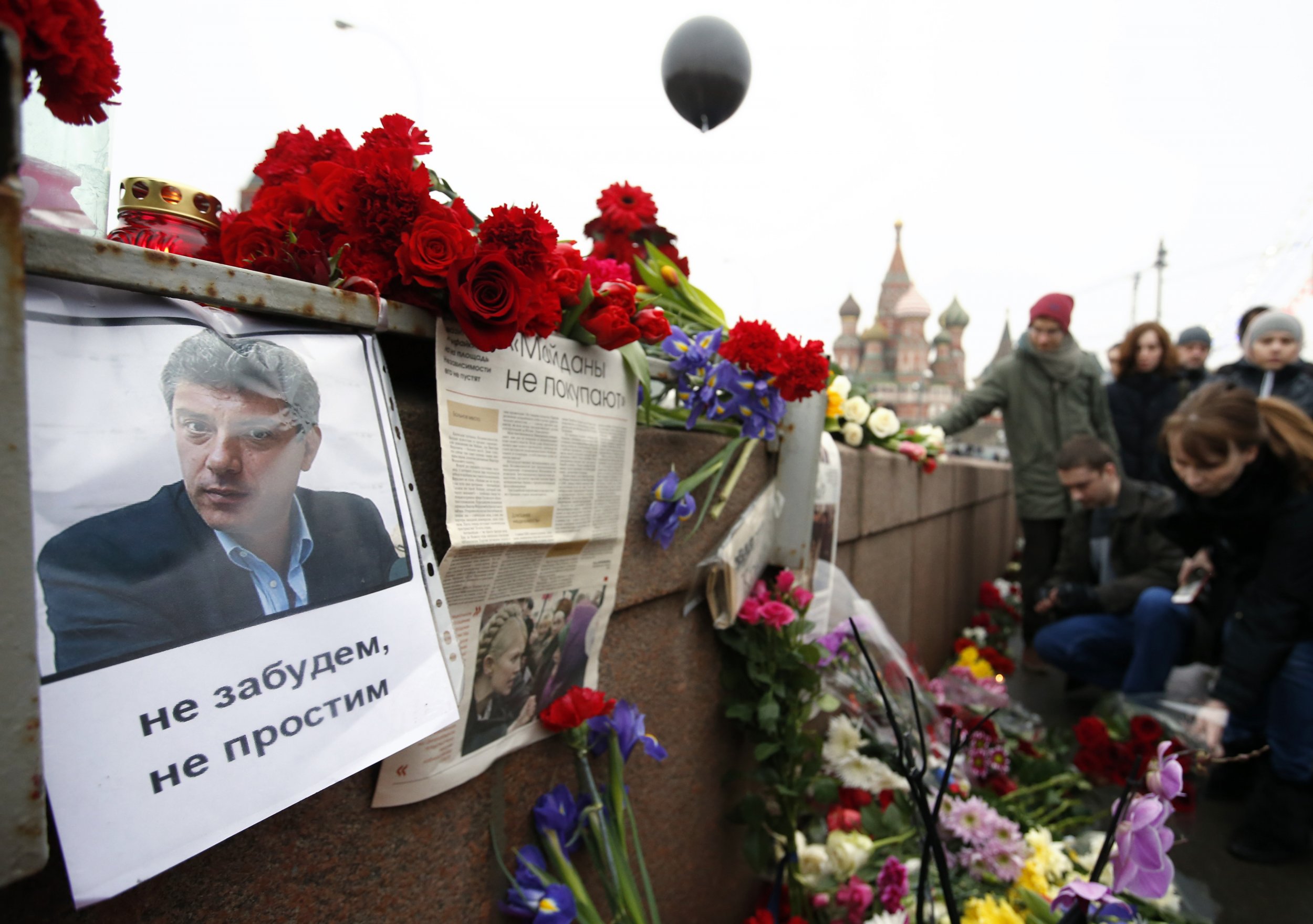 Russia's liberal circles were shocked by Friday night's murder of renowned Kremlin critic Boris Nemtsov, who was shot dead while walking in central Moscow. Meanwhile, the country's political establishment has offered several interpretations of the murder.
Notably, Nemtsov recently voiced fear that his staunch opposition to Russian president Vladimir Putin would result in the president having him killed.
"You know, yes I do fear it. Not much, not as much as my mother does. If I feared him too strongly would it make sense to head an opposition party?" Nemtsov said to the online publication Sobesyednik two weeks ago, an interview that other Putin critics have read as a grim premonition in light of Nemtsov's death.
Garry Kasparov, the well-known Putin critic and former presidential rival, took to social media as soon as news broke of his friend Nemtsov's death, arguing that even if Putin was not himself involved in the murder, the Russian president was still indirectly culpable for his rival's death.
"If Putin gave order to murder Boris Nemtsov is not the point. It is Putin's dictatorship. His 24/7 propaganda about enemies of the state," Kasparov tweeted.
"In Putin's atmosphere of hatred & violence, abroad & in Russia, bloodshed is the prerequisite to show loyalty, that you are on the team," he added.
Ukrainian president Petro Poroshenko spoke out about Nemtsov Saturday morning, praising him as "a bridge between Russia and Ukraine" and saying the Kremlin critic's killing was "no coincidence."
While a march in opposition to Putin's government had been planned by Nemtsov's fellow opposition leader Alexei Navalny for Sunday in the Moscow suburb of Mariyno, Navalny's supporters and the Moscow local authorities agreed to cancel the event and instead hold a march in remembrance of Nemtsov in central Moscow.
The Moscow mayor's office had initially rejected the opposition's request to hold a march in memory of Nemtsov instead of their planned event, saying they must observe a 15-day notice period, according to Russian radio station RSN. However, as public tributes to Nemtsov have already begun, authorities appeared to allow to march, according to leading opposition activist Leonid Volkov. He tweeted that the new event will take place near the site of Nemtsov's killing at 3 p.m. Sunday.
Volkov had been leading the planning for Sunday's activities because Navalny is serving 15 days in jail for leafleting ahead of the anti-Putin protest.
Igor Sevryugin, a correspondent for the Russian independent TV channel Dozhd, reported that the site of Nemtsov's shooting was packed with mourners Saturday morning and tributes have been pouring in.
Putin's spokesman, Dmitry Peskov, briefly commented on Nemtsov's killing Saturday morning, expressing the president's condolences to the victim's family and saying that Putin felt the brutal act was "of a purely provocational nature."
Meanwhile, the Kremlin has issued a statement that the Ministry of the Interior and the Federal Security Services (FSB) have taken charge of the investigation surrounding Nemtsov's death.
The investigators said this morning that "several versions" were being discussed as possible motives for Nemtsov murder, mirroring the president's earlier comments that Nemtsov may have been shot in a provocational bid to "destabilize the political situation in the country." The investigators argued the opposition leader may have been killed as a "sacrificial offering" for the purposes of unsettling the political situation in Russia.
Another idea being looked into by the authorities, according to the same statement, was that Nemtsov may have been killed by Islamic extremists because of his support for the victims of the Charlie Hebdo killings in Paris last month.
Former Moscow mayor Yury Luzhkov, a member of Putin's United Russia party, has denied Nemtsov's murder was motivated by his anti-Kremlin activism, saying "we need to look for reasons in his personal life" that may have prompted the killing. "Nemtsov, as a talking head, was not a threat to the authorities," Luzhkov, about whom Nemtsov published a book in 2010, told Dozhd.