The hashtag #MoscowMitch was trending on Twitter on Friday morning after Senate Majority Leader Mitch McConnell blocked two election bills designed to deter interference by Russia and other states, claiming it was "partisan legislation" by the Democratic Party.
It followed special counsel Robert Mueller's testimony on Wednesday that Russia is still attempting to interfere in American democracy, further to its meddling in the 2016 presidential election, with a view to disrupting the 2020 contest.
Then on Thursday, the Senate Intelligence Committee published a report detailing Russian interference dating back to at least 2014 through to 2017 that targeted U.S. election infrastructure with an "unprecedented level of activity."
Morning Joe host Joe Scarborough used the moniker "Moscow Mitch" in reference to McConnell, a Kentucky Republican, multiple times during his MSNBC show on Friday, and tore into the congressional leader for several minutes.
Scarborough made reference to an effort in 2016 ahead of the election by President Barack Obama to sound the alarm to American voters about Russian interference by urging congressional leaders to sign a bipartisan statement condemning it publicly.
At the time, according to The Washington Post, McConnell rebuffed Obama's suggestion, and said he would view the White House talking publicly about Russian interference before polling day as an act of partisanship designed to aid the then Democratic candidate Hillary Clinton.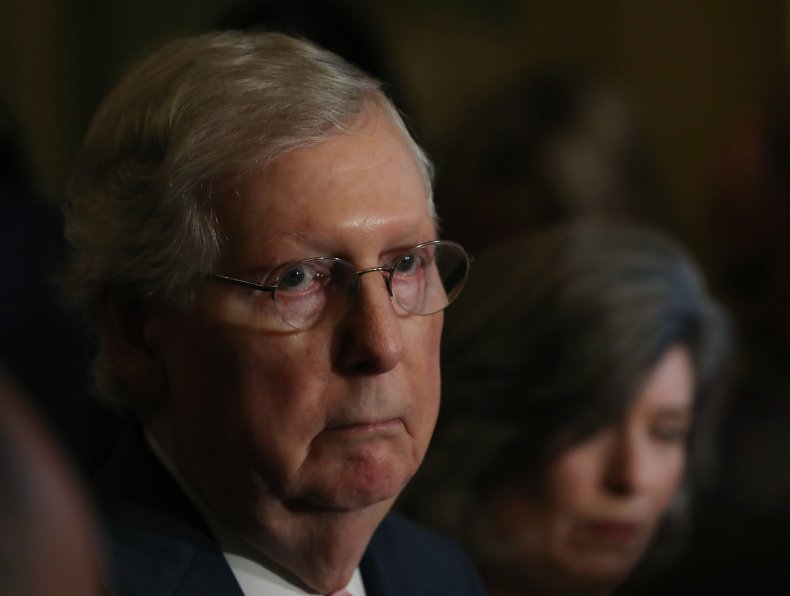 "We remember back then, the warnings came. But 'Moscow Mitch,' that being Mitch McConnell, of Moscow, Kentucky, actually blocked that and threatened the people that were trying to get that information out to warn Americans," Scarborough said.
"Now we have, almost four years later, the same warnings coming, coming not only from the independent counsel…we now have the intel committee in the Senate, run by North Carolina Republican Richard Burr saying what?
"That the Russians tried to infiltrate all 50 states in 2016 to undermine American democracy, and to undermine free and fair elections. And on the same day, Moscow Mitch blocks two bills that would actually protect us from a Russian invasion in this area."
Scarborough later added: "He is aiding and abetting Vladimir Putin's ongoing attempts to subvert American democracy, according to the Republican FBI, CIA, DNI, intel committee—all Republicans are all saying Russia is subverting American democracy and Moscow Mitch won't even let the Senate take a vote on it. That is un-American!"
According to The Hill, McConnell objected to one bill that required the use of paper ballots and gave more money to the Election Assistance Commission, and another that required candidates, their campaign staff, and families to notify the FBI of any offers of electoral assistance from foreign governments.
"Clearly this request is not a serious effort to make a law. Clearly something so partisan that it only received one single solitary Republican vote in the House is not going to travel through the Senate by unanimous consent," McConnell said.