Moscow Ponders €17 Million Russian Rival to McDonald's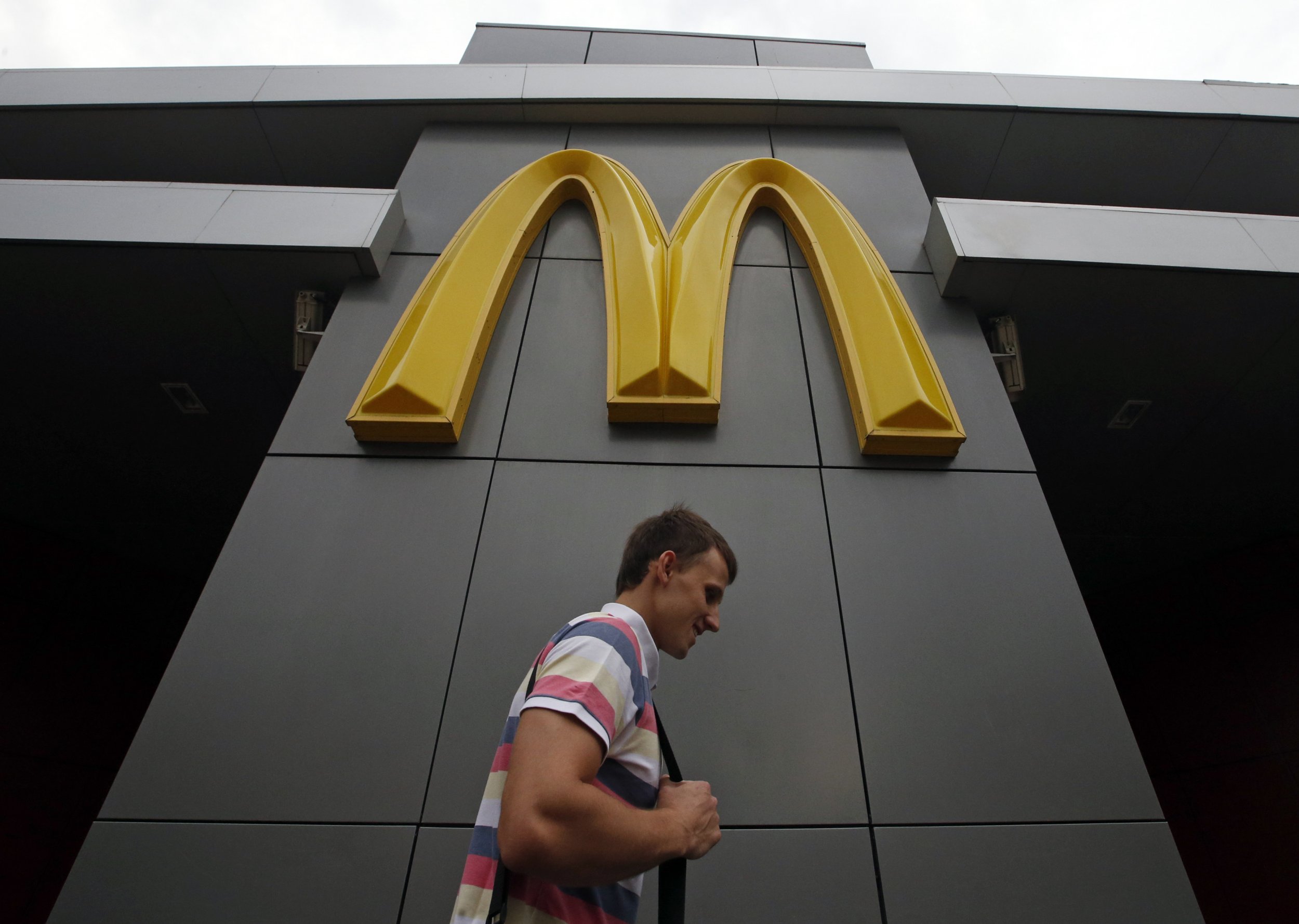 The Russian government is mulling over funding a €17 million project, planned as a Russian rival to U.S. fast food chain McDonald's, according to Russian press.
The initiative, instigated by film directors Andrei Konchalovsky and Nikita Mikhalkov has already been looked at by Russian president Vladimir Putin and on his request Russia's deputy prime minister Arkady Dvorkovich will review the idea today, Russian newspaper Kommersant reports.
According to a letter from the two directors, addressed to Putin last month and obtained by Kommersant, the catering chain is intended to become "an alternative to Western fast food chains." It is planned to expand the brand of the popular TV cooking show "Eat at Home" which is owned and hosted by Konchalovsky's wife Julia Vysotskaya.
The chain is planned to operate small shop/cafe establishments which will stock and sell food prepared with 30 - 40% locally sourced products.
The 971,800,000 roubles (€17 million) reportedly requested from the government for the project is expected to be recouped in just under five years, while a pilot scheme is proposed to open in cooperation with public institutions such as children's homes in the Moscow and Kaluzhskaya regions with the option of eventually opening 41 Eat at Home cafes and 91 diners.
Vysotskaya already owns two restaurants in Moscow and her own Eat at Home brand of frozen meals. While Kommersant reported that Konchalovsky had confirmed he had asked the Kremlin for government funding, the deputy prime minister's office did not comment on any decision today.
U.S. fast food and drink brands such as McDonald's and Coca-Cola have experienced sporadic pressure from the Russian government since the deterioration of relations between Russia and the West over the Ukraine crisis. Last year Russia forced four McDonald's restaurants to close temporarily, as the West announced economic sanctions on Russia. Putin has also said the current financial crisis in Russia offers a chance to promote Russian products and industry.
Moscow-based journalist Alec Luhn says that although there is a good chance the project will get government backing, the purported patriotism at its heart may be a bit forced.
"Putin reportedly liked the idea and ordered Arkady Dvorkovich, who oversees agriculture and who is seen as a mover-and-shaker in the government, to look into how to implement it," Luhn says. "If sales are good the government could actually recoup its money, and the fast food industry in Russia is known to be a good market, as it's only high-end restaurants that have been hit by Russia's embargo on Western food imports."
"That said, the two directors look a bit like they're playing on the big hullaballoo about import substitution and general patriotic fervor to get some money out of the Kremlin that they can use to start their own lucrative project," Luhn adds.
"The chain is supposed to be called Eat at Home because that's the brand of the frozen fruits and vegetables that Konchalovsky's wife sells. Her business in general will obviously get a big boost if the Kremlin decides to provide the nearly billion rubles that they're asking for."
Despite the apparent high-profile nature of this project, Kommersant reports that McDonald's representatives in Russia are not worried and Luhn suspects the "witch-hunt" which Western businesses feared would ensue after the summer's closures of McDonald's restaurants has not materialised.
"McDonald's remains the biggest fast food chain in Russia. If they shut it down, tens of thousands of people would lose their jobs, the local food producers who supply it would lose a huge customer, and Russians everywhere would be pissed off," he says.
"Despite sanctions, McDonald's, Coca Cola and other brands remain extremely popular here. People may be rallying around the flag and supporting Putin's rhetoric against the West, but they don't want to return to the Soviet Union, when Western products were banned."