Radioactive Dust Could Be Released From New Highway in Russia That Could Poison People in Moscow, Greenpeace Warns
Environmental campaigners in Russia have warned that the construction of a 23-mile highway in Moscow will release buried radioactive dust left over from a factory that mined uranium and thorium more than 20 years ago.
Greenpeace hired experts who said that up to eight times the normal levels of radiation were discovered in parts of the proposed route between the Moscow Polymetals Plant and the Moskvorechye commuter rail station in the south of the city.
Activists first sounded the alarm in July about the risks of the construction of the road which would skirt the plant that stopped production in 1996 and now makes military equipment.
But as a testament to its past, a slag heap of radioactive waste left over from the site now lies nearby, next to the banks of the Moscow River. The debris would be disinterred during the construction of the highway which is scheduled for completion in 2024.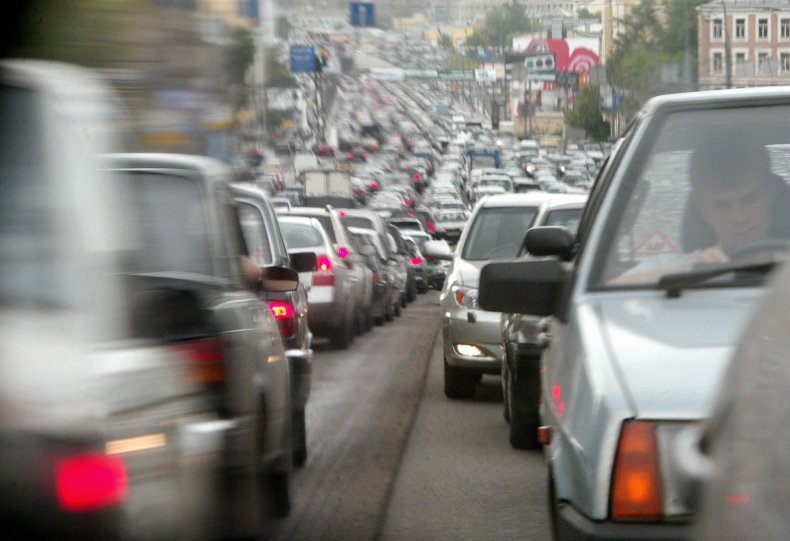 According to Greenpeace, alpha-active thorium-232 and radium-226 were found on the planned construction site in five locations. Experts say there is a risk that during construction, contaminated soil could be spread into the air as well as into the river that runs through the Russian capital.
"Borehole measurements half a meter deep showed greater [radiation] values than on the surface... People who breathe it will face an increased risk of cancer," Greenpeace said.
Local residents say they were not informed about the radiation risks when they attended public hearings discussing the road which was first mooted last year.
Pavel Tarasov, a Communist Party municipal deputy, told The Moscow Times: "I believe the authorities know full well the risks but it's a lot easier to steal state budget funds allocated to construction than to clean up radioactive waste."
Greenpeace has demanded Moscow's City Hall to "immediately take measures to protect human life and health from the risk of radiation." The group said it is prepared to take the case to court.
However city officials have denied that the road poses any risk.
Acting head of Moscow's construction department, Rafik Zagrutdinov said that the required geological surveys had been carried out which "showed no excess in background radiation," the newspaper RBC reported.
But locals fear that the lack of official acknowledgement about any radiation threat has echoes of Chernobyl, the nuclear power station in present-day Ukraine.
Katya Maximova, 32, who lives across the river from the site and has been pushing the cause on social media told The Moscow Times in July that Russia has a history of "preventable tragedies" caused by "negligence."
"We're not against the authorities or against the construction. What we want is a full-scale examination first."
Her friend Ruslana Lugovaya told the paper: "Why go visit Chernobyl when we have our own Chernobyl right here in Moscow?"