Moscow Gives Road a New Lane—for Tanks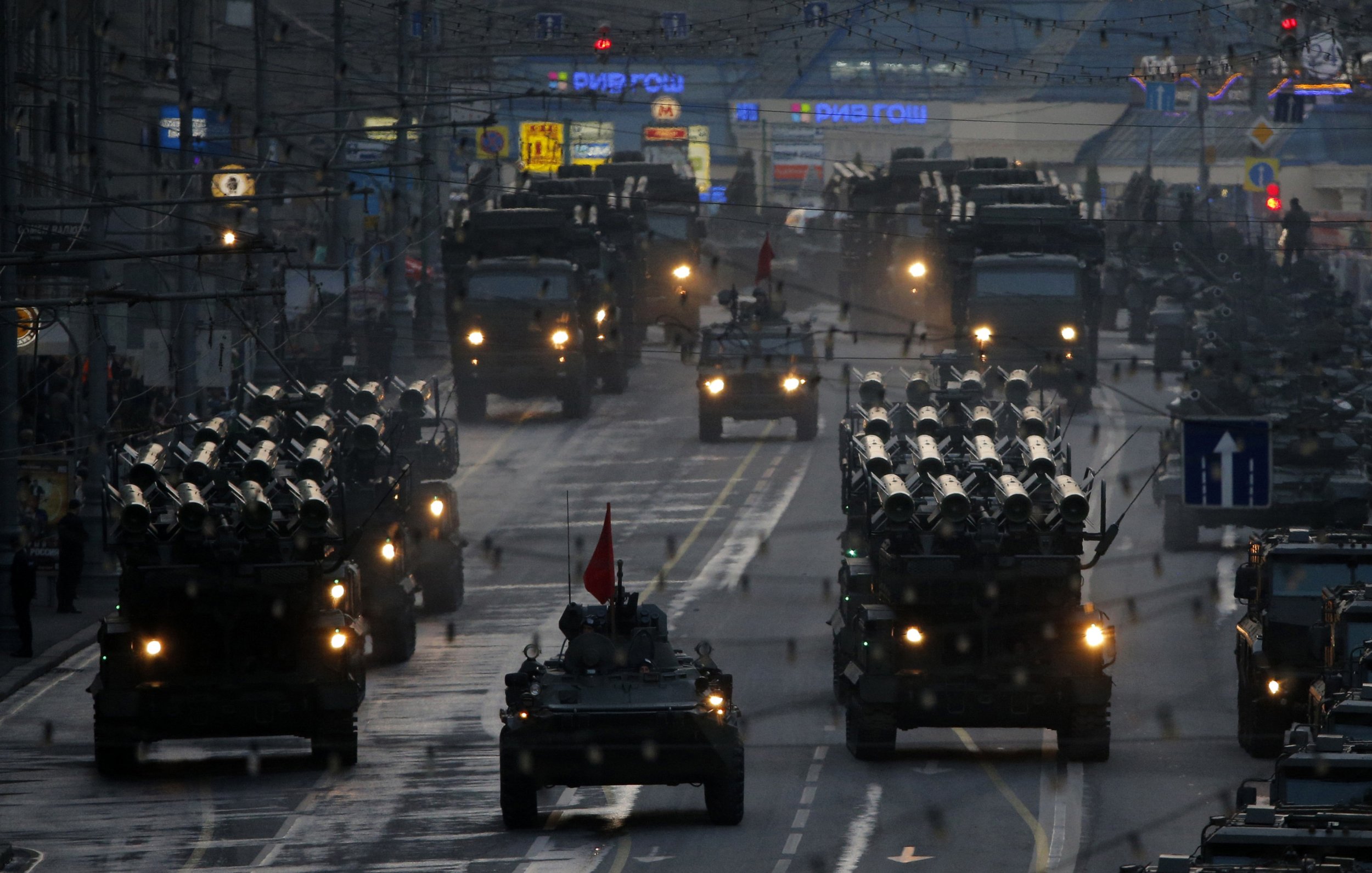 Drivers and cyclists in Moscow might get a shock when they discover the new lanes marking the city's main street–the new markings are for tanks, the Russian capital's administration announced Friday.
Once again Russia will mark the anniversary of end of World War II with a mass military parade passing through the heart of its biggest city and into the Red Square where the Kremlin is.
Due to the huge influx of tanks, personnel carriers and other armored vehicles expected, the Moscow mayor's office has added long yellow temporary markings over the the city's central Tverskaya Street so none of the military units wander off course.
"Before daybreak on April 21 temporary markings were made on Tverskaya Street for military kit that will pass during the parade of victory on May 9," Deputy Mayor Petr Biryukov told state news agency RIA Novosti. The yellow lines will be repainted closer to the date to avoid any of them rubbing off, he added.
Around a kilometer of the street leading to the walls of the Kremlin is now divided by bright yellow lines into six lanes, each more than four meters in width, Konstantin Alimov, head of Moscow's street maintenance contractor, told state news agency Itar-Tass.
Victory Day, as it is known in Russia, is the Soviet-style celebration of victory in World War II, marked most vigorously by those countries still closely aligned with Moscow. While it fell in prominence at the end of the Cold War, Russian President Vladimir Putin has revived it as an annual military celebration. It now ranks as the second most important public holiday behind New Year's Eve for Russians, and third most popular annual cause for celebration behind family birthdays, according to independent pollster the Levada Center.
Moscow already interrupted access to the street once last month in preparation for the date and will do so on the day of the parade as well. Some 10,000 military staff, 135 armoured vehicles and 71 aircraft took part in last year's parade and it is unlikely this year will be noticeably smaller.