Moscow Will Feed Zoo Animals 'Ice Cream' to Help During Heat Wave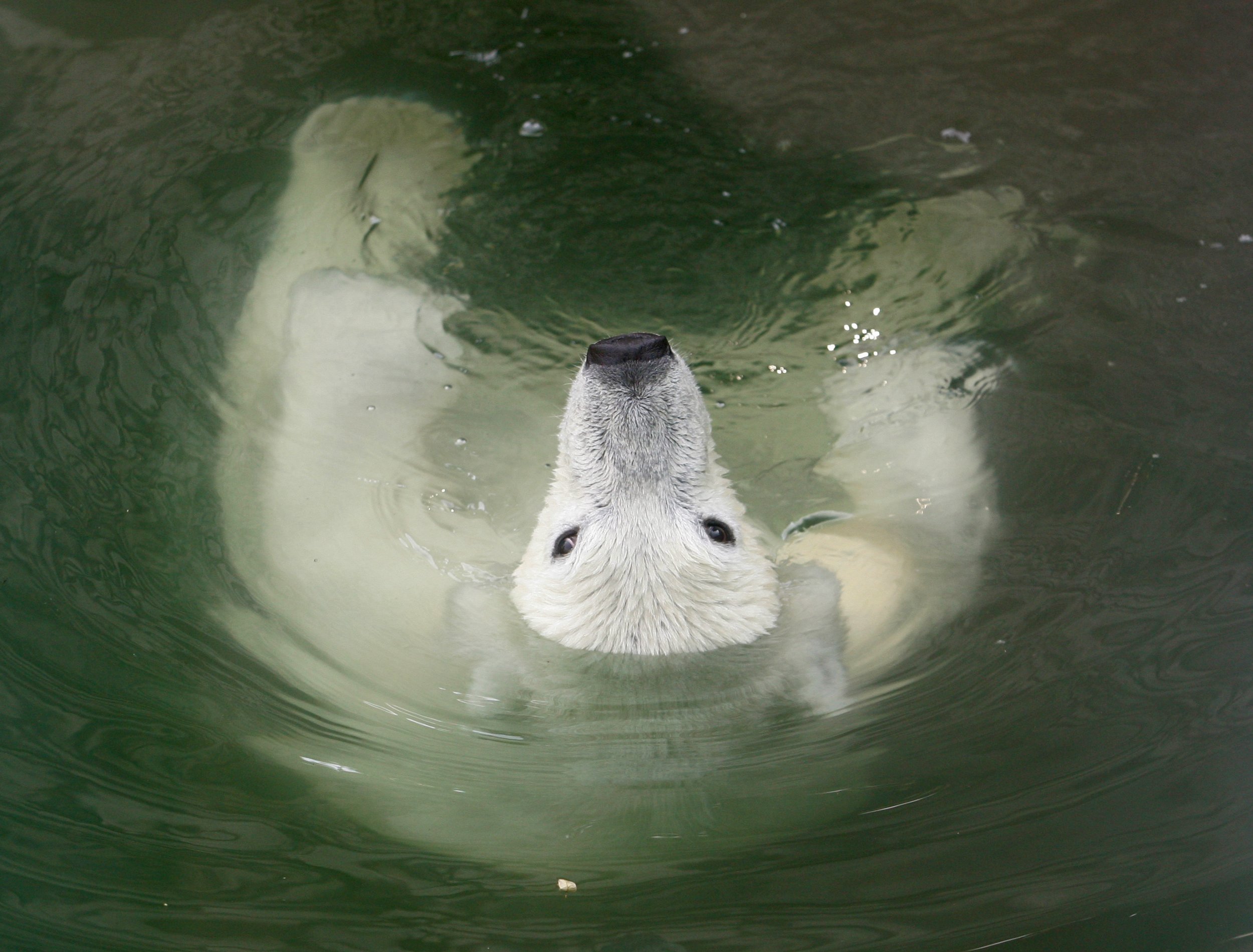 Moscow's city zoo is going to feed its animals specially made ice cream to help them cool off in the summer heat wave.
The Russian capital is experiencing a welcome stretch of sunny weather, and the city mayor's office has issued a warning to residents, urging them to exercise caution in how much time they spend outside, as temperatures were scheduled to exceed 86 degrees Fahrenheit on Friday. In a bid to protect the city's zoo animals, workers are also employing special measures to keep the animals from overheating, said Magomed Saraliev, head of the zoo's press department.
"The enclosures of all the inhabitants of the zoo have been equipped with special shelters, where even in the heat, it is cool and shady," Saraliev told state news agency RIA Novosti. Different arrangements have been made for the zoo's "northern inhabitants," according to Saraliev, who said animals such as polar bears have a snow-making machine where they can feel comfortable even in high temperatures.
Related: World Cup fan who grabbed and kissed reporter on air issues apology
Among the more novel provisions for the zoo's inhabitants that Saraliev revealed was what he called "ice cream" for animals.
"Also, in the summer some animals are given a sort of ice cream, mixed in with a piece of ice," he told RIA. The idea is to retain the same amount of nutrients that animals receive from their usual diet, though as it is diluted with ice or delivered in smaller portions, it could mean that animals simply receive more meals a day.
The accommodating weather has been a pleasant surprise for locals and for visitors who are in Moscow for the World Cup, in sharp contrast to the drab patches of freakish rainfall that hit the city last summer. The Russian capital recorded its coldest June in 14 years, with overcast and rainy days affecting the local mood so much that the city's psychological help line said callers with suicidal thoughts doubled.
Russia's freakish weather woes did not end with the passing of summer, as February brought record snowfall and huge disruptions. Around 100 flights were canceled, and about 15,000 snowplows struggled to clear roads and pathways around the city.
In a stroke of luck for locals and authorities, the current temperate weather is due to continue into next week, with occasional smatterings of rain. The Russian capital will host the finale of the World Cup on July 15, in what is widely expected to be a spectacle to help improve the country's tarnished image worldwide.