Moscow's Chief Rabbi Saddened by "Total Silence" From MPs in Anti-Semitism Row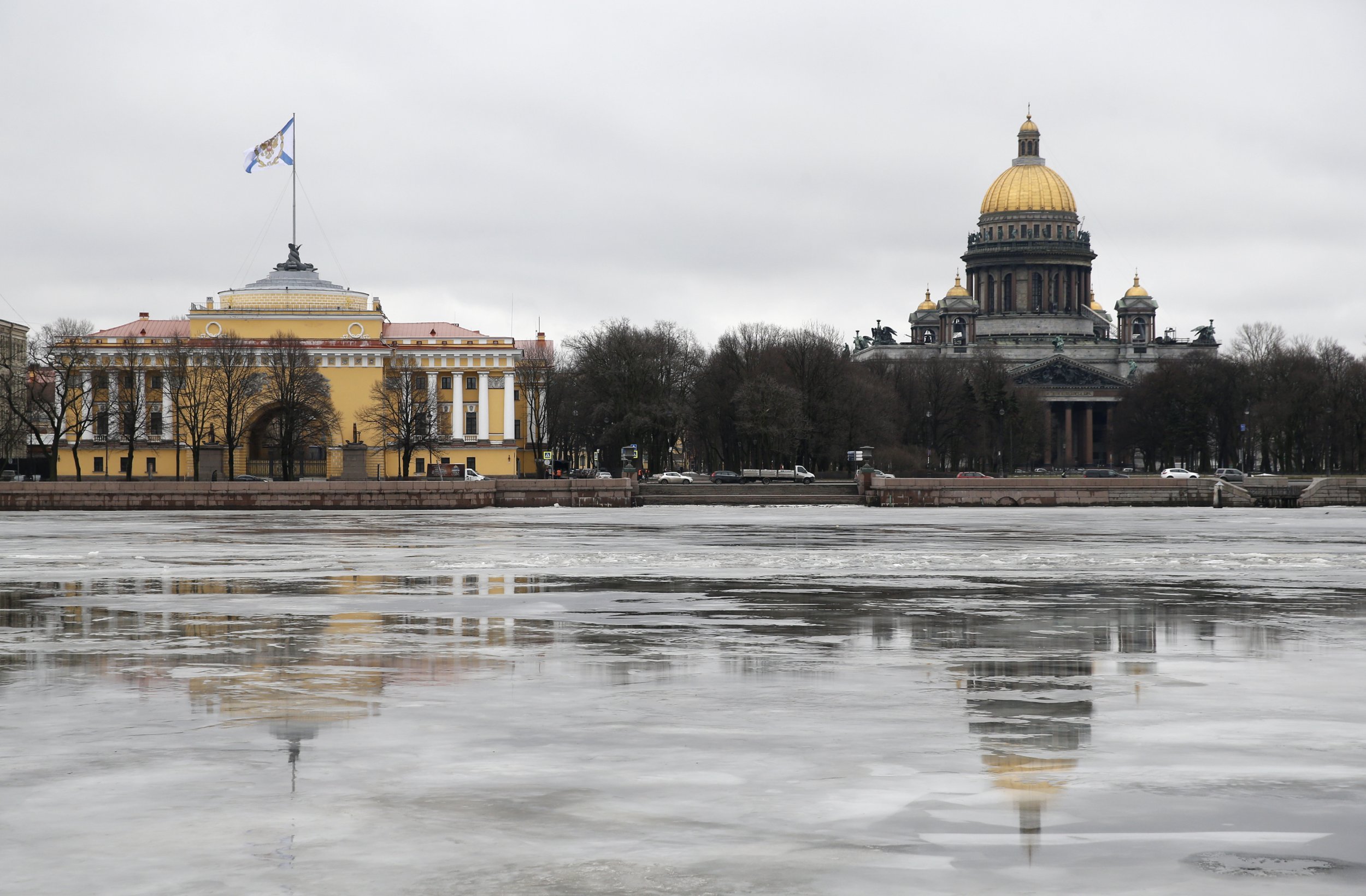 Moscow's top rabbi has condemned the "total silence" from Russia's parliament after its deputy speaker made comments which appeared to blame Jews for destroying cathedrals.
Pinchas Goldschmidt was referring to remarks made by Pyotr Tolstoy, the deputy speaker of Russia's lower house from the ruling United Russia party and the great-grandson of Russian writer Leo Tolstoy.
Tolstoy had been asked to comment on protests against the planned transfer of state ownership of Russia's St Isaac's Cathedral to the Orthodox Church.
The demonstrations were featured in many liberal media outlets. The protesters, Tolstoy argued, were "working in various very respectable places—on radio stations, in legislative assemblies [and] continuing the work" of their ancestors, who had "destroyed our cathedrals after jumping over from the Pale of Settlement with revolvers in 1917."
His remark sparked controversy because the Pale of Settlement is a name for the westernmost territories of Imperial Russia where Jewish communities settled after being barred from other parts of the country. The issue became even more emotive as Tolstoy made the comments only four days before International Holocaust Remembrance Day.
Jewish leaders in Russia, including the head of the Jewish Communities Federation of Russia, Alexandr Boroda, said Tolstoy's words propagate an "anti-Semitic myth". He called on parliament and Tolstoy's United Russia party to give an "appropriate reaction". Tolstoy and lower house speaker Vyacheslav Volodin both denied the accusation. Tolstoy met Boroda and told him that he had not intended to make an anti-Semitic slur.
Speaking to state news agency RIA Novosti, Goldschmidt said he was disappointed that lawmakers had not distanced themselves from Tolstoy's words.
The rabbi stated that the deputy speaker's words were not simply ignorance. "Germany has the highest level of culture in Europe but it spawned Nazism," he said.
"What bothers me is something else—the reaction to this statement," Goldschmidt said. "Instead of having Pyotr Tolstoy meet with the head of the Jewish Communities Federations of Russia, Alexandr Boroda, it would have been much more effective and pleasing if the head of [his] party in the lower house, speakers and other politicians distanced themselves from the aforementioned statement and made it known that they do not agree with this opinion. But from them, all that came was total silence."
If there had been a similar situation in another country, the rabbi said, "we would have immediately seen how other non-Jewish politicians would distance themselves from such a statement. I am very saddened this did not occur here."
"Herein is the difference with Europe," Goldschmidt added. "For example, in Germany one of the leaders of the far-right party AfD Bjorn Hoek spoke in favor of de-installing the monument to the victims of the Holocaust in central Berlin. And immediately representatives of this very party distanced themselves from the politicians' words. I would like it that we too could have such a definite reaction here."
Goldschmidt said he would also like to see the International Holocaust Remembrance Day marked in parliament, following the example of the president and the prime minister, who commemorate it each year. 2017, the rabbi said, would be a good year to start the tradition, in light of Tolstoy's comments.
"This would be the best response to such statements," he added.