Montreal Jazz Festival Hosts Controversial Play About Slaves Starring White Woman Who Says 'I Don't See Color'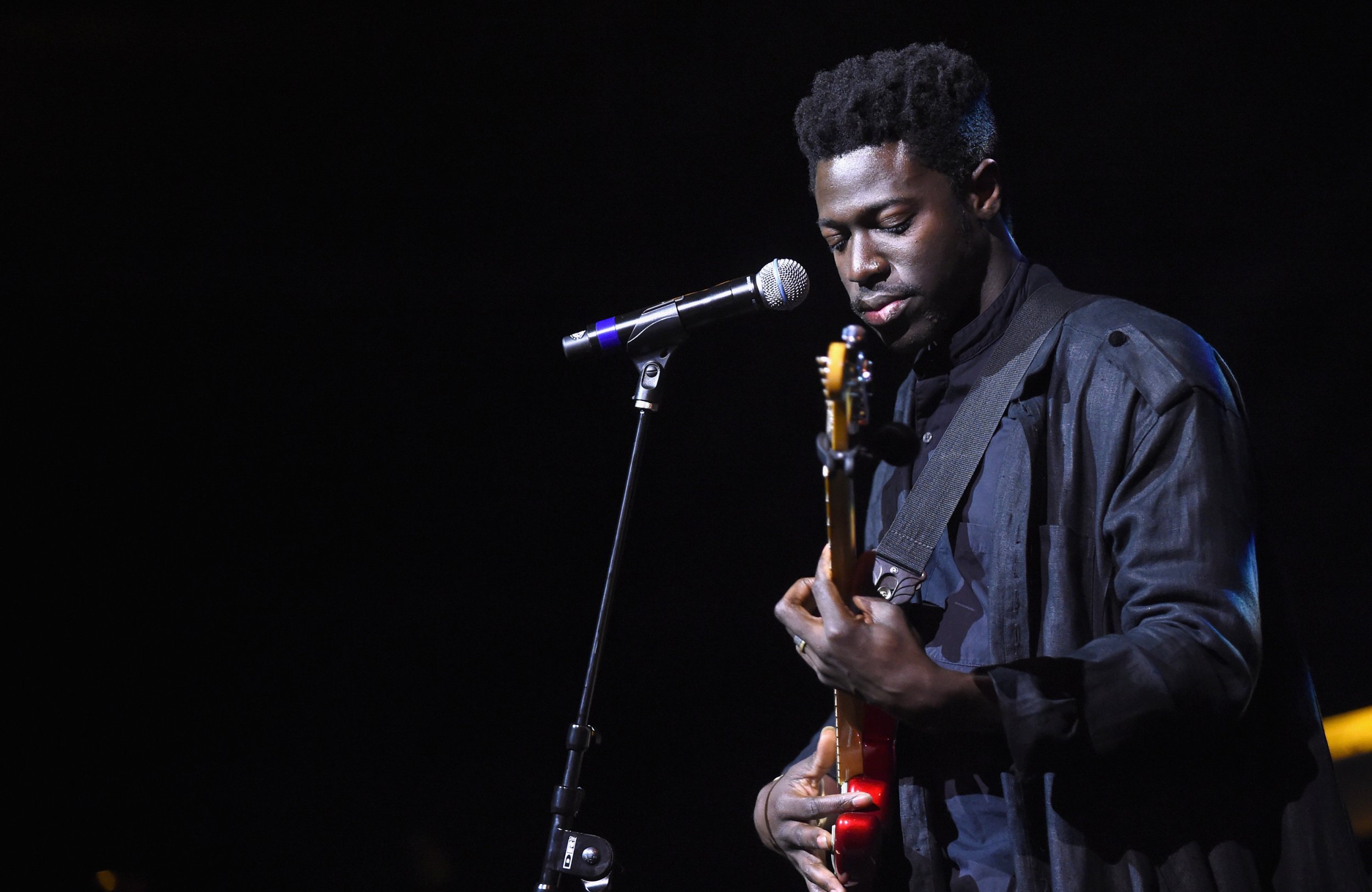 A black artist is dropping out of the Montreal International Jazz Festival over another performance in the show, SLĀV, a controversial play about slavery.
Moses Sumney, an American musician, canceled his Tuesday-night show in the festival in protest over the theatrical performance.
SLĀV describes itself as "an incursion into the world of slave songs." One if its lead singers, Betty Bonifassi, and its director, Robert Lepage, are both white. The production has been the target of protests and critical op-eds.
A group of protesters gathered last week and chanted things like "Shame" and "Shut it down," according to The Globe and Mail.
Aly Ndiaye, a hip-hop artist who was initially a paid consultant for the project, questioned the show's creation in an op-ed for the Canadian Broadcasting Corporation.
"Now that a piece about a traumatic experience lived by blacks in America is taking center stage, what are whites doing in most of the roles?" wrote Ndiaye. "Therein lies the entire problem: a blatant lack of sensitivity and, because they have the power to do it, the appropriation of the narrative of a community — the telling of our story as they see fit. Sadly, we are all too familiar with being made invisible this way."
Ndiaye resigned from the project after seeing early forms of it.
Sumney said that he was disappointed by the festival sticking by the show, which runs through July 14.
"Recently I was disappointed to hear about the Montreal Jazz Festival booking multiple nights of a show SLĀV, in which a majority-white group lead [sic] by a white Québécois director sing African-American slave songs, sometimes dressed as field slaves and cotton pickers," wrote Sumney in a statement posted to Twitter. "When I learned that the festival continued to defend this show publicly even after adamant protests … I knew that I could not present my music at this same festival in good conscience."
Bonifassi has defended the work in multiple Canadian outlets. She told The Globe and Mail that she researched the show for 18 years.
"I don't feel badly at all," she told the Montreal Gazette. "I'm doing this with such a big heart, dignity, precision and research. I waited a long time to find the right way to make this work. I don't see color; to me, it doesn't exist, physically or in music … We don't talk about black and white in the show. We talk about human pain, experienced together."
The festival did not immediately respond to Newsweek's request for comment.