Colorado Mosque Attack: Bible and Rocks Used to Smash Prayer-Room Windows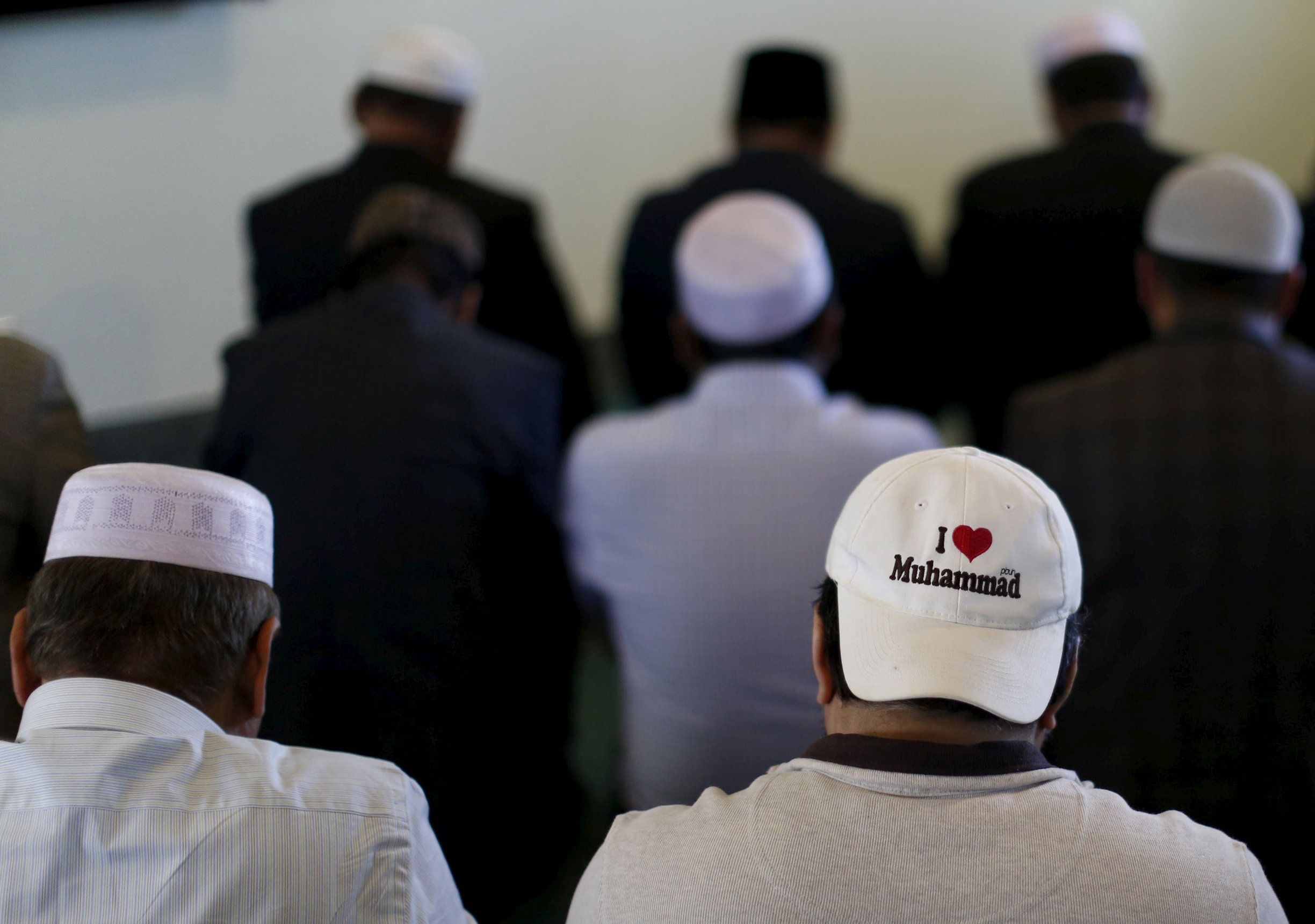 A man used rocks to smash multiple glass door panels at a Colorado mosque in the early hours of Sunday morning before he left what appeared his only message—a Bible thrown into the prayer room. The incident occurred at around 4 a.m. Sunday morning at the Islamic Center of Fort Collins and was caught on surveillance footage, police said.
Fort Collins Chief of Police John Hutto, who had given a speech at the mosque only a day earlier, called the crime "unacceptable" and urged anyone with information to come forward.
According to the president of the center, Tawfik Aboellai, surveillance footage showed a man trying to break in with a screwdriver before resorting to smashing through the door with heavy rocks.
"I think the perpetrator is a young man, probably in his late 20s or early 30s, very strong," he told The Denver Post. "He tried to break in using a screwdriver, kicking at the door. Finally he broke two back doors with five-pound rocks. Thank God no one was here."
"The Bible being thrown into the prayer hall is a message in itself. We are peaceful people. We love our Christian and Jewish brothers. We don't have any problems with anyone."
The Council on American-Islamic Relations (CAIR) called on law enforcement officials to investigate the act of vandalism as a possible hate crime.
"Because of the use of a Bible in the vandalism, we would urge state and federal law enforcement authorities to investigate the possibility of a bias motive for this attack on a house of worship," CAIR National Communications Director Ibrahim Hopper said.
CAIR stated that it has called for similar probes into 34 incidents targeting mosques across the country since the start of 2017.
"Something needs to be done, basically," Aboellail said. "Nobody is safe anymore. It could happen to anybody."
Following the incident, hundreds of local residents showed up at the mosque in a show solidarity.
"Thank you Fort Collins," the center wrote on its Facebook page. "What we have witnessed today by your presence and contact with our Center still exemplifies the City we have grown to know and love as citizens, residents, and visitors to Colorado and the United States."