The Mosque That Is Nowhere Near Ground Zero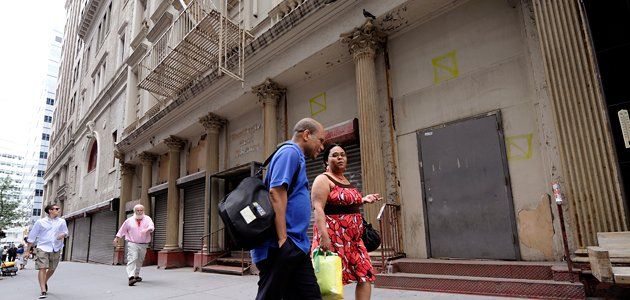 On Thursday afternoon Sharif El-Gamal, the developer of the Islamic community center in lower Manhattan that everyone has another name for, gave an interview to NY1, a local cable-news station. El-Gamal reiterated that he has no intention of moving the project, as many Republicans and even some prominent Democrats have asked him to. The projects' critics maintain that placing an Islamic institution two blocks north of the edge of the former World Trade Center site is an insensitive declaration of victory for the perpetrators of the September 11 attacks.
The projects' defenders have argued that the 19 hijackers do not reflect all of the world's more than 1 billion Muslims any more than Timothy McVeigh represents all Christians, and they have explained why the project is protected under the First Amendment.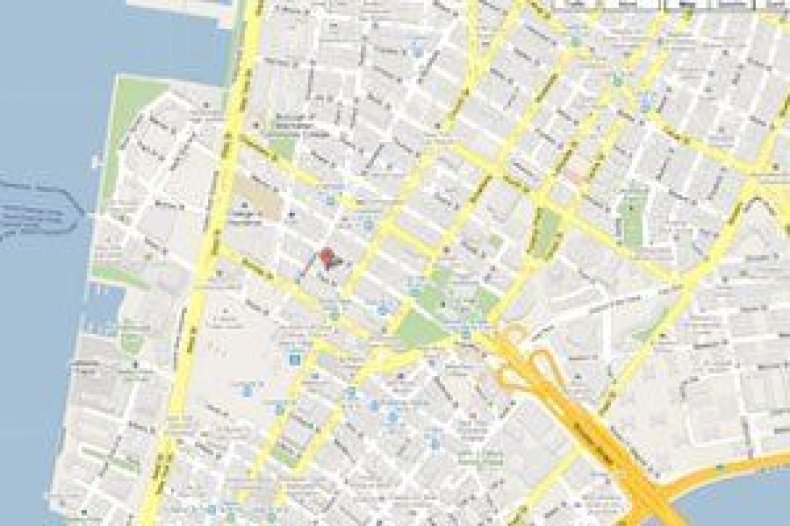 But instead, El-Gamal made an argument that might perplex non–New Yorkers: that his critics' whole premise is wrong, because the site is not at Ground Zero. "It is two blocks north of the World Trade Center site," said El-Gamal. "In New York City, two blocks is a great distance ... so we are nowhere near the World Trade Center site." This may sound preposterous to someone from a place where distances are typically measured in miles (two blocks is approximately on tenth of a mile), but it's true.
Manhattan, particularly downtown, is a warren of small streets, often at odd angles, with a hodgepodge of uses crammed together. New York neighborhoods are often defined by a mere street, such as Sutton Place on the East Side, or Little Italy, which is also known simply as Mulberry Street. In that context, a few blocks can make a world of difference. In the words of one New Yorker who works nearby, the site of the proposed Park51 center is "practically in another borough" from Ground Zero.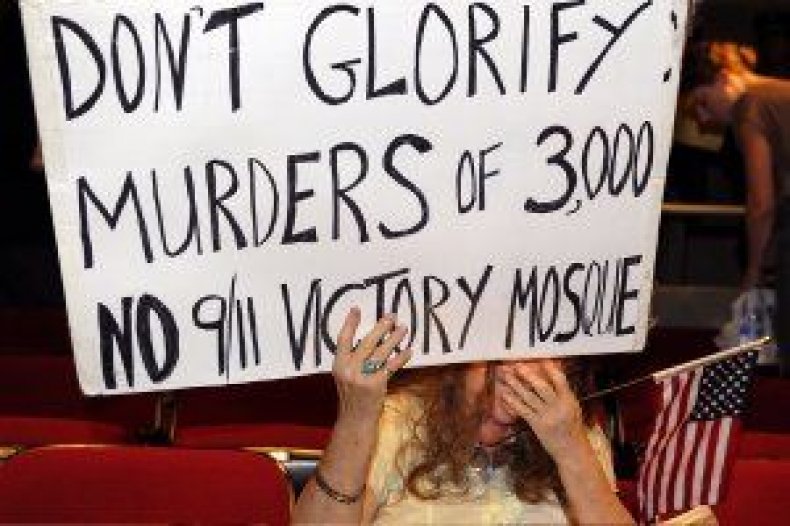 As Matthew Yglesias, a native Manhattanite, explains:
"Century 21 is literally across the street from where the World Trade Center once stood, and I think it's fair to say that people described it that way—'right by the World Trade Center,' but I don't think I've ever heard anyone describe it as a 'Ground Zero Department Store' or anything like that ... But certainly it wouldn't occur to anyone to refer to the entire panoply of things that are in a 2-3 block radius from the WTC superblock as somehow being 'at' Ground Zero ... There are actually a whole bunch of different subway stations in that radius but only one is the World Trade Center stations [sic]."
For context, consider this photo collection of what you find two blocks from the former World Trade Center site. It runs the gamut from a strip club to an Off-Track Betting store to fast-food restaurants. Would you call it the Ground Zero McDonald's?
One's degree of familiarity with the cosmopolitan bustle just blocks from Ground Zero might explain the phenomenon Hendrik Hertzberg identified in The New Yorker: "Opposition is roughly proportional to distance, even in New York. According to a recent poll, Manhattanites are mostly for it, Staten Islanders mostly against."
So perhaps it is the ignorance of New York's urban fabric that causes non–New Yorkers, from John Boehner to Harry Reid, to oppose the project. There's a solution for this conundrum, which is that land-use policy is determined, as it should be, at the local rather than national level. The community board voted 29–1 in favor of the project. So where is the conservative's affection for states' rights now?