Man Rips Up Qurans After Breaking Into Tucson Mosque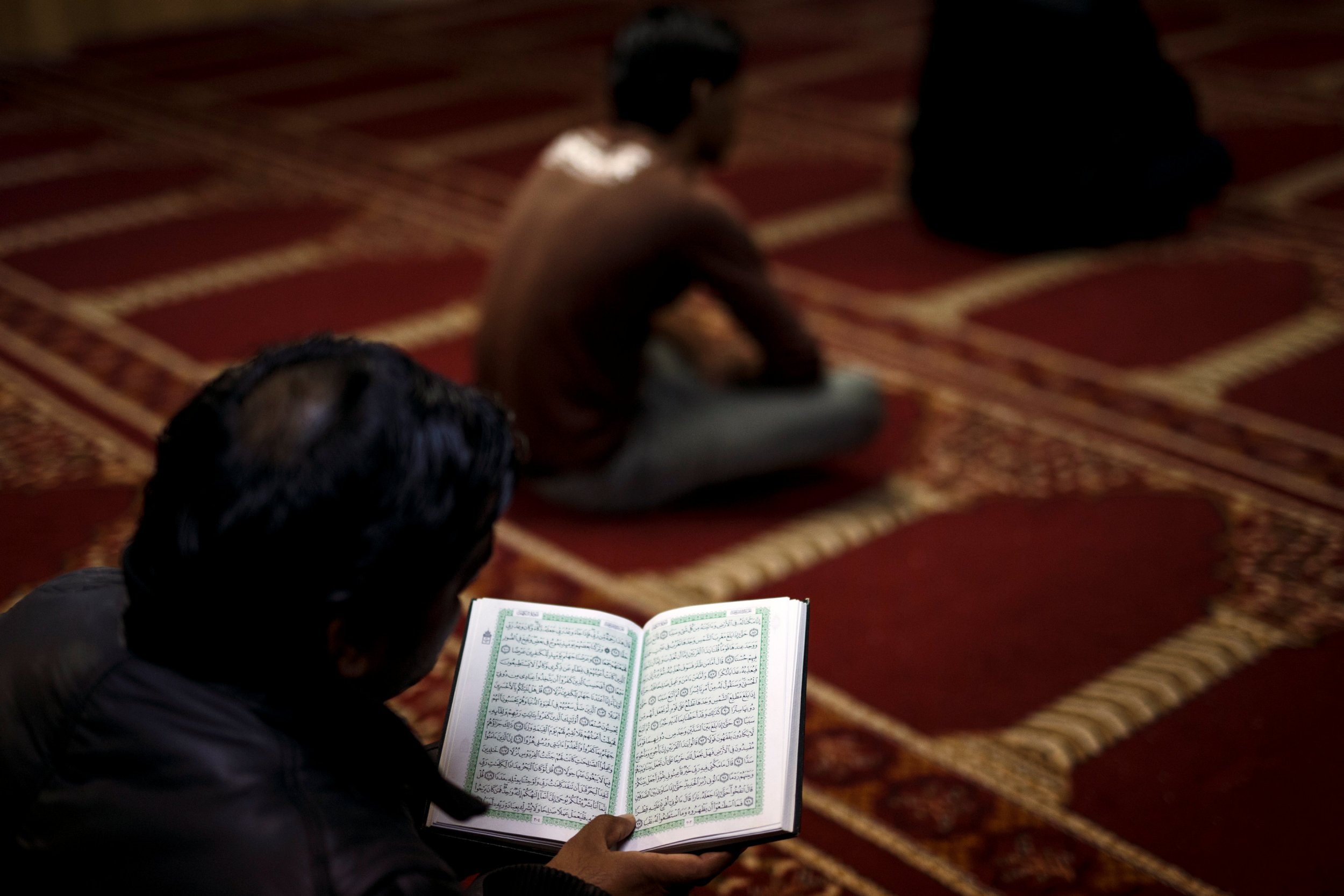 The country's largest Muslim civil-rights group has called for a hate crime probe after a man broke into a mosque in Tucson, Arizona, early Monday morning and desecrated multiple copies of the Quran. The Islamic Center of Tucson posted on its Facebook page that a man had broken in at 3:30 a.m. before ripping up Qurans and scattering pieces around the prayer room.
"A man broke into the ICT around 3:30 a.m. Monday morning, March 13th," read the post. "He ripped copies of the Qur'an and threw them around the prayer room before leaving the building. Thankfully no one was hurt. The Tucson Police Department are looking for him."
Later in the day, the center published another post including a picture of the alleged perpetrator, along with further information.
"The camera footage leads us to believe the sole intent of this individual was to damage the center's religious property," it read. "The Tucson Police Department responded quickly. As always, they were kind, courteous, and thorough with their investigation.
"Although we are disheartened by this incident, we understand that this is an isolated incident. The ICT has been a part of the Tucson community since the late 1980's and since then, the Tucson community has been kind, welcoming, and supportive."
Given the alleged intent of the crime, the Council on American-Islamic Relations has urged both state and federal authorities to open their own investigations into a possible hate crime.
"We urge local, state and federal law enforcement authorities to investigate this incident as a possible hate crime and for religious and political leaders to speak out against the growing Islamophobia in our state and nation that results in such acts of bigotry," Cair-Arizona's Executive Director Imraan Siddiqi said.
While it was the first such incident at the Arizona mosque, it followed a spate of attacks at mosques nationwide. Investigators ruled that fires at mosques in Texas in January and in Tampa last month were arson. Anti-Muslim harrassment appeared to surge with the election of Donald Trump. But Muslim leaders were not alone in blaming the president's rhetoric for the rise in hate crimes. American Jews, too, have expressed concern about a wave of bomb threats targeting Jewish Community Centers and incidents of vandalism at Jewish cemeteries, and called for Trump to speak out more forcefully against anti-Semitism and other forms of bigotry.