Mosque on Wheels: Truck Transforms Into Mobile House of Worship for up to 50 People
A Tokyo sports and cultural events company has created a mobile mosque to welcome Muslim visitors for the 2020 Summer Olympics.
The roving prayer center is a 25-ton truck that has been modified to have a 515-square-foot interior. The modified vehicle includes a washing area for worshippers to cleanse themselves before praying, indicates the direction of Mecca and can hold up to 50 people.
Yasuharu Inoue, the CEO of the Yasu Project, which is the company behind the Mobile Mosque, described the project as an effort to ensure Muslim visitors have adequate facilities to pray during the Olympics. Inoue expressed concern that Japan did not have enough mosques to accommodate Muslim visitors. Only between 100,000 and 200,000 Muslims live in Japan, a country of 126.7 million people.
"As an open an hospitable country, we want to share the idea of omotenashi (Japanese hospitality) with Muslim people," Inoue, who held a media event to showcase the Mobile Mosque on Monday, said.
More Mobile Mosques are being created, according to a press release published by the Foreign Press Center Japan.
The Yasu Project plans to deploy the Mobile Mosque at the 2019 Rugby World Cup and the 2021 World Aquatics Championships, which will both take place in Japan. The company website also says the mobile religious center will be deployed at events in countries as far as the Netherlands and Argentina.
Inoue said he aspires for the roving facilities to provide more than just a place to pray.
"Going forward, I would be so happy if people from Indonesia, Malaysia, Africa, the Middle East and, for example, refugees who are coming from Syria are able to use the mosque as a tool to promote world peace," Inoue told The Associated Press.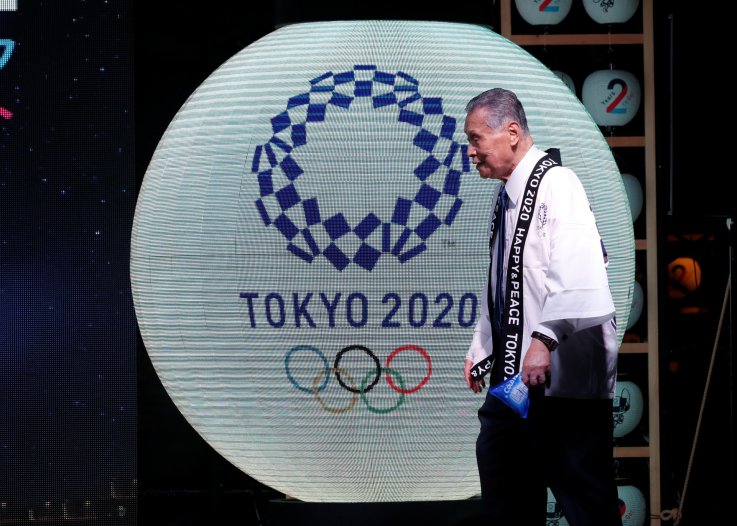 The number of tourists from predominantly Muslim countries in Southeast Asia has significantly increased in recent years. "According to the Japan National Tourism Organization (JNTO), nearly 271,000 Indonesians traveled to Japan in 2016, up from just 63,000 in 2009. Similarly, more than 394,000 Malaysians arrived last year, up from 89,000 seven years ago," English-language newspaper South China Morning Post reported in 2017.
South Korea, which hosted the 2018 Winter Olympics, had proposed a similar initiative but never completed a facility to cater to Muslim tourists.
The Korea Tourism Organization had planned to create a mobile prayer room for the competition but canceled its plans after experiencing "strong opposition" from anti-Muslim campaigners. Only 0.2 percent of the country's 51 million people are Muslim, according to Al Jazeera.
Mosque on Wheels: Truck Transforms Into Mobile House of Worship for up to 50 People | World