What Is Keystone Virus? Mosquito-borne Infection Found in Human for the First Time in Florida
A teenager in Florida has become the first person known to be infected with mosquito-borne Keystone virus but is unlikely to be the only case, according to researchers.
Scientists from the University of Florida documented the Keystone virus, which had been confirmed in an unnamed teenager after he experienced a rash and a fever, in research published in the journal Clinical Infectious Diseases.
The Keystone virus was first identified in the U.S. in 1964 and named after the area in Tampa Bay where it was found. It was known to affect animals on the coast from Texas to Chesapeake Bay.
"By finding the virus in a person, this tells us that the virus can infect humans, and that perhaps the former studies that indicated up to 20 percent of Florida residents of the Tampa area have been exposed to this virus (and not another closely-related one) are correct," John Lednicky, a research professor in the University of Florida's College of Public Health and Health Professions and lead author of the study, told Newsweek.
"It is likely that those who live in Florida get exposed sometime when they are young, and now have immunity to the virus," said Lednicky.
Symptoms in humans include a rash and a mild fever.
Researchers stressed the importance of protecting oneself from mosquito bites by using repellent at all times in areas where mosquitoes are common.
In August 2016, a teenage boy presented at a clinic in Florida with these symptoms during the Zika epidemic, prompting clinicians to collect viral samples from him.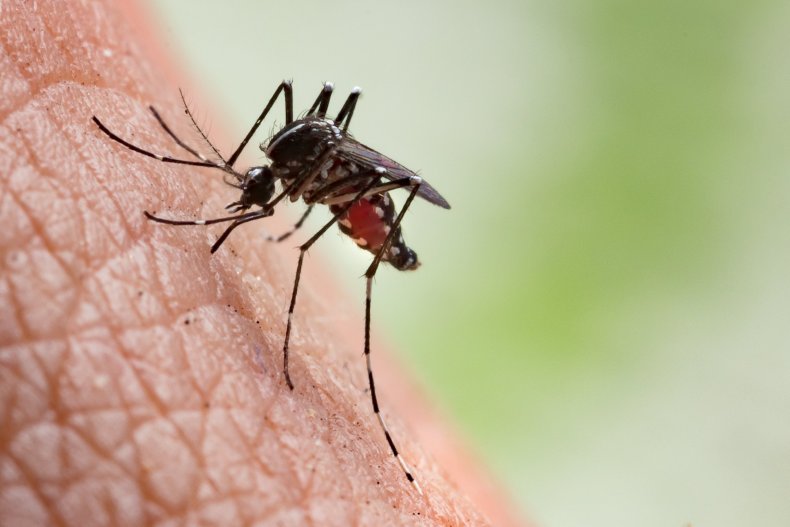 The teenager did not show signs of encephalitis, a condition in which the brain becomes inflamed. However, when the Keystone virus was tested in mouse brain cells it developed in a way which suggests the virus has the potential to infect this tissue, and could pose a risk for infections, according to researchers.
Lednicky explained the virus is part of a group known as the California serogroup of viruses. The most common are Jamestown Canyon and La Crosse encephalitis virus.
"These viruses are known to cause encephalitis in several species, including humans," he said.
Although the virus had never been found in humans until now, experts have long believed it could or had infected humans. In 1972, an article in the American Journal of Tropical Medicine and Hygiene showed around a fifth of the population of Tampa Bay carried Keystone virus antibodies.
The new case is part of a wider pattern of a rise in vector-borne diseases in the U.S. Since the early 2000s, cases have doubled, according to a recent study by the Centers for Disease Control and Prevention.
Dr. J. Glenn Morris, director of the University of Florida's Emerging Pathogens Institute and co-author of the report, stressed in a statement: "Additional research into the spread of vector-borne diseases will help us shine a light on the pathogens that are of greatest concern to both human and animal health.''
This piece has been updated with comment from John Lednicky.