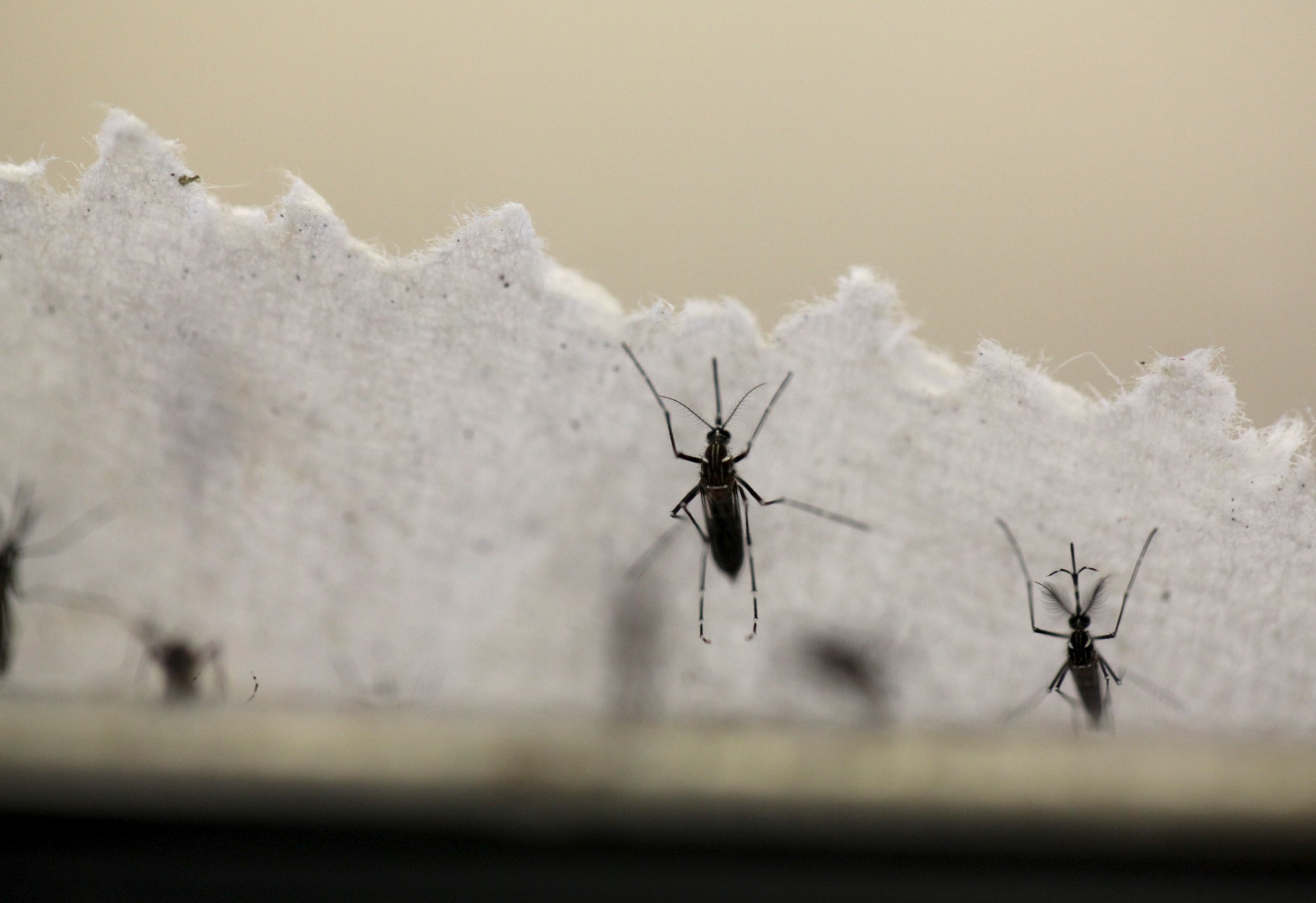 When U.S. temperatures rise in the summertime, most states anticipate growth in the mosquito population, and a corresponding increase in transmission of blood-borne viruses that can cause serious illnesses.
The biggest threats are the Zika and West Nile viruses. Once confined to remote tropical locales, these viruses now crop up in seasonably warm and damp regions of North America, carried by two species of mosquito: Aedes aegypti and Aedes albopictus.
In June, the U.S. Centers for Disease Control and Prevention announced that populations of both these mosquito species have significantly increased in the southern parts of the U.S. Reporting on findings from a study in the Journal of Medical Entomology, the agency said the number of A. aegypti has increased by 21 percent, while the population of A. albopictus increased by 10 percent. Together, these two mosquito species have reached a cumulative new 165 counties within the past year.
The emerging threat of mosquito-borne diseases in the U.S. has led researchers and private companies to find novel ways to shrink the population of these "little ninjas," as some specialists call them. On July 14, a startup known as Verily, owned by Google, began releasing a million specially engineered male mosquitoes in Fresno, California. These lab-bred bugs are carrying a bacterium that stops successful mating.
If the approach works, the mosquito populations could die out. Only female mosquitoes bite, which means these engineered bugs aren't capable of spreading the virus to more people.
Here is a roundup of cases in the U.S. this year:
Zika
Zika arrived in the U.S. last year, first spotted in Florida's Miami-Dade County. Last summer, Miami Beach was at the center of a public health crisis after health officials identified dozens of locally transmitted cases of the virus. Zika causes serious congenital birth defects in infants born to mothers who become infected during pregnancy and can be transmitted through sexual contact.
This week, state health officials confirmed the first sexually transmitted case of Zika, in Pinellas County, Florida. The infected individual likely contracted Zika sexually from a partner, who had recently traveled to Cuba. No local transmissions have been reported within the state.
But there has been a locally transmitted case of Zika in the U.S. this season. In late July, Texas state health officials said a resident of Hidalgo County in the lower Rio Grande Valley of South Texas, who had not traveled outside the U.S. or outside the state, had tested positive for the virus.
West Nile
The West Nile virus arrived on the U.S. mainland in the summer of 1999, when two male patients turned up at a hospital in Queens, New York. Since then, nearly 44,000 cases of West Nile have been diagnosed in the U.S. (both travel-related and locally transmitted), according to the Centers for Disease Control and Prevention (CDC).
This summer, West Nile continues to make its presence known. North Dakota's first case turned up in Bismarck, in mid-July. Mississippi state health officials announced in July one death from the virus and nine new cases of West Nile (bringing the total to 19 laboratory-confirmed cases for 2017), according to the Associated Press.
In Detroit's Wayne and Macomb counties, recent mosquito samples tested positive for the virus, according to the Detroit Free Press. Texas, Ohio, Iowa, Pennsylvania and Illinois have also reported West Nile–positive mosquito samples. According to the CDC, 33 states in the U.S. have confirmed the presence of West Nile. The government tracks the data on this map.