Mosquitos Infected With Dangerous West Nile Virus Found in Two States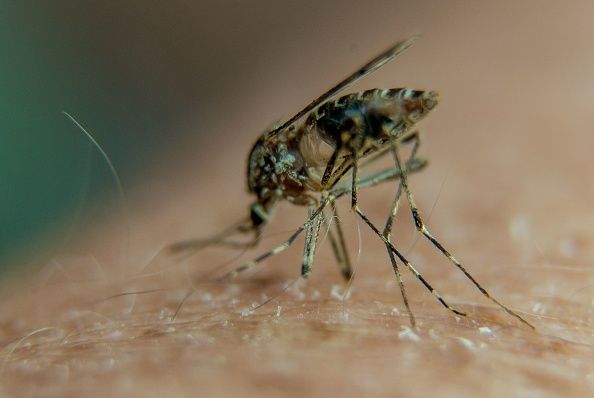 Health officials in Ohio and Washington are urging people to protect themselves against mosquitoes after insects in these states tested positive for the West Nile virus.
Test results released Wednesday from the Ohio Department of Health found mosquitoes near Alexandria, Johnstown and Harrison Township in Ohio had the virus. Officials in Washington also discovered a pool of mosquitos that tested positive for the virus in Benton County. The virus could cause potentially dangerous health issues in humans and is most commonly spread by mosquitos, television station KEPR reports.
"We deal with West Nile virus every year, so it's kind of a routine with us from the beginning of the season," Angela Beehler, district manager of Benton County Mosquito Control in Washington, told KEPR.
Mosquito spraying is already scheduled for the affected areas in Ohio as part of The Ohio Health Department's plan to control the pest population.
West Nile virus symptoms include fever, headache, stiffness, nausea and vomiting. In severe cases, it can affect the nervous system, and trigger conditions including meningitis, and inflammation of the brain called encephalitis, according to the National Institutes of Health.
Only one in 150 patients will develop serious symptoms, which can prove fatal. Extreme reactions are rare and about 80 percent of those who are infected with West Nile do not show any symptoms, according to the Centers for Disease and Control.
West Nile virus is spread during mosquito season from Summer until Fall in all parts of the continental U.S., the CDC reports. Earlier in June, one case was confirmed in Los Angeles County after a resident was hospitalized.
"We just want to make sure that people are aware that it's here. Take precautions," Beehler said.
Mosquitoes are most active in the early morning and late evening, so be careful during those times.
Preventative measures involve removing the potential habitats of infected mosquitoes, including by ridding yards of standing water where the bigs typically breed, and ensuring window and door screens don't have holes in, Jared Dever, district manager of the San Gabriel Valley Mosquito and Vector Control District, said in a statement earlier this month.
To avoid mosquito bites, the CDC suggests that people can also wear long-sleeved shirts and long pants and use bug repellent containing DEET or Picaridin.
"Once we see mosquitos test positive for West Nile virus it's going to be a concern until we get to our first hard frost, Dr. Amy Person, health officer at the Benton-Franklin County Health District, told KEPR.