In Panama City, Glum Offshore Lawyers Tally the Cost of the Mossack Fonseca Leak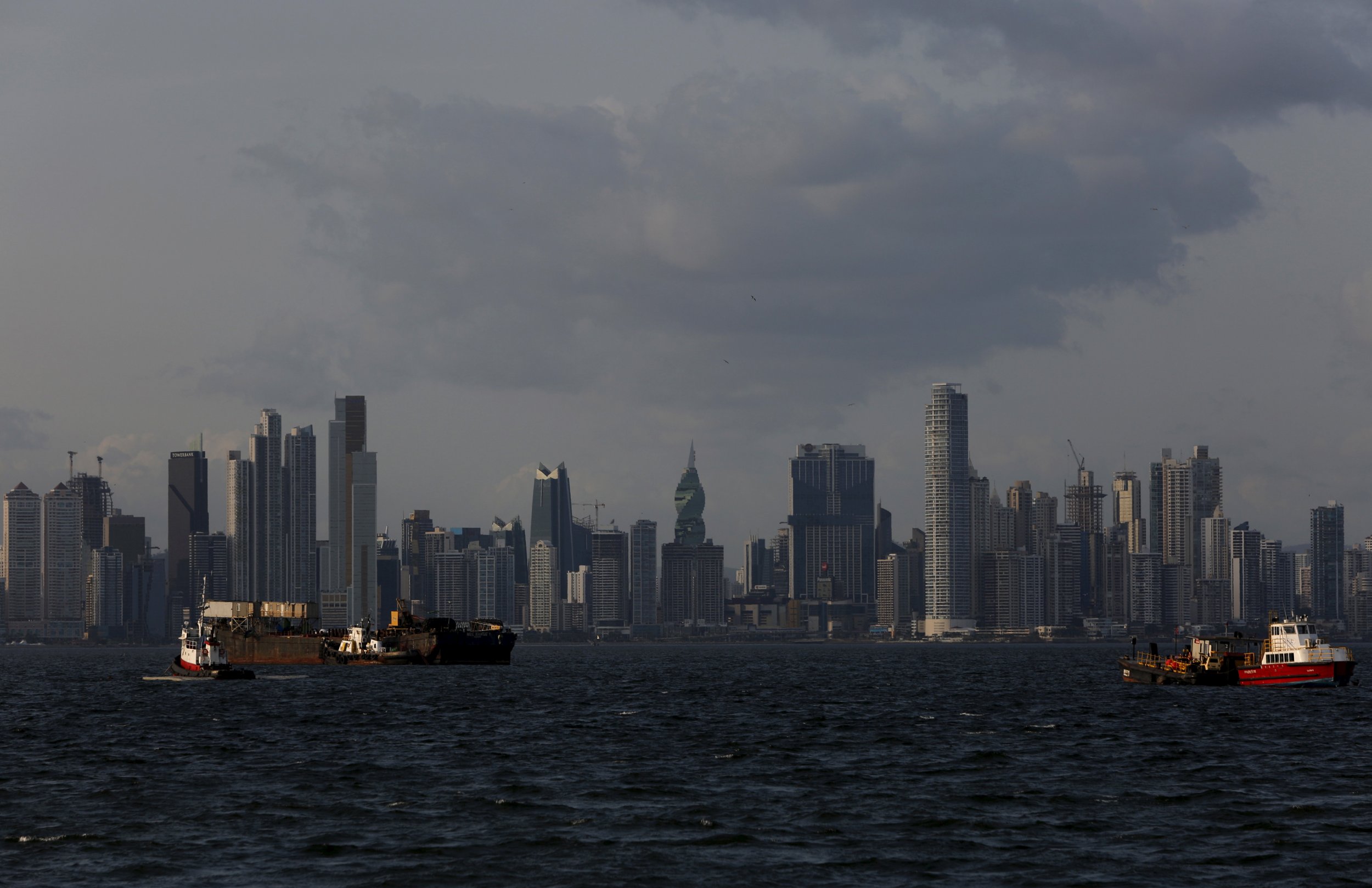 PANAMA CITY (Reuters) - Aghast at the biggest offshore scandal in memory, lawyers, businessmen and politicians flock to one of their favorite haunts, a diner opened in the 1950s nestled between Panama City's financial and historic quarters, to swap notes.
Given the reports from the "Panama Papers" jolting colleagues at shell company specialist Mossack Fonseca, Thursday's huddle over orange juice and sandwiches at Cafe Boulevard Balboa was a less pleasant get-together than usual.
While that firm in particular stands in the eye of a storm that has buffeted world leaders from Russia to China, Britain to Iceland, its rivals in the offshore services industry were also picking up the pieces.
"I was about to sign a contract on Monday with some Italian clients but they postponed it," said corporate lawyer Pablo Gonzalez, 39, who said he worked for various legal firms, but declined to name them.
"They want us to check everything again 10 times, they are afraid and want to be sure it's all legal."
Mossack Fonseca and others set up companies in Panama that could be used to avoid taxes and commit financial crimes, but lawyers said the vast majority are for legitimate businesses for foreigners and Panamanians themselves.
The head of the Chamber of Commerce said although the offshore legal industry represented around 0.5 percent of gross domestic product, the reputational damage from the leaks could have an impact on the wider Panamanian economy.
The release of four decades of documents through the U.S.-based International Consortium of Investigative Journalists and other media on Sunday showed how the politically connected and rich stash their wealth, and has led to investigations around the world. Mossack Fonseca has denied any wrongdoing and said it was the victim of hacking.
A cross-sampling of the Central American country's legal community of around 22,000 lawyers said in interviews that they are angry and worried that information taken from just one firm has unfairly tarnished Panama's reputation and will hurt business.
The government said it is contacting all countries implicated in the scandal. On the defensive, the government also warned that it could retaliate in kind after France announced it would put Panama back on its blacklist of uncooperative tax jurisdictions.
Jima Arauz, 58, who was eating a breakfast sandwich with her lawyer husband, said she had created hundreds of companies for clients over the years, and had heard of one lawyer who has lost two client deals since Sunday.
"We're worried because its giving a bad image to our country... it doesn't reflect reality," she said.
Gonzalez and most of the more than 20 lawyers interviewed by Reuters protested that the image of Panama cast by the scandal was unfair, and that a new anti-money laundering law passed last year was already very strict on his industry.
Gonzalez said one client had wanted to put some aerobatic planes into an offshore company to sell them to an investor in Ethiopia. He turned it down as the new law would have made it too risky.
On Tuesday evening at the National College of Lawyers, the center of Panamanian legal life, the mood was just as grim.
Lawyers exchanged rumors, gossip and conspiracy theories about who could be behind the leak, ranging from the CIA to the Organisation for Economic Cooperation and Development (OECD).
While there were just a few cases of clients postponing or canceling business so far, many believe there could be serious consequences for the legal industry.
"There is ... collective hysteria among clients," said lawyer Maria Isabel Saravia, of Legal Engine Solutions. "We expect a gradual impact ... Our clients feel like criminals."
Panama's dollarized economy has long been a center for international trade, thanks to its world famous canal, one of the world's most important maritime trade routes. In turn, legal business also boomed, partly based on a 1927 law, inspired by one in the U.S. state of Delaware, which established easy rules for creating companies.
Gian Castillejo, a senior adviser to President Juan Carlos Varela's government, said the government does not intend to protect the industry.
"If demand for the creation of companies in Panama falls, obviously the law firms that do this will have to reinvent themselves and practice other areas of law."