Panama Papers: Is the U.S. Giving Mossack Fonseca a Pass?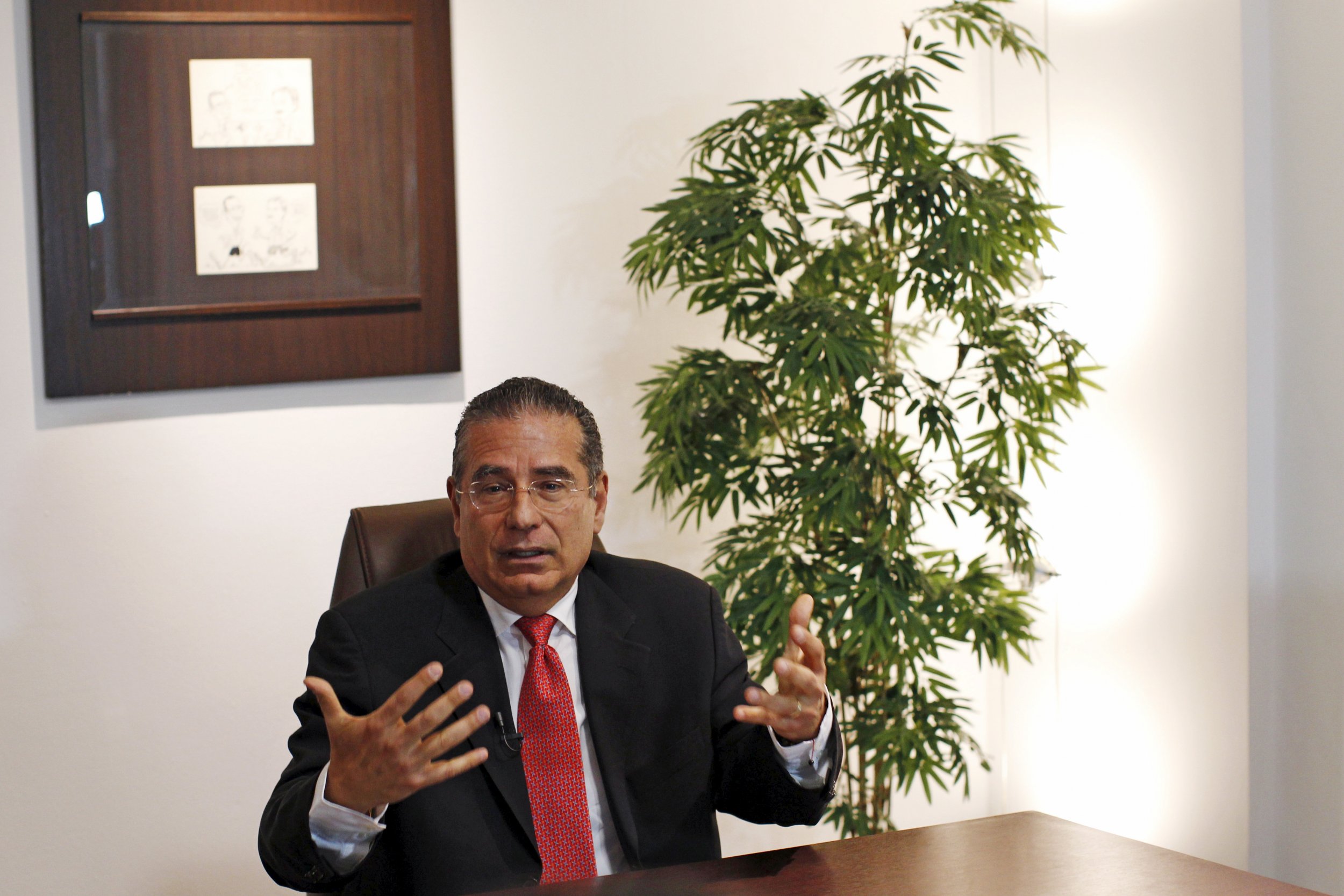 There's an old rule to conducting criminal raids for authorities who would, frankly, rather not find anything: Give the other side a head start—then proceed. Afterward, everyone can feel self-congratulatory about how nothing (naturally) was found.
Panama appears to have taken a page from this playbook in the last 48 hours, when its police raided the Panama City headquarters of Mossack Fonseca, the law firm at the heart of the Panama Papers leak. Afterward, the Panama attorney general's office issued a statement saying the aim of the raid had been "to obtain documentation linked to the information published in news articles that establish the use of the firm in illicit activities." It did not, however, explain why it waited nine days after the news first broke on April 3.
One possible reason: Mossack Fonseca partner and co-founder Ramon Fonseca was a minister under Panama's president, Juan Carlos Varela, until just earlier this year. Varela has vowed in the wake of the leak to work more closely with other countries toward increased transparency of his country's offshore finance industry.
Fonseca himself was forced to step down as minister after a string of separate corruption allegations linked to Brazilian state oil company Petrobras, which was also implicated in the Panama Papers. (At least 57 politicians and companies that were being investigated as part of the former were named in the leak).
The Panama Papers resulted from an anonymous data leak of more than 11.5 million documents first exposed by the International Consortium of Investigative Journalists (ICIJ), a Washington-based nonprofit that worked for more than a year with 400 journalists, including the team of reporters who initially uncovered the leak at Münich-based newspaper Süddeutsche Zeitung.
Mossack Fonseca has denied any wrongdoing. It says it now believes its data was hacked by an unknown third party. (Adding credence to that theory is the fact that the files were predominantly emails, although they go as far back as 1977.)
On Tuesday, Panama's organized crime unit set up a boundary around the Mossack Fonseca offices, while prosecutors went inside and tunneled through documents. The prosecutors said the raid took place "without incident or interference."
If Mossack Fonseca had anything to hide, it got a long head start. Panama's raid took place only after Peruvian tax authorities raided the home of a Mossack Fonseca representative in Lima, Monica Ycaza Clerc, on Monday, and days after an April 8 raid by El Salvador authorities, who seized files and computer equipment at the firm's office in San Salvador.
In a statement, El Salvador Attorney General Douglas Melendez said, "As the attorney general, I have to investigate such incidents." He added that the investigation itself "does not mean that all these companies are illegal or corrupt."
While Mossack Fonseca doesn't advertise its presence in North America on its website, public records show it has offices in the states of Nevada and Wyoming—both known for their burgeoning tax-shelter industries, opaque rules and light-touch regulation.
Yet neither state has conducted raids on Mossack Fonseca offices. Both have been directly linked to the Panama Papers leak. Tax shelters tend to be legal vehicles, such as 401(K)s or nonprofit groups, but because they can shield their financial activities from view, they may also conceal illegal behavior, for instance, bribery, tax dodging or financial crimes.
Reached by Newsweek, the office of Republican Nevada Attorney General Adam Paul Laxalt, said no raids have been conducted and none are planned on the Mossack Fonseca offices. As to whether there is any investigation underway, the Nevada attorney general's office won't say. "Per office policy, we can neither confirm nor deny the existence of an investigation," Monica Moazez wrote in an email Wednesday. Attorney General Laxalt declined to comment directly.
In Cheyenne, Wyoming, the Mossack Fonseca offices have not been raided either, a representative of the firm said. Declining to give her name, she said she worked for AAA Corporate Services, the registered agent for Mossack Fonseca, according to public documents, which indicated the two companies share the same office location and suite. The representative said Mossack was a "former client." She declined to elaborate and simply said, "It's complicated."
Wyoming Republican Attorney General Peter Michael did not respond to emails from Newsweek about whether he intended to investigate or raid Mossack Fonseca's Cheyenne offices. His assistant declined to comment.
According to the Cheyenne office representative of Mossack Fonseca, all questions about the firm are now being referred to Henderson, Nevada, office director Patricia Amunategui. A person who answered the number provided by the Cheyenne office told Newsweek it was the wrong number, then turned off the phone.
Amunategui, whose LinkedIn profile says she's a paralegal, has managed the Mossack Fonseca Nevada arm, MF Corporate Services, since 2001. Her tenure at Mossack coincided for five years—from 2001 to 2006—with a job as a cocktail waitress at Monte Carlo Resort and Casino in Las Vegas.
One of the journalists working on the Panama Papers leak at the German newspaper, Frederik Obermaier, told Newsweek that the leaked documents—only a small amount of which have been released to the public—indicated the bulk of Mossack Fonseca's activities were taking place in Nevada.
Mossack Fonseca maintains around 40 offices globally, including in Asia, Europe and the Middle East, as well as dozens of tax shelter islands and jurisdictions. So far, most of the raids have taken place in the Americas.