Trump Says Christmas Should Be About Jesus, And Most Americans Agree: Survey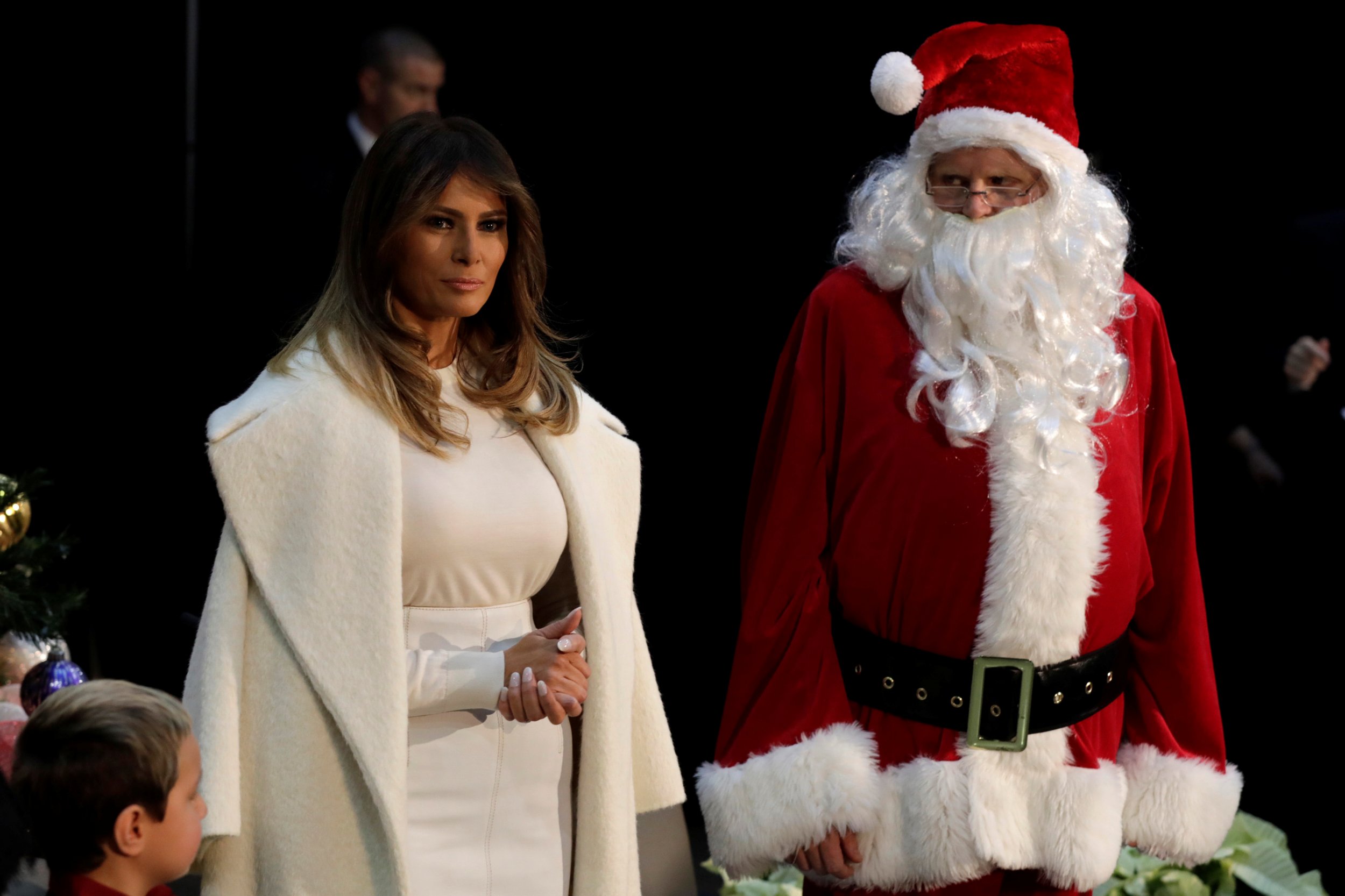 Most Americans believe that Christmas has become too commercial and focuses too much on Santa Claus, according to a new survey by polling company Rasmussen Reports.
Around 68 percent of American adults surveyed said Christmas should focus more on Jesus and less on gift shopping.
Meanwhile, Rasmussen also found that almost three-quarters of all American think Christmas has become over-commercialized. Only 18 percent of respondents wanted a stronger focus on Santa.
The survey comes just a week after President Donald Trump used the annual White House Christmas tree-lighting ceremony to announce that Jesus is the real reason for Americans to celebrate Christmas.
"For Christians, this is a holy season, a celebration of the birth of our lord and savior Jesus Christ," Trump said. "Whatever our belief, we know that the birth of Jesus Christ and the story of this incredible life forever changed the course of human history."
Trump, more than most other presidents in recent history, has played up to his conservative Christian supporters by emphasizing the Christian, religious nature of Christmas and the holiday season. He has put an emphasis on displaying the Nativity scene in the White House and promised to bring back Christmas.
His pro-Christmas campaign has caused secular Americans to argue that religion should not have a place in public life and politics.
"Religion in America is something that should be practiced within the confines of an individual's home and place of worship, not the White House. Keeping the White House a place of neutrality during the holidays is imperative," Emily Barron, a student at the University of Alabama, wrote in an op-ed.
Alabama is a stronghold of Christian conservatism, and about 63 percent of the state's voters supported Trump in the presidential election.
But the argument that Christmas has become too secular didn't originate with Trump. The period leading up to Christmas is especially important for American retailers, who greatly rely on the holidays to boost their sales. The emphasis on gift-giving and consumerism during the holiday season is a concern among religious Christians who believe Christmas has been redefined.
The idea that Christmas has become less religious and too closely associated with giving gifts has also been echoed across the Atlantic.
A Catholic priest in Northern Ireland recently suggested that Christians abandon the word Christmas completely because the holiday has been "hijacked" by secular traditions that focus on Santa, reindeer and candy canes.
"We've lost Christmas, just like we lost Easter, and should abandon the word completely," the priest told local media. "For many people, God is just a word representing someone to blame in their calamity or a crutch to lean on in a time of distress.… The reality is that Christmas no longer means Christmas."