Most Americans Fear Major War Under Trump, Poll Shows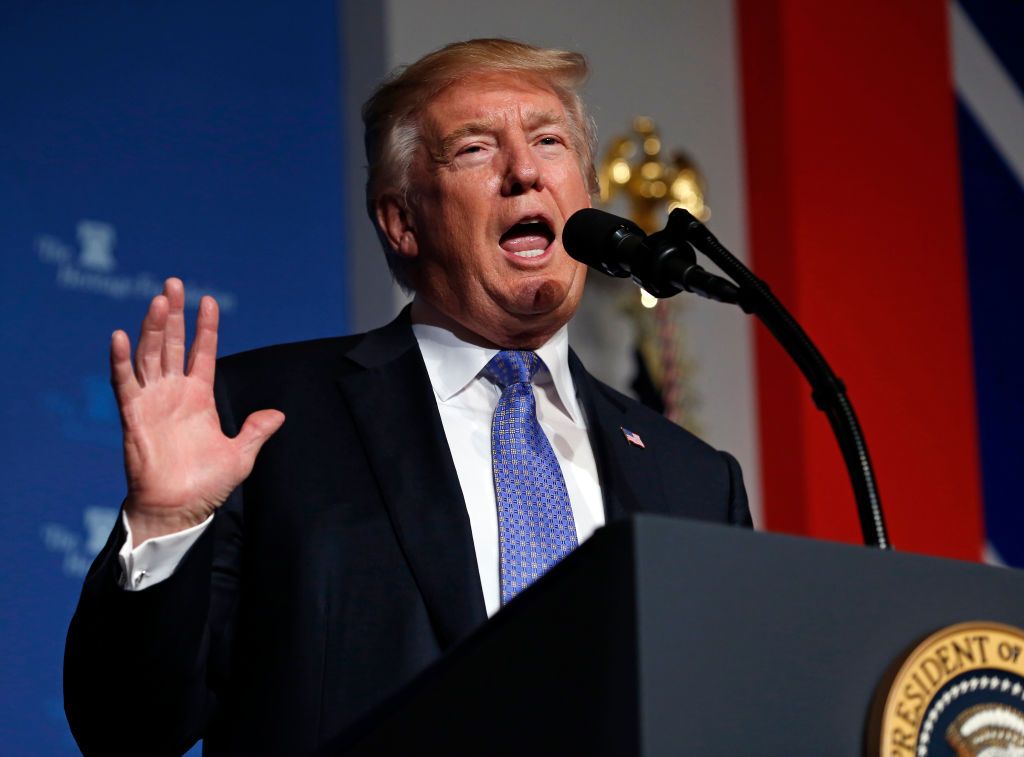 The majority of Americans fear the country will get involved in a major war during Donald Trump's first term as president, with most people viewing North Korea as an enemy and the biggest threat to the U.S.
In an online poll conducted by NBC News/SurveyMonkey between October 13-17, 72 percent of surveyed Americans said they are worried the U.S. might be embroiled in a key conflict over the next four years, compared to just 26 percent who expressed no concern about the topic.
Fifty-four percent said North Korea is an immediate threat to the U.S., up 13 points from July to October. This is compared to the 19 percent who considered ISIS as an imminent menace, while 14 percent believed Russia is dangerous and just 4 percent said they worry about Iran.
Indeed, 94 percent of people saw North Korea as unfriendly or an enemy—by far the largest majority in the survey—compared to the 5 percent who deemed the country as an ally.
The war of words between the U.S. and North Korea has escalated in recent months, with the country's state-run Korean Central News Agency (KCNA) recently accusing Trump of being worse than Nazi leader Adolf Hitler. Trump has previously referred to the country's leader, Kim Jong Un, as "little rocket man."
Both countries have also made it clear they do not object to using force to deal with one another. Trump stated back in August that he would respond to threats from North Korea with "fire and fury," also threatening to "totally destroy" the country during his first address to the U.N. General Assembly. Meanwhile, Pyongyang said Trump has "lit the wick of war" and that it's ready to "settle the final score with a hail of fire."
Trump's comments have prompted concern from Democrats, with a number of them opposing a pre-emptive nuclear strike against North Korea.
In a series of tweets this week, Democratic Senator Chris Murphy of Connecticut said: "Many of us have begun to hear whispers of more serious war talk in and near the White House." Although he did not elaborate on the topic, Murphy told Newsweek he did not have "a window into the specific military options the president is considering."
In sharing fears with a number of lawmakers over a potential conflict with North Korea, the 5,047 adults who participated in the survey were divided on the type of attacks that pose an immediate threat to the U.S: Thirty-four percent said they were concerned about terror attacks, while 32 percent feared nuclear action and 31 percent worried about cyber attacks.