Trump is Cowardly, Uninspiring and Inconsistent, Americans Say: Poll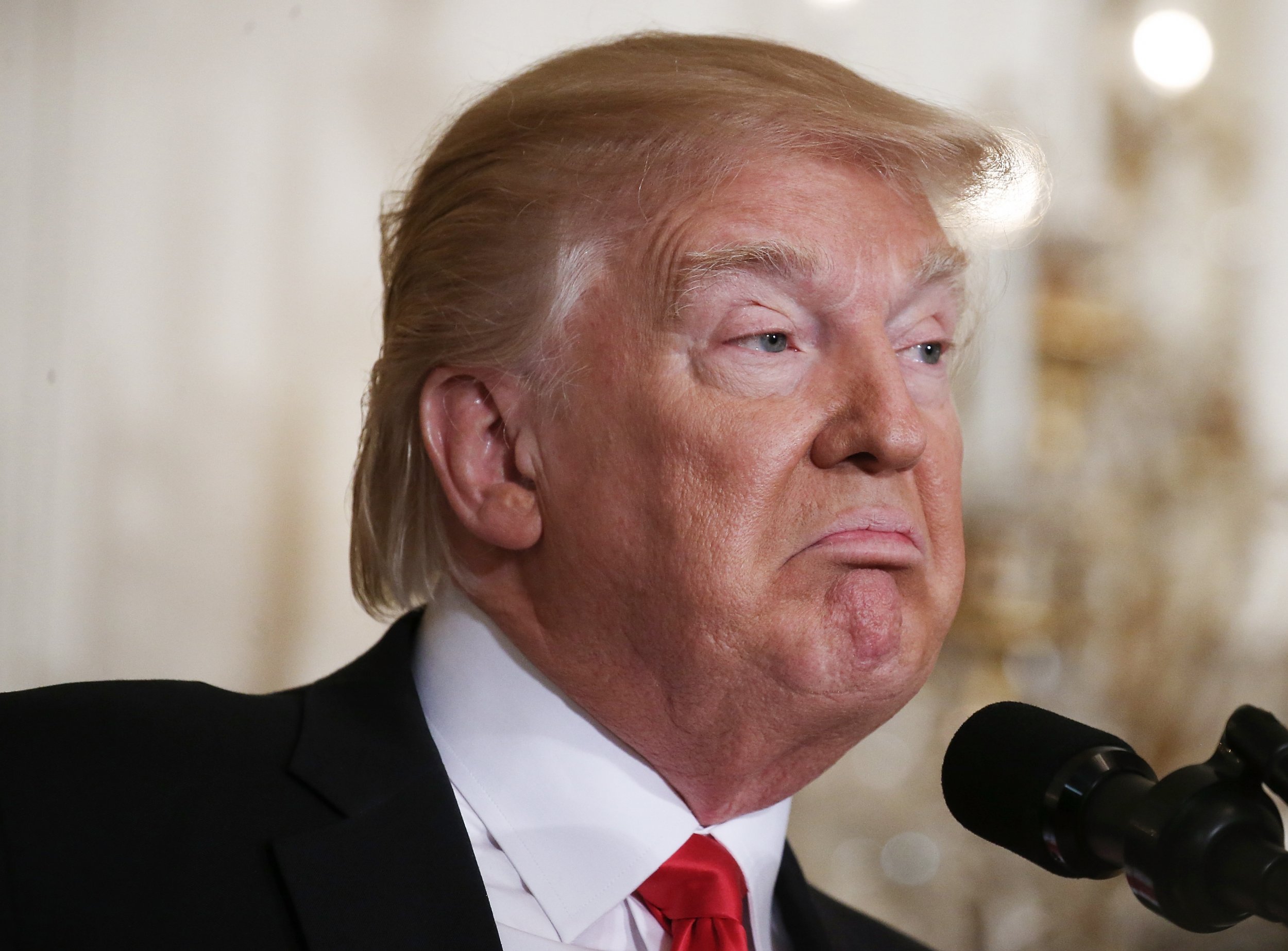 President Donald Trump lacks courage and is generally unprepared as a leader, say a majority of Americans, but the leader of the free world does get some credit for being competitive, according to a new Gallup poll.
Overall, just 22 percent of Americans describe Trump as prepared; 25 percent said he's consistent; 28 percent said he's inspiring; and only 32 percent feel he's courageous. But 84 percent said he's competitive; 73 percent feel he's intense; and 53 percent describe Trump as enthusiastic.
Comparatively, President Barack Obama was described by 66 percent of Americans as a "strong and decisive" leader, and by 72 percent as a man "willing to make hard decisions" in a Gallup poll released at the same point in his first term, back in 2009.
The new Gallup poll follows up on a survey conducted just before the presidential election and measures candidates on 12 leadership qualities. Gallup wanted to asses how people's views on Trump have or have not shifted over time.
In general, there wasn't much of a change, suggesting people knew exactly what they were getting with candidate Trump in November 2016.
The poll showed Americans are now slightly less likely to describe Trump as "focused" and "enthusiastic," but a lot more likely to paint him as someone who "cares about individuals."
It is unclear why President Trump is viewed as uncourageous, given that each person's idea of courage varies. Some poll respondents might favor prior military service, for example, though few recent presidents served in the armed forces. Trump, for example, received five draft deferments during the Vietnam War, including one for bad feet.
A politician's courage rating may also stem from taking positions that diverge from the American mainstream. Senator Bernie Sanders received the highest marks in this arena in last year's poll on presidential candidates, with 50 percent of Americans describing him as courageous.
Meanwhile, Trump received just 33 percent on the courage meter in 2016, while former Secretary of State Hillary Clinton was ranked slightly higher at 35 percent. Senator Ted Cruz received the lowest marks, with only 29 percent of Americans saying he was a courageous leader.
Gallup never assessed Americans' views of Obama's courage, but he did receive the John F. Kennedy Profile in Courage Award Award in May, an accolade named after the Pulitzer Prize–winning book by that president, about eight U.S. senators who jeopardized their careers by sticking to their principles. In his acceptance speech, Obama urged lawmakers to show courage on health care.
"I hope that current members of Congress recall that it actually doesn't take a lot of courage to aid those who are already powerful, already comfortable, already influential. But it does require some courage to champion the vulnerable and the sick and the infirm," Obama said at the time.