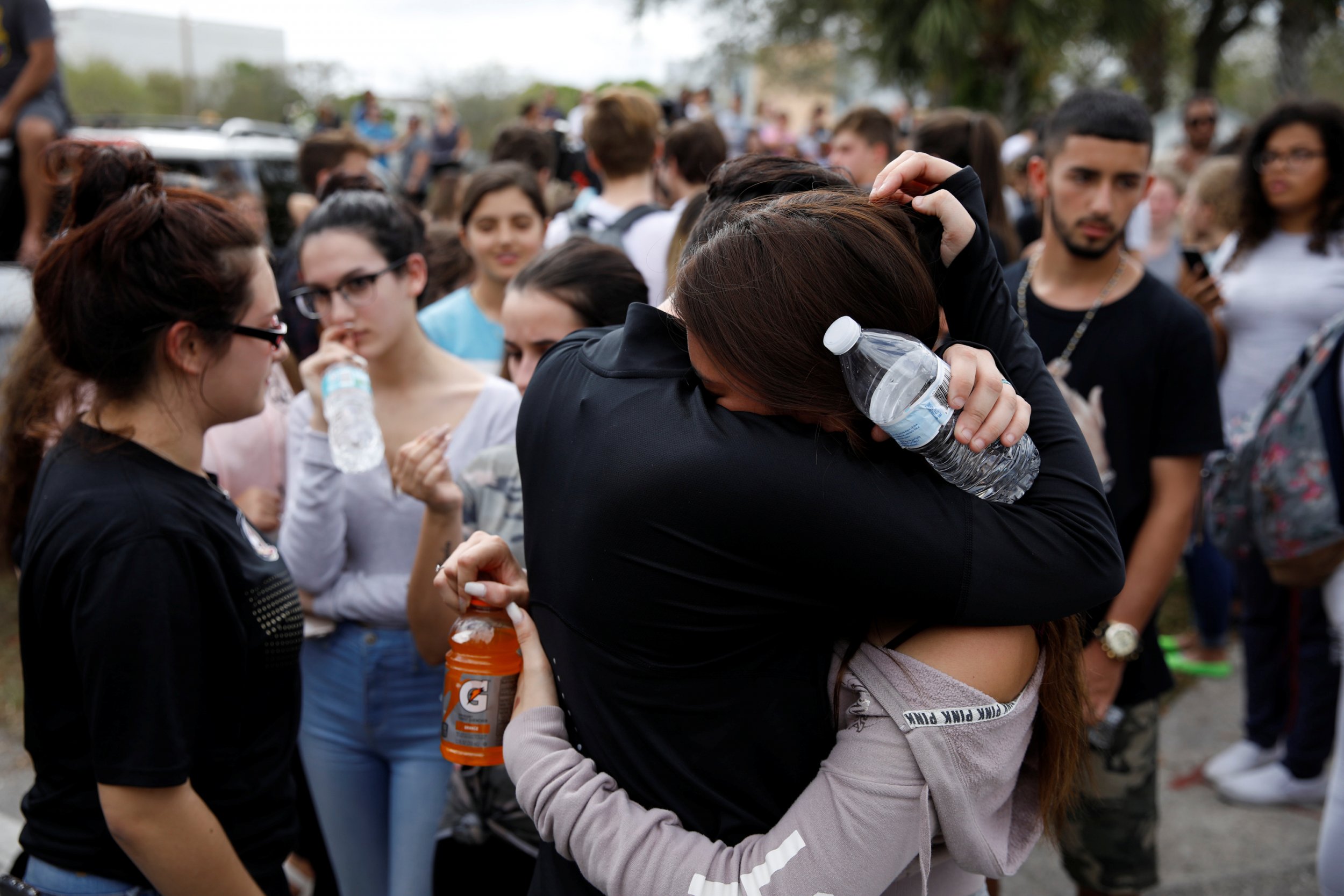 Most Americans are no longer surprised by mass shootings, according to a new poll released Friday.
Fifty-three percent of respondents in the CBS News poll said they have "come to expect" mass shootings, while 44 percent said they were still surprised by the events. The results were part of a wide-ranging survey on attitudes toward guns and mass shootings in the U.S.
More Democrats than Republicans, 59 percent of respondents to 50 percent, said they had come to expect shootings. More Republicans than Democrats, 48 percent to 39 percent, said they were still surprised. The results come after several years of consecutive mass shootings in the country, the latest of which was in Parkland, Florida. A gunman there killed 17 people at Marjory Stoneman Douglas High School on February 14.
The poll also showed increased support for stricter gun laws in the U.S., with 65 percent of respondents saying they were in favor of tightening general laws covering the sale of guns. That is a record for the CBS polling service. In more specific queries, support was even higher, with 75 percent supporting stronger background check laws.
When it comes to other strategies that have been suggested to prevent mass shootings, Americans are somewhat divided. Forty-four percent of respondents supported allowing more teachers and school officials to carry guns in schools, while 50 percent opposed that plan. A much larger group––87 percent––supported more government spending for mental health screenings and treatments to prevent gun violence.
The poll was conducted by phone, with a random sample of 1,012 adults in the U.S. The margin of error was plus or minus four percentage points.
The findings are in line with a poll from Quinnipiac University released on Tuesday, in which 97 percent of Americans voiced support for universal background checks. Even 97 percent of gun owners said so. In that poll, support for gun control was at historic levels for the university's Polling Institute.