A new poll finds that a majority of likely voters would support putting a temporary halt to mergers for large companies amid the COVID-19 pandemic.
The poll, released Monday by Data for Progress and The Justice Collaborative Institute, found that 54 percent of respondents would support a law "to pause mergers and acquisitions from companies and hedge funds worth more than $100 million." A further 20 percent were undecided, while 26 percent opposed the potential legislation.
The survey also queried voters on a series of questions about whether they would support breaking up large companies, although the questions were phrased in ways that appeared to encourage respondents to answer in the affirmative.
For instance, those polled were asked if they would support a breakup of large telecommunications or cable companies "so that they stop abusing customers and workers." Most respondents, 62 percent, answered that they would support such a measure, while 21 percent opposed it and 17 percent were unsure.
Another question asked whether respondents would support the breakup of "big agriculture companies like Bayer/Monsanto and Tysons, so that they don't control all aspects of food production." A majority of 54 percent supported the proposal, with 26 percent opposing and 20 percent undecided.
Finally, the survey asked if voters would support breaking up "big tech companies, like Facebook and Instagram, to stop them from having too much power." Again, 54 percent said they would support the breakups, with 26 percent opposed and 20 percent unsure.
The poll surveyed 1,225 likely voters from across the U.S. online on July 17. It has a 2.8 percent margin of error.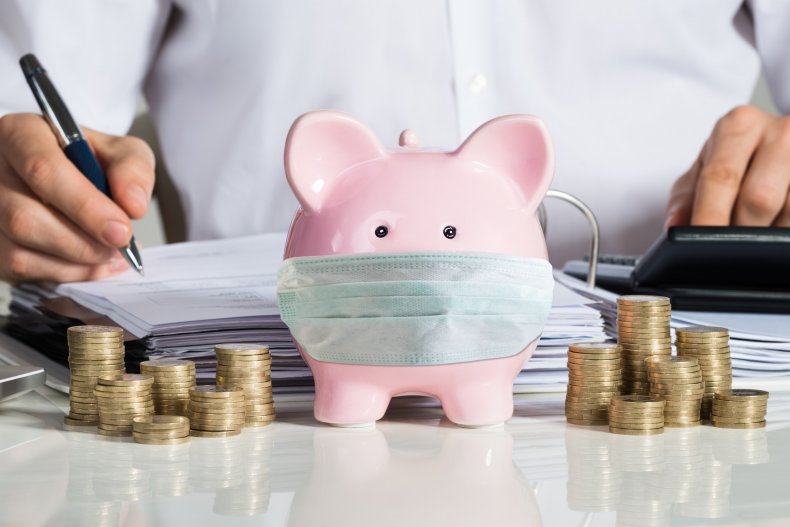 "People know when they're getting ripped off," Rep. Jesús "Chuy" García (D-lll.) said in response to the poll during an event hosted by The Appeal and Now This Tuesday, according to The Hill. "They know that their wages have not kept up with inflation."
Garcia is one of a number of lawmakers to publicly express support for the Pandemic Anti-Monopoly Act, which Sen. Elizabeth Warren (D-Mass.) and Rep. Alexandria Ocasio-Cortez (D-N.Y.) announced they would be introducing in April.
The bill would force a moratorium on mergers for companies or financial institutions worth more than $100 million, along with hedge funds, until the Federal Trade Commission "determines that small businesses, workers, and consumers are no longer under severe financial distress" due to the pandemic. The bill has yet to advance in either the House or Senate.
"As we fight to save livelihoods and lives during the coronavirus pandemic, giant corporations and private equity vultures are just waiting for a chance to gobble up struggling small businesses and increase their power through predatory mergers," Warren said in a press release announcing the bill.
"We're introducing legislation to protect workers, entrepreneurs, small businesses, and families from being squeezed even more by harmful mergers during this crisis and any future national emergency," she added.
Newsweek reached out to Warren's office for comment.